Browse Categories
Subscribe

Get email updates on new products
19mm+19mm clear tempered SGP laminated glass, 40.67mm clear tempered SGP laminated glass produce by KXG glass factory
1.Glass name: 40.67mm SGP Laminated safety glass, 19mm+2.67SGP+19mm clear toughened laminated glass
2.Glass size: max size up to 3300*8000mm, min size 300*300mm, any customized size acceptable.
3.Combination: 19mm clear tempered glass+2.67 SGP+19mm clear toughened glass
4.Function: Anti-hurricane, Anti-bullet
5.Safety: SGP laminated glass is safest glass, it is very strong when it broken, people can still stand on the glass.
6.Payment term: T/T, L/C
7.Production time: 15 days after placed order
8.Packaging: All the glass packing in strong plywood crates with steel belt
19mm+19mm clear tempered SGP laminated glass, 40.67mm clear tempered SGP laminated glass produce by KXG glass factory
40.67mm SGP Tempered Laminated Glass, 19+2.67mm+19mm SGP Toughened Laminated glass, which is a kind of safety glass, made by 2pcs of top quality 19mm tempered glass bonded together with 2.67mm SGP film. With high clarity and security, widely used for hurricane resistant windows and doors, Anti-bullet windows, bridge, skylight, floor and facades, etc.
KXG building glass factory produce 19mm+SGP+19mm clear tempered SGP laminated glass, it is used for curtain shutter. KXG has established more than 20 years. Main product is tempered glass, laminated glass, insulated glass, frosted glass and shower door glass.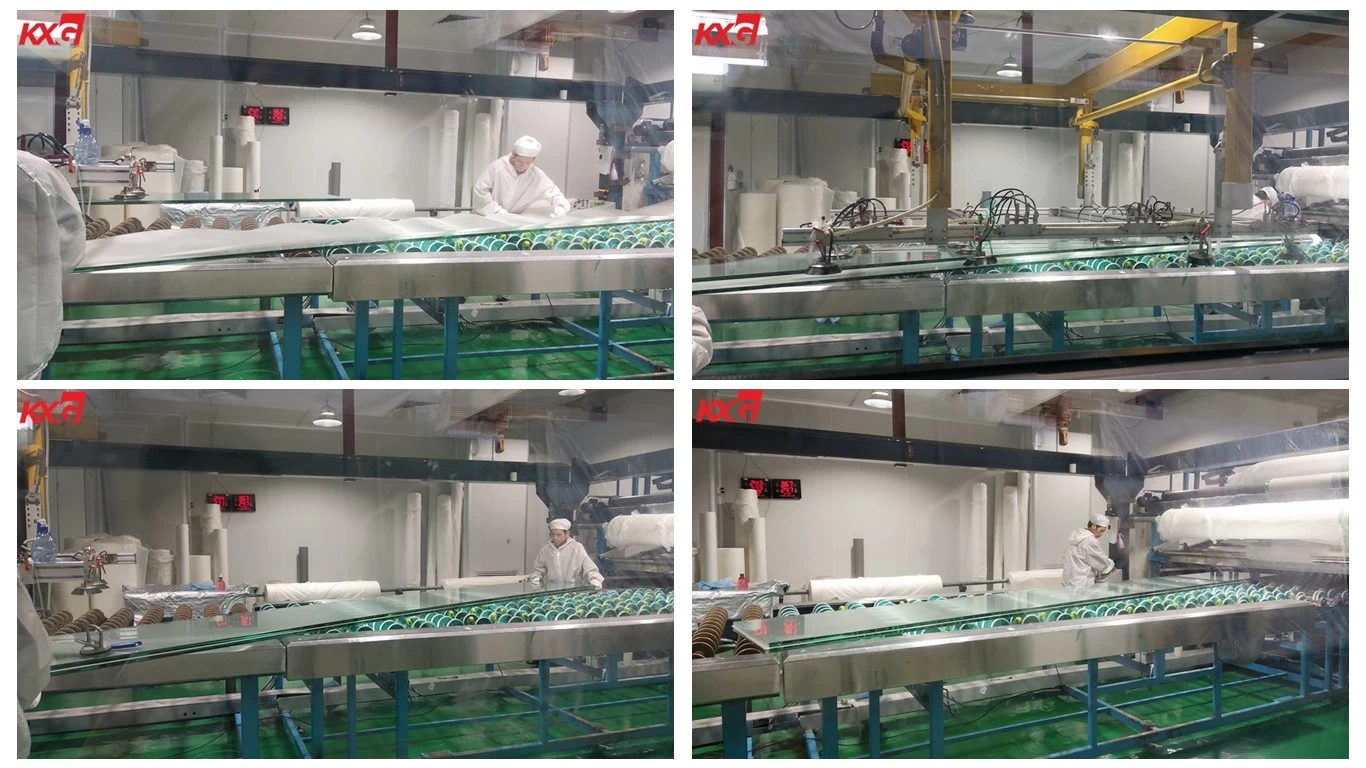 SGP laminated glass information
1. SGP laminated glass made of by two or more glass panle strick with SGP safety glass film. SGP also called Sentry glass plus, which is one kind of high performance laminated material developed by Dupont, Kuraray in the end of 2014 acquired.
The SGP film tear strength is 5 times than PVB film, even if glass broken, SGP can also stick broken glass breakage after formation of a temporary structure, the bending deformation is small, but also can withstand a certain amount of load and not the whole piece of fall.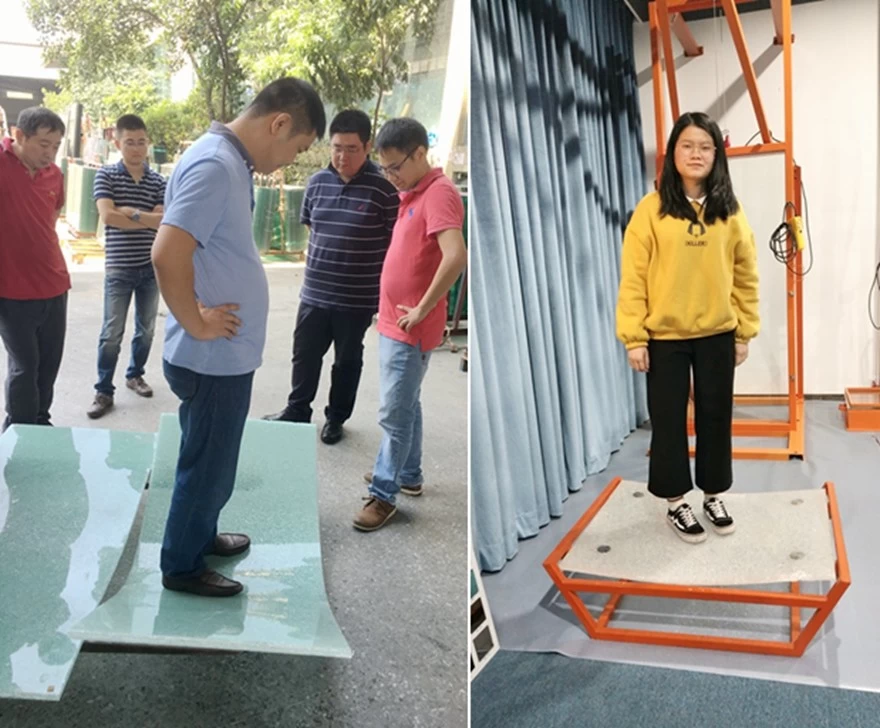 The applications of 19+2.67SGP+19mm SGP clear tempered laminated glass:
Due to it is one of the most safety glass, widely used for high-rise place, people safety place, included:
1.Hurricane resistant windows, doors and skylight
2.Anti-bullet windows, doors and facades
3.Minimally supported and open-edged railings, facades and canopies
4.SGP laminated glass is safest laminated glass, when it broken, the people also can stand on glass. People will not fall down.
Many others.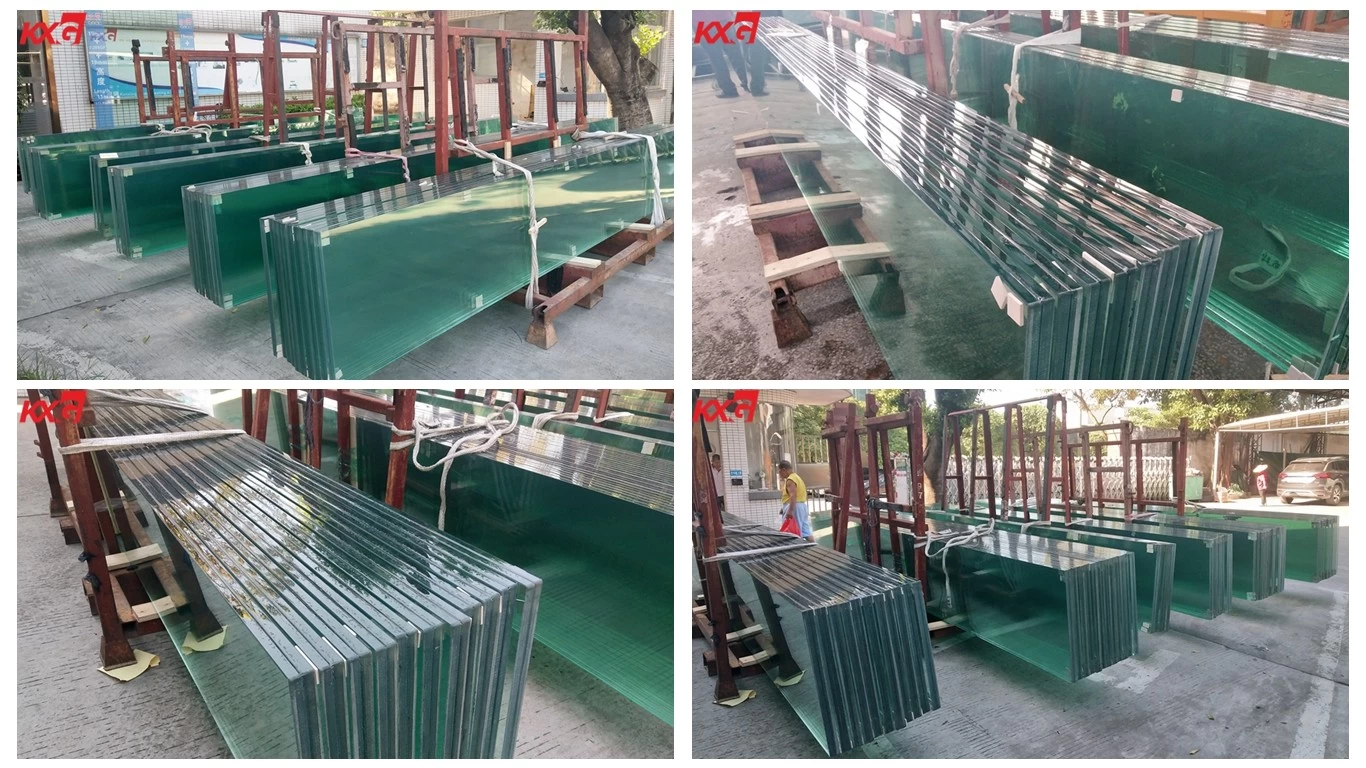 KXG building glass factory images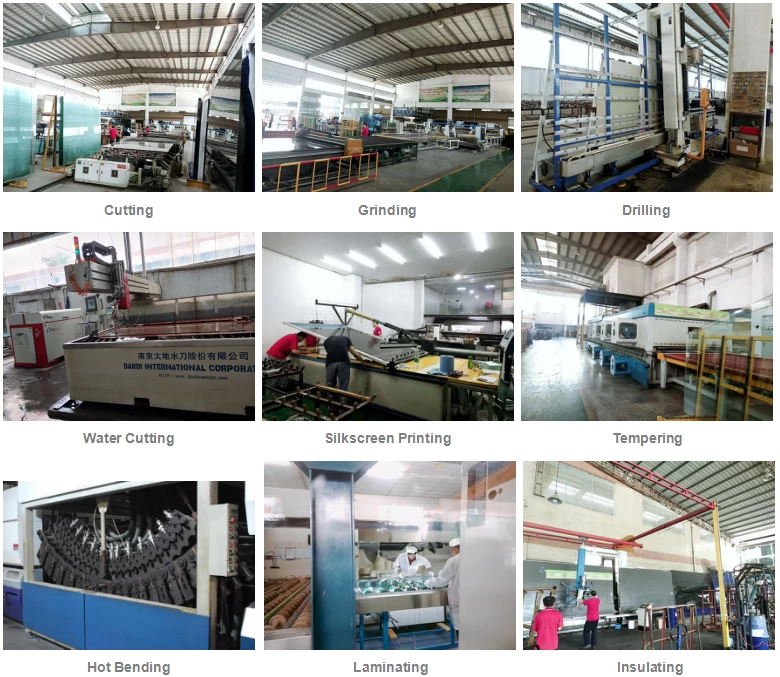 DONGGUAN KUNXING GLASS CO.,LTD
Tel:+86-13686082323
Contact Person:Lili
PDF Show:PDF
Other Products