Browse Categories
Subscribe

Get email updates on new products
Custom made heat resistant and sound control curved double glazing insulated glass
1.Product name: Curved double glazing insulated glass
2.Application: windows, doors, facades,curtain walls, refrigerator and any others.
3.Production time: within 10 working days after order is confirmed.
4.Package: All the glass pack in strong export plywood crates to avoid breakage.
5.Delivery: Air,sea,land.
6.Thickness: 4+4mm, 5+5mm 6+6mm ,8+8mm, 10+10mm,10+12A+10+12A+664,custom combination.
7.Processing: polished edges, drill holes, cutouts, cut notches, etc.
8.Size: Mini 300*300mm,any customized measurements
Export building glass factory heat resistant and sound control curved low e double glazing insulated glass

Curved insulated glass, also call curved IGU DGU TGU, curved double glazed units, it is a kind of heat resistant and sound glass, made by two or more panes of curved glass separated by the aluminum spacer and sealed together at the edge. The aluminum spacer is filled with silica desiccant pellets to ensure removal of any moisture in the airspace. It is designed to keep interior warmer in the winter and cooler in the summer.The insulating airspace is filled with dry air or a noble gas to slow the heat exchange and reduce noise levels.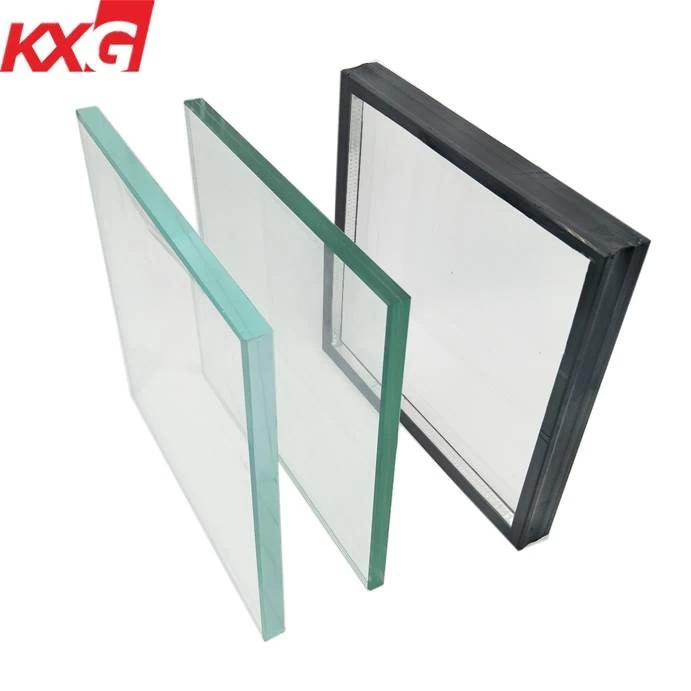 Characteristics
1. Energy saving effect
Insulating glass, due to aspecial metal film, can achieve a 0.22-0.49 shielding factor, which reduces theload on the indoor air conditioner . It also exerts great efficiency inreducing the indoor heating load. Therefore, the larger the window is opened,the more obvious the energy saving effect is.
2. Improve the indoor environment
Insulating glass canintercept the considerable energy emitted by the sun into the room, thus preventing the discomfort caused by radiant heat and reducing the dizz inesscaused by the evening sun.
3. Shades and artistry
Insulating glass has avariety of colors, and can be used according to the needs to achieve a moreideal artistic effect.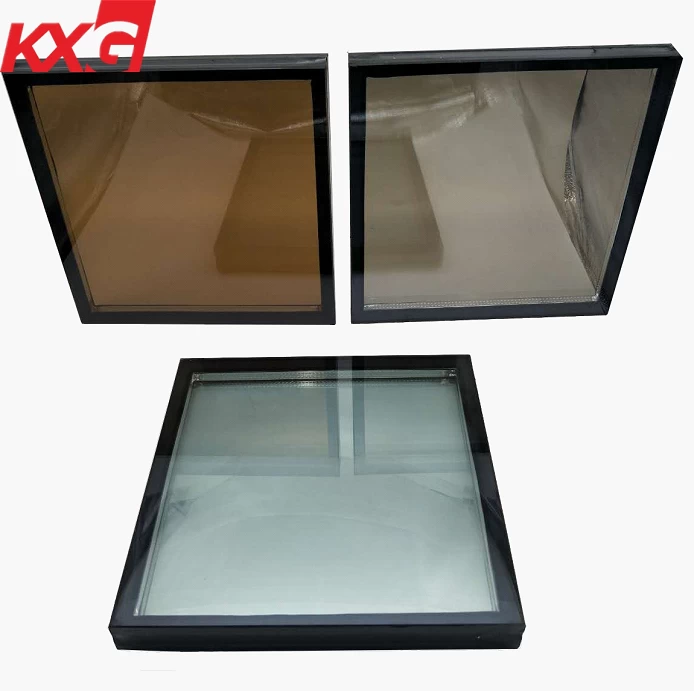 Application
• Windows and doors;
• Structural facades and architectural curtain walls;
• Interior partition walls and shopfronts;
• Office buildings, exhibition rooms, libraries, and special buildings
• Refrigerator and any others.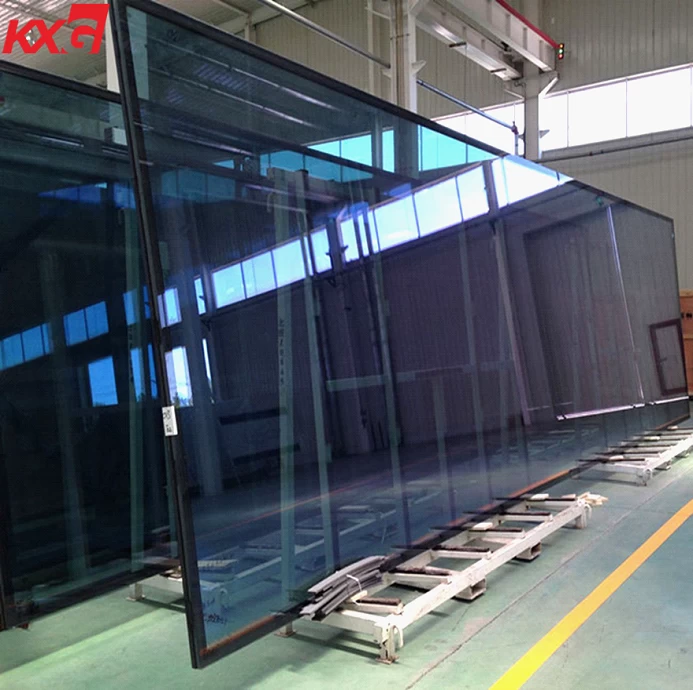 DONGGUAN KUNXING GLASS CO.,LTD
Tel:+86-135000092849
Contact Person:Kevin
PDF Show:PDF
Other Products