Browse Categories
Subscribe

Get email updates on new products
High quality 4 4mm PVB decoration laminated fabric glass manufacturers
1. Product name: 4+4mm laminated fabric glass
2. Other name: 4+4mm textiles laminated glass, 4+4mm art laminated glass
3. Glass shape: flat laminated fabric glass or curved laminated fabric glass
4.Pack in strong export plywood crates with metal belts for safety transportation.
5.Special processing: drill holes, cutout, edge working, logo printing
6.Glass film: bronze, dark grey, euro grey, dark blue, ford blue, dark green and custom fabric film
7.Production time: around 10-15 days after the order is confirmed
8.Glass advantages: High security glass, because it can withstand the severe weather like storms, hurricane and cyclone.
Glass factory high quality 3+3mm 4+4mm PVB decoration laminated fabric glass manufacturer, 3.3.2 glass, 44.2 glass

4 + 4mm fabric laminated glass, also known as 4 + 4mm art laminated glass, 4 + 4mm silk laminated glass, 4 + 4mm fabric laminated glass, is a decorative glass, processed from two 4mm float glass or 4mm tempered glass Bonded to the PVB film, the fabric is sandwiched between transparent PVB layers to add texture, color and pattern to the laminated glass. It is a special laminated glass. Compared to conventional 4 + 4 mm laminated glass, fabric laminated glass has silk and the cloth is sandwiched in a PVB interlayer. Widely used in doors, partitions, wall coverings, railings, tables and furniture.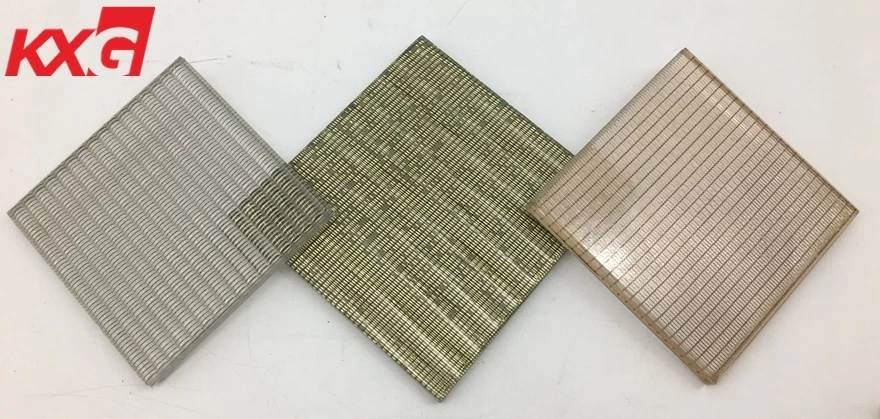 4 + 4mm laminated fabric glass features
1. Glass surface treatment: kiln molding, sand blasting, screen printing, etc.
2. Glass thickness: 4 + 4mm, can be made into 8.76mm laminated fabric glass, 9.14mm decorative textile laminated glass, 9.52mm tempered laminated fabric glass.
3. Glass size: For laminated glass, the maximum size can reach 3300 * 13000mm, and then laminated fabric glass, it will depend on the fabric. 
4. Sandwich: PVB or EVA, the cloth can be cloth, paper, silk, etc.





Advantages of 4 + 4mm transparent textile laminated safety glass
Fabric laminated glass has all the characteristics of ordinary laminated glass, such as safety, sound insulation, energy saving, UV protection and so on. In addition, fabric laminated safety glass also has a good choice of various visual effects and decoration.

Textile laminated glass is available in a variety of fabrics, silk, metal and more.

Application of heat-strengthened or tempered laminated fabric glass
 - Interior decoration: glass partition, glass door, glass staircase,window,  etc.
 - Exterior decoration: glass railings, glass wall panels, etc.
 - Furniture products: kitchen glass, glass table top, etc.
DONGGUAN KUNXING GLASS CO.,LTD
Tel:+86-135000092849
Contact Person:Kevin
PDF Show:PDF
Other Products