KXG is fully return to work now, welcome to consult
DONGGUAN KUNXING GLASS CO LTD
Original
2020-02-24 15:09:23
On February 24, 2020. Kunxing Glass (KXG) is fully return to work, welcome to consult.(KUNXING BUILDING GLASS FACTORY)
In order to do a good job in the prevention and control of the epidemic situation after the company return to work in an orderly manner, our company will carry out strict disinfection on the factory, office and other workplaces and densely closed places every day.
The company will arrange employees to work at different times and Reduce meeting arrangement and personnel gathering, etc; Issue new masks to employees every day, strictly implement the temperature monitoring system for employees, and establish daily reports on employees' health status.
Delayed return of employees from hubei (wuhan) and other areas with severe epidemic; For the non-key areas to return personnel, Implement time-division return. On February 15, the glass production line was successively start, work has now resumed in full swing.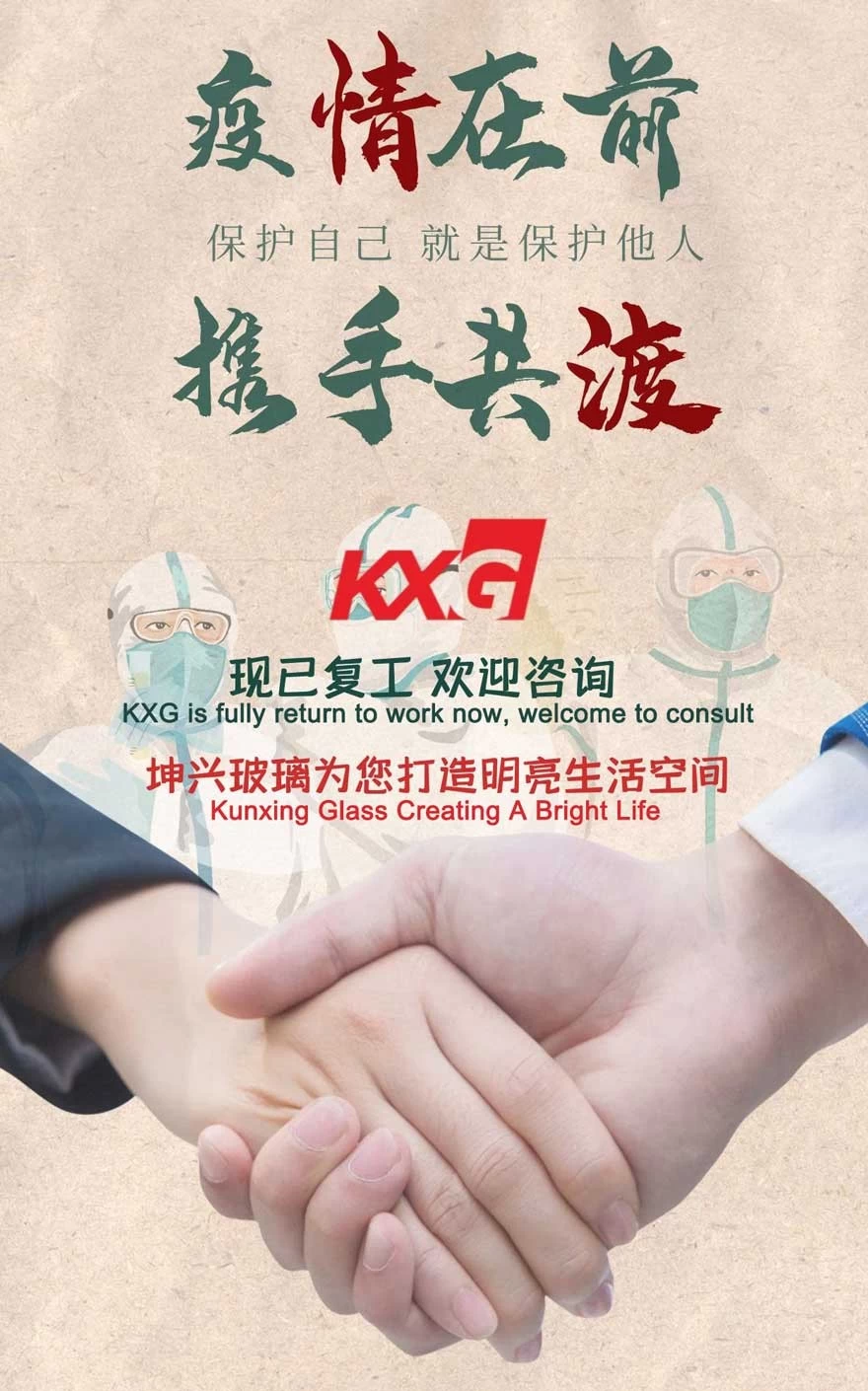 Kunxing Glass was established in 1995, is a professional building glass processing factory. Our glass are installed on many famous building projects in China and also exported to Mideast, Southeast Asia, South America, Europe and North America more than 40 countries and enjoy high reputation. Welcome to visit our factory or send your inquiry directly for happy cooperation.