Browse Categories
Subscribe

Get email updates on new products
8mm clear tempered glass cost-factory price clear tempered glass exporters-china manufacturers 8mm clear toughened glass
1.Product name: 8mm clear tempered glass
2.High strength,up to 5 times stronger than normal annealed glass
3.Maximum size could reach to 3000*13000mm
4.Beveling, cutting, drilling, etc. must be done before tempering
5.Production time: within 10 days after order is confirmed
6.Application: table top, glass partition wall, glass balustrade, glass shower door etc
7.Production time in 10-15 days after the order is confirmed
8.Packaging: All the glass packing in strong plywood crates with steel belt
8mm clear tempered glass cost- manufacturer price clear tempered glass exporters- China manufacturers 8mm clear toughened glass

Tempered glass is a safety glass. Tempered glass is actually a type of prestressed glass. In order to increase the strength of the glass, chemical or physical methods are usually used to form compressive stress on the surface of the glass. When the glass is subjected to external force, the surface stress is first off set, thereby improving the bearing capacity and enhancing the resistance of the glass it self. Wind pressure, cold and heat, impact and so on.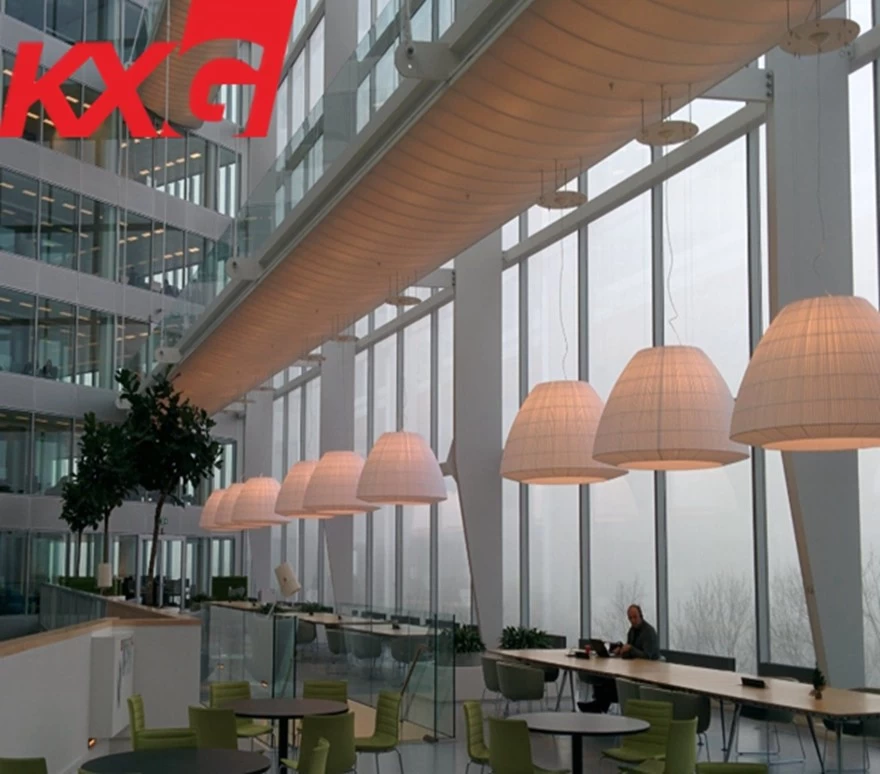 HighStrength glass
Tempered glass performs well in resisting bending and hitting owing to its high strength which is 3 to 5 times that of normal annealed glass. It is able to withstand a surface pressure of 90Mpa.
Safety glass
When the tempered glass is broken, it turns into alveolate granules with obtuse angles, which guarantee safety to make sure human harmless, and the toughening process greatly reduces the risk of thermal breakage to ensure less loss.
Heat Stability
The tempered glass is capable of with standing a temperature change about 250 while normal annealed glass can only bear 20 to 100°C.

Performance
| | | | |
| --- | --- | --- | --- |
| Feature | Tempered Glass | Semi-tempered Glass | Normal annealed glass |
| Safety | Best | General | None |
| Intensity | 150Mpa | 100-150Mpa | 30-90Mpa |
| Thermal Stability | 250-320℃ | 100℃ | 20-100℃ |
| Surface Stress | 95Mpa | 24-69Mpa | / |
| Broken State | Obtuse-angle grain | Shooting-broken | Sharp |
| Self-explosion | Sometimes | Seldom | Never |
Application
1.Glass Balustrades
2.Glass skylights
3.Glass canopy
4.Shower shelves
5.Glass doors
6.Glass windows
7.Frameless entry and balustrading
Tempered glass loading in KXG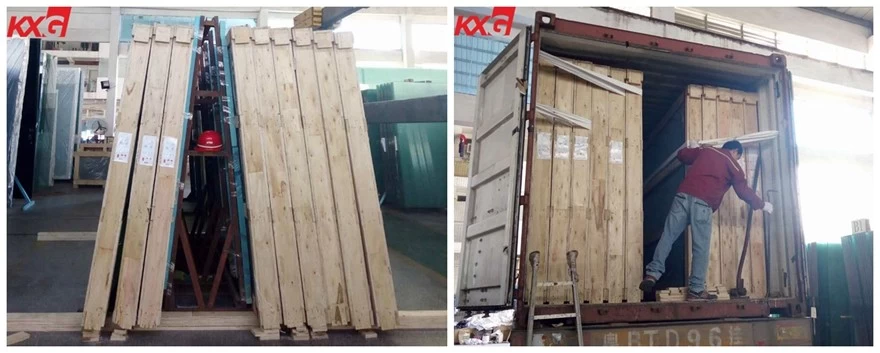 DONGGUAN KUNXING GLASS CO.,LTD
Tel:+86-135000092849
Contact Person:Kevin
PDF Show:PDF
Other Products