Browse Categories
Subscribe

Get email updates on new products
Custom high altitude place used the special processed high-performance insulated glass
1. Product glass:Energy-saving insulating glass,heat reduce insulated glass units,soundproof insulated glass
2. Combination: 4+9A+4mm, 5+9A+5mm, 6+12A+6mm, 8+12A+8mm, 10+12A+10+12A+664, 10104+16A+10104, 12+16A+884, any customized thickness
3.Keep indoor warmer in the winter and cooler in the summer
4.Application: windows and doors, structural facades and architectural curtain walls, refrigerator glass
5.Production time: within 10 to 15 working days after order is confirmed
6.Package: All the glass pack in plywood crates to avoid breakage
7.Sample: Free
8.Certificate: CCC/ISO9001/CE/SGS
Export product glass manufacturer high performance double glazing glass insulating  low e glass
High-altitude areas use specially processed high-performance insulating glass, which uses the same production method as ordinary insulating glass. The biggest difference is that small capillaries must be placed at the edges of the insulating glass to balance the pressure inside and outside the insulating glass.

There is atmospheric pressure change depending on the elevation latitude of the place of use. It may cause the sealed insulating glass cavity to intrude or bulge or even rupture. In order to balance the pressure difference between the inside and outside of the glass, it is necessary to provide a capillary. Therefore, when the difference between the height of the insulating glass production site and the place of use is greater than 800 m, capillary pressure, a breathing tube and a pressure regulating system should be used to adjust the atmospheric pressure change. In order to ensure the flatness of the insulating glass, the damage of the glass isreduced, and the possibility of preventing the accelerated failure of the insulating glass is reduced.
IGU Glass features
•Create aesthetic scenes for architecture
•Provides perfect insulation
•Excellent thermal control, energy saving, soundproofing and environmental protection
Insulating glass availability
Size: Max: 3000mm * 9000mm, Mini: 3000mm *300mm sample
Single layer glass thickness: 3-19mm
Glass color: gray, green, blue, bronze,transparent, ultra-clear
Glass type: annealed or toughened transparent glass, Low-E glass, tinted glass, reflective glass, low-iron glass,screen-printed glass, acid-etched glass, etc.
Aluminum gasket: 6, 9, 12, 16mm (1/4",11/32", 1/2", 5/8")
Gasket filling: dry air, inert gas such asargon, etc.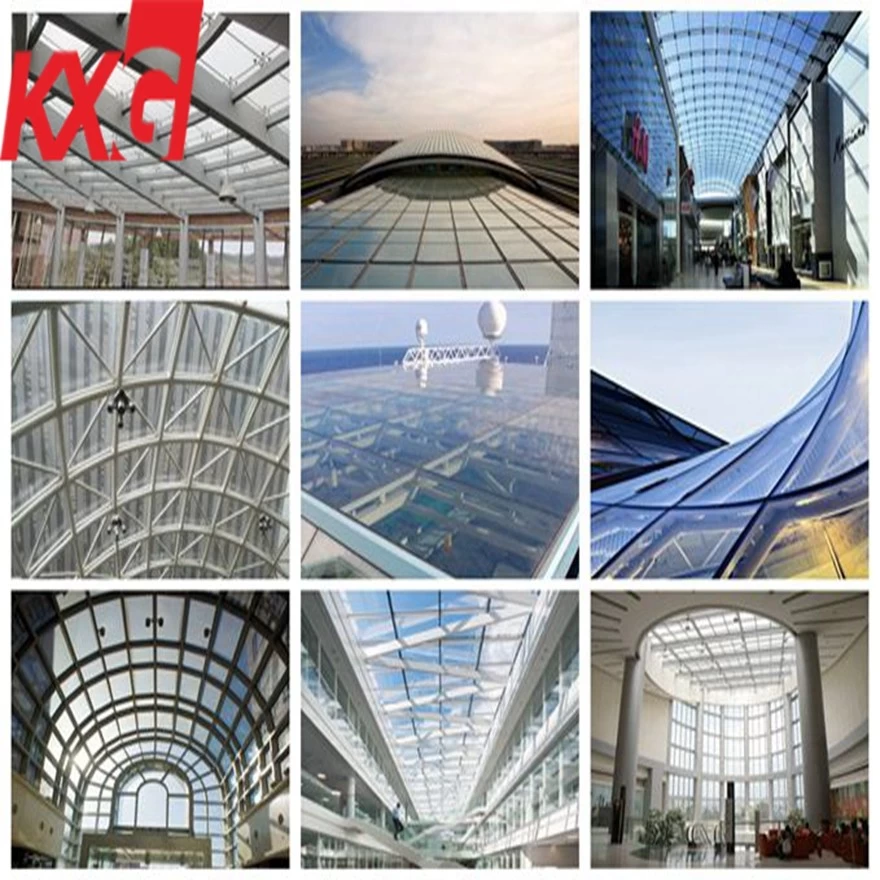 IGU glass application
•External use of windows, doors, skylights, roofs, curtain walls, etc.
Kunxing glass related products recommended
1. Flat insulating glass
2. Curved insulating glass
3. Quenching heat insulation glass
4. Laminated insulating glass
5. Hollow laminated insulating glass
6. Reflective insulating glass
7. Low E insulating glass
8. Double insulated glass
9. Triple glazing insulating glass
Insulated glass package in KXG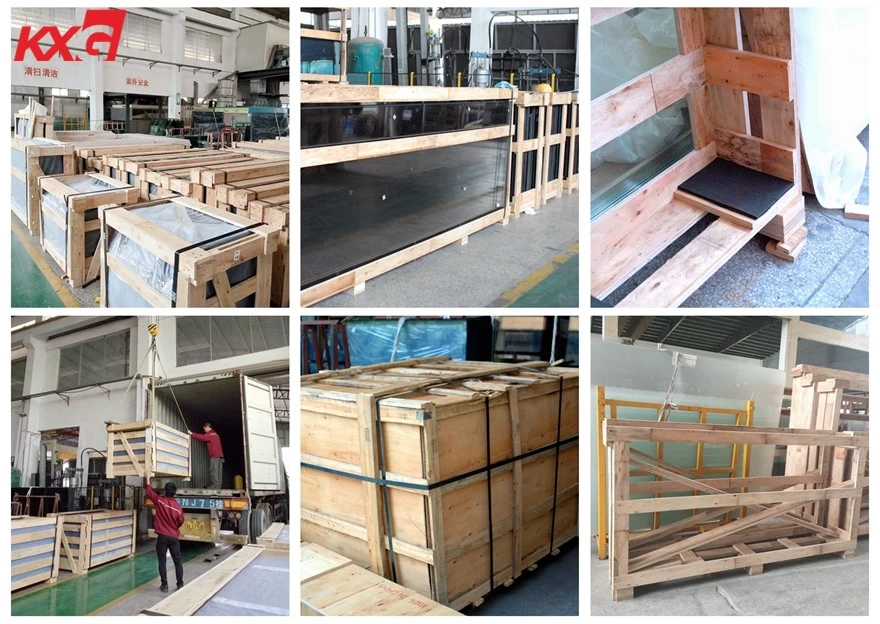 DONGGUAN KUNXING GLASS CO.,LTD
Tel:+86-135000092849
Contact Person:Kevin
PDF Show:PDF
Other Products