Browse Categories
Subscribe

Get email updates on new products
Safety building window low e insulated tempered glass for sale custom toughened insulated glass panels manufacturer
1.Glass name:Insulated glass/insulated glass units(IGU glass)double insulated glass (DGU glass)/insulated low-e glass.
2.Single panel glass thickness: 5mm, 6mm, 8mm, 12mm,15mm etc.
3.Raw glass size for yield of glass sizing reference : 2140*3300mm, 2250*3300mm, 2140*1650mm, 2440*1650mm, etc.
4.Size: Max: 3300mm*12000mm, Mini: 150mm*300mm
5.Color: Clear, Silver, Bronze, Dark Grey, Euro Grey, Dark Green, F-Green, Dark Blue, Ford Blue, etc.
6.Glass Type: annealed glass,or toughened clear, Low-E glass, tinted glass, reflective glass, low-iron glass,screen printing glass, acid etched glass, etc.
7.Aluminum Spacer: 6, 9, 12, 16mm (1/4", 11/32", 1/2", 5/8")
8.Spacer Fill: Dry Air, noble gas like Argon, etc.
Safety building window low e insulated tempered glass for sale custom toughened insulated glass panels manufacturer

What is the insulated glass?
Insulating glass
(IGU/Double glazing glass ),combination by two three or more glass window panel separated by gas filled space to reduce heat transfer across a part of the building wall. KXG Glass  manufacturer as one of Chinese famous glass supplier can meet all your requirements.

Building Insulating glass(IGU)panels, not only bring a brilliant indoor environment and meet the requirements of the fashion and style, but also reduce the cost of energy power. This kind of double glazing glass unit( IGU )can enhance the window thermal insulation up to 3 times resulting in reduction of energy consumption of up to 75% compared to a single glazed unit.
The
insulated low-e glass
is an energy-efficient coated glass, which is made of multilayer metal or other compounds on the surface of glass.Low-E glass has better energy saving than two ordinary insulating glass. So low-e insulated glass has good lighting effect, its good choice for place in office buildings, hospitals, hotels, houses and buildings with heating or cooling requirements.

Competitive advantage:
Insulated glass (IGU glass) /Double glazing/ insulated low-e glass Performance Features
1. excellent in heat and sound insulation effect, saving energy 
2. Hoarfrost and dew effect can be eliminated.
3. High wind pressure strength.
4. Not easy to be self exploded.
5. When choosing coated gals as the basal pieces, the coated layer will not come off.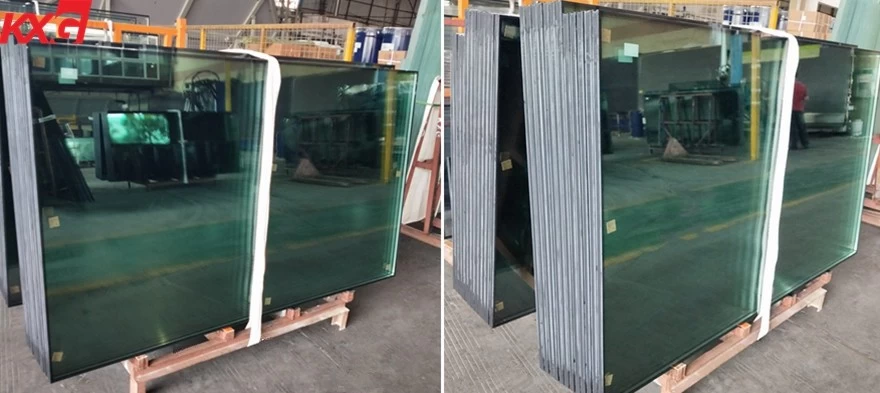 KXG building glass factory insulated glass applications:
The insulated glass/IGU/
Double glazing glass
is widely used in glass curtain walls, glass doors, skylight glass, roof glass, windows glass,etc.


DONGGUAN KUNXING GLASS CO.,LTD
Tel:+86-13829252680
Contact Person:Crystal
PDF Show:PDF
Other Products