Australian island owner business trip in glass factory
DONGGUAN KUNXING GLASS CO LTD
Original
2019-05-30 12:13:03
On Wednesday, May 29, 2019, Daniel, a native of an island in Australia, came to China to visit a supplier. On the first day of the trip, I came to the Kunxing Glass Company.
Their schedule was very full, and when they entered the company, they went straight to the production workshop, and even the brewed black coffee had not had time to take a drink.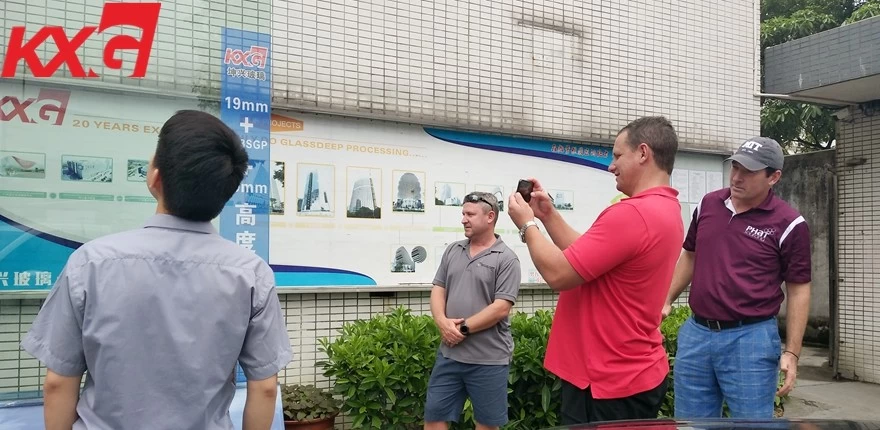 When they visited the "Apple Store" in front of the office, they said they were very shocked. The glass is made of two pieces of 19mm white glass by SGP, and the height is up to 13 meters. It is often used in the window display glass of the floor-standing glass car shop.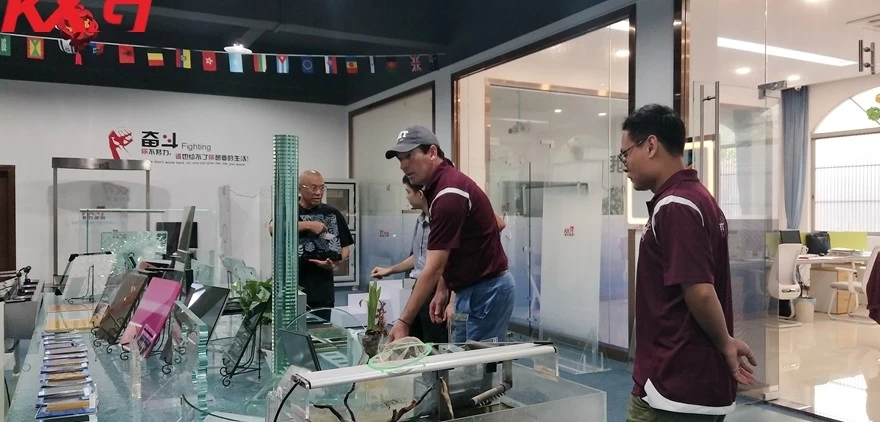 The visit of the sample room and the effect maps of some related peripherals also make them "play".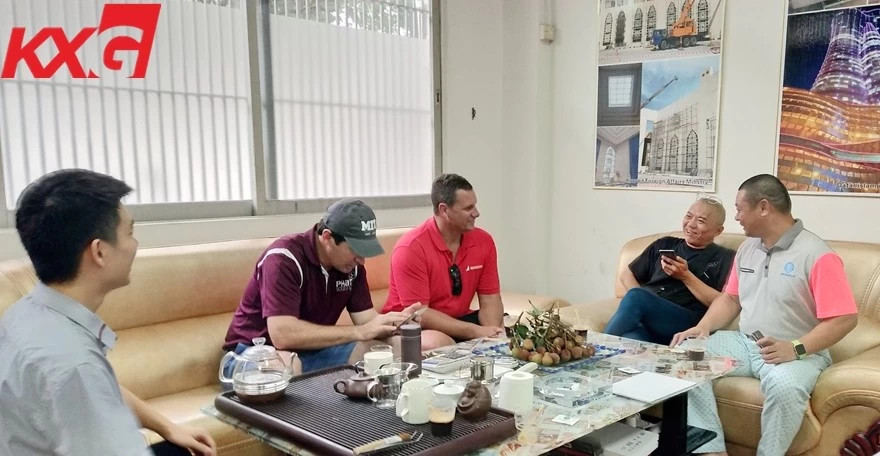 The arrival of KXG's big boss is even more exciting.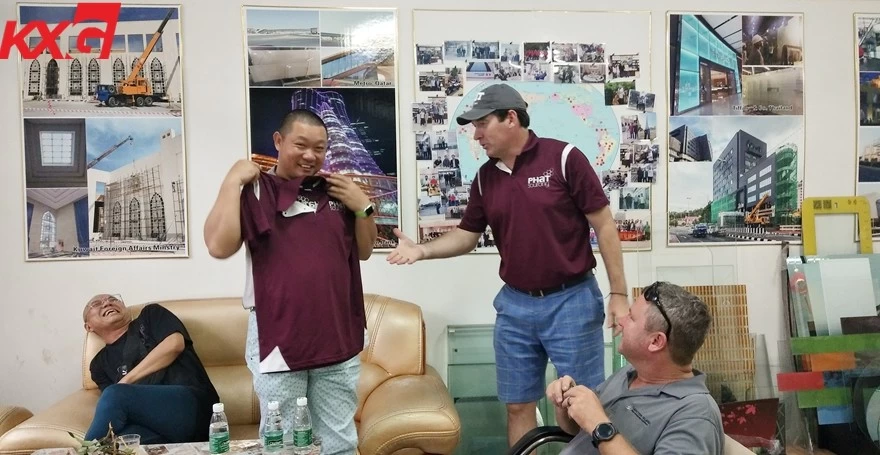 Daniel presented Boss Wu clothes to show win-win cooperation.
Boss Wu is not only very professional in the glass industry, but also has achievements in golf. Customers have said that when Boss goes to Australia next time, tell them to play a golf matchup.