Basic knowledge points of toughened glass
DONGGUAN KUNXING GLASS CO LTD
Internet
2020-11-05 14:55:38
1. Thermal stability is the ability of glass to withstand drastic temperature changes without being destroyed.
2. The thermal stability of toughened glass is expressed by the temperature difference it can withstand (Δt). Δt =70~100 ℃(float glass), Δt =250~320℃(tougheded glass). The thermal stability of tempered glass is 1.5 to 2 times higher than that of float glass.
3. Toughened glass has good thermal stability due to the compressive stress on its surface. This is also the reason why toughened glass has better resistance to rapid heating than rapid cooling.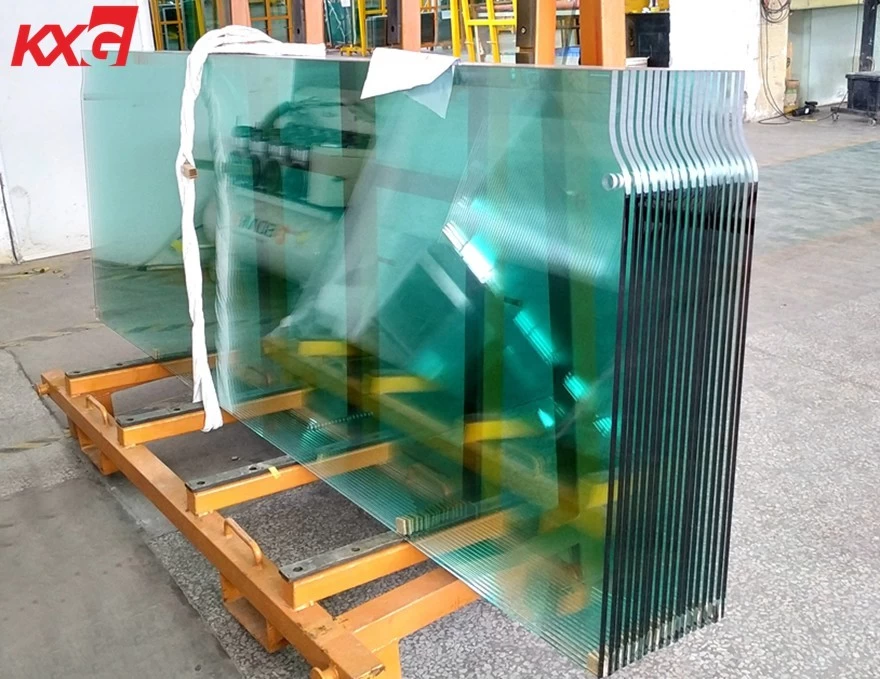 4. The impact strength of toughened glass is 5-8 times that of ordinary float glass.
5. Taking 5mm toughened glass as an example, a 227g steel ball is used to impact the tempered glass. The free fall height of the ball reaches 2 to 3 meters, and the glass does not break. And the same thickness of float glass will be broken when hit by the same steel ball at a height of less than 1 meter.
6. The bending resistance of toughened glass is 4 to 5 times that of float glass.
7. Also taking 5mm glass as an example, the bending strength of the toughened glass can reach 1520 kg/cm2.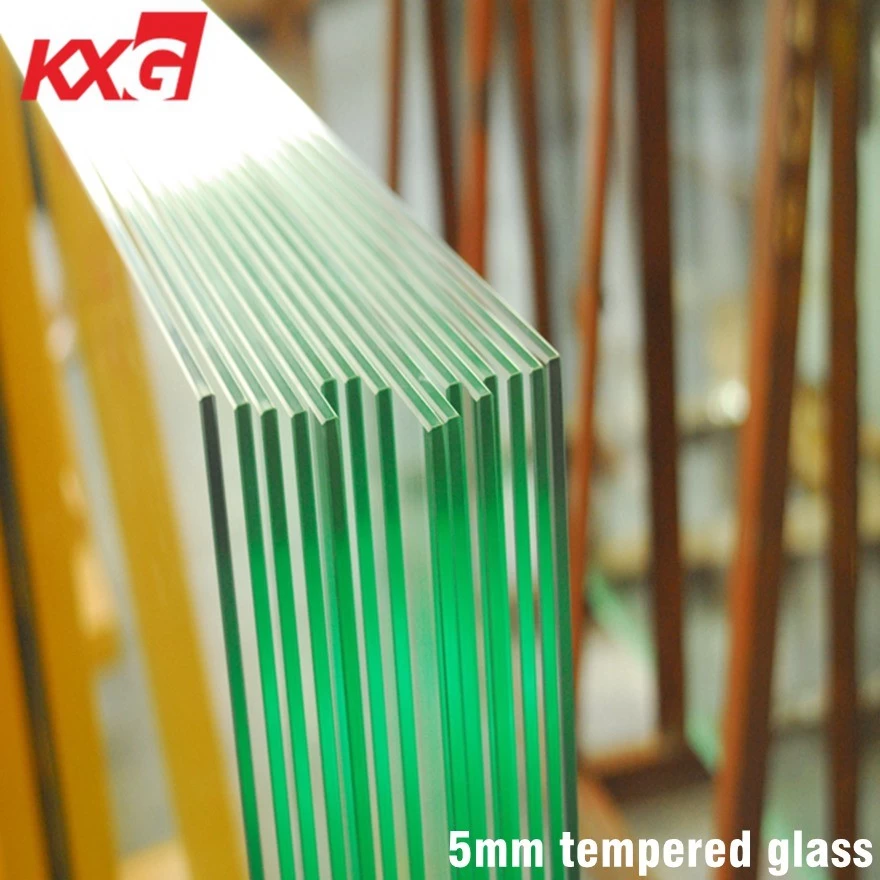 8. The toughened glass surface has compressive stress, and the inner layer has tensile stress. The compressive stress of the glass is 10 to 15 times the tensile stress, which greatly improves the strength of the toughened glass.
9. The heat radiation absorption capacity of glass is largely determined by the iron content of the glass. The iron content increases and the heat absorption capacity increases.

KXG(Kunxing Building Glass Factory) glass mainly are used for residential and commercial building project like glass balustrade, glass doors, glass windows, glass partitions, railings, curtain walls, showers and stairs etc.
Our main product are toughened glass, toughened glass heat soak treatment, curved toughened glass, laminated glass, insulated glass, silk screen printing glass and so on. We also accept custom glass products.
If you want to know more detail about glass, please visit our website or contact us.