Curved tempered laminated insulated glass for curtain wall
DONGGUAN KUNXING GLASS CO LTD
KXG
2020-04-02 14:55:02
Glass curtain walls have become a symbol of modern high-rise buildings. Sometimes architects use curved glass curtain walls to make the building more fluid and modern. Have you ever seen it in your life?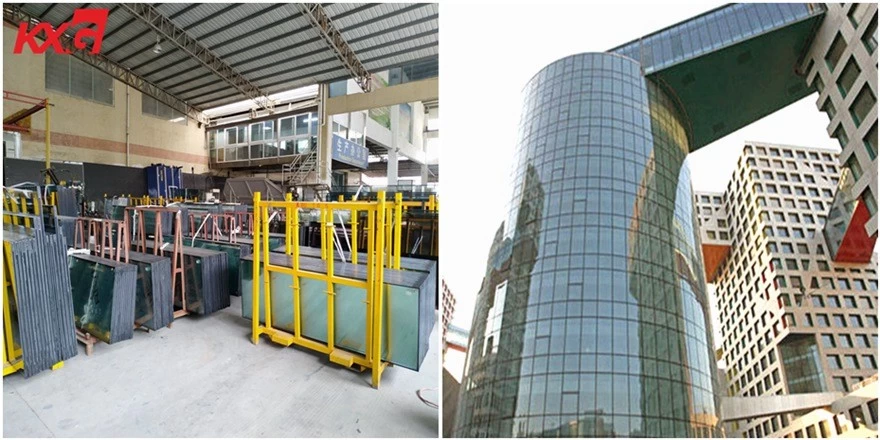 Kunxing Building Glass Factory can customize all kinds of glass according to customer requirements.
Recently, our company is producing curved tempered laminated insulated glass for customers. First, we made two pieces of curved tempered glass into curved tempered laminated glass, and then made curved laminated glass and another piece of curved tempered glass into curved laminated insulating glass.

KXG often manufactures various types of architectural glass products, with mature production technology, high quality and favorable price. If you have any questions about architectural glass, please contact us.