Decorative architectural glass--patterned glass
DONGGUAN KUNXING GLASS CO LTD
KXG
2023-03-09 17:33:19
In modern architecture, glass is an essential material as it provides flexibility and beauty to the structure. Glass is a versatile material that has been used in the construction industry since ancient times. Compared to concrete, glass is a more sustainable material because it does not emit carbon dioxide into the air.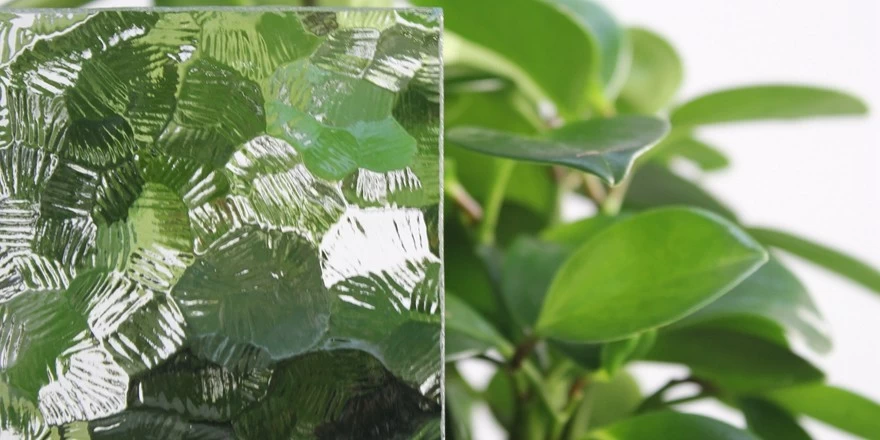 Glass is also used to enhance the beauty of the structure. Patterned glass is a type of decorative glass that has patterns and textures printed on it. It is widely used as architectural glass.
1. What is patterned glass
Patterned glass, also known as textured glass, figured glass, is a type of decorative glass that has a pattern imprinted on one side of the glass. Due to the pattern, light diffuses as it passes through the patterned glass. Therefore, we cannot see through patterned or textured glass. It provides a translucent surface and therefore privacy.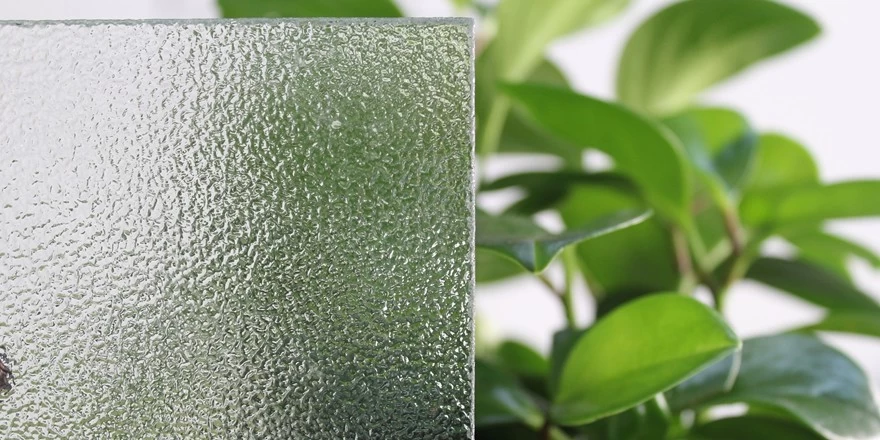 Impress the pattern or texture on the glass by passing the molten glass through a roller with a negative impression of the pattern. After passing the roll, the glass is cooled in the annealing furnace and the embossed glass is cut as required. Textured glass is available in a wide variety of designs and patterns. Also, providing colored patterns, use can give colorful beauty.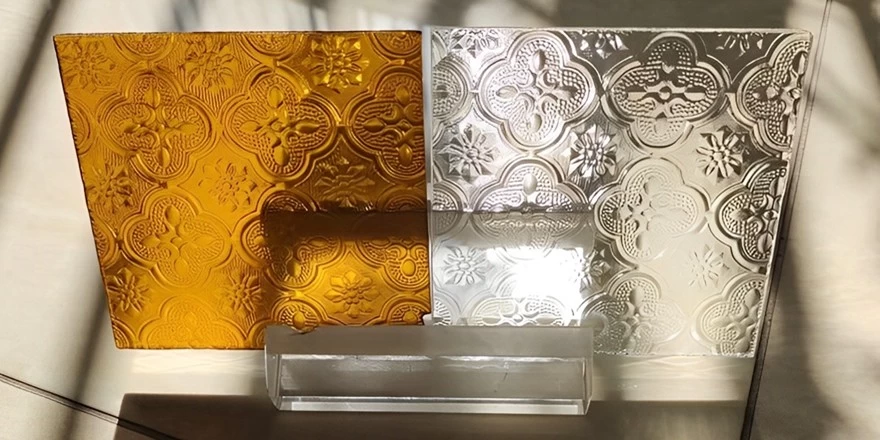 2.The characteristics of patterned glass
Patterned glass is available in a variety of designs and patterns. It can also be combined with frosted glass to create innovative designs.
Patterned glass provides privacy without compromising natural light. Compared with float glass, it has slightly lower light transmittance.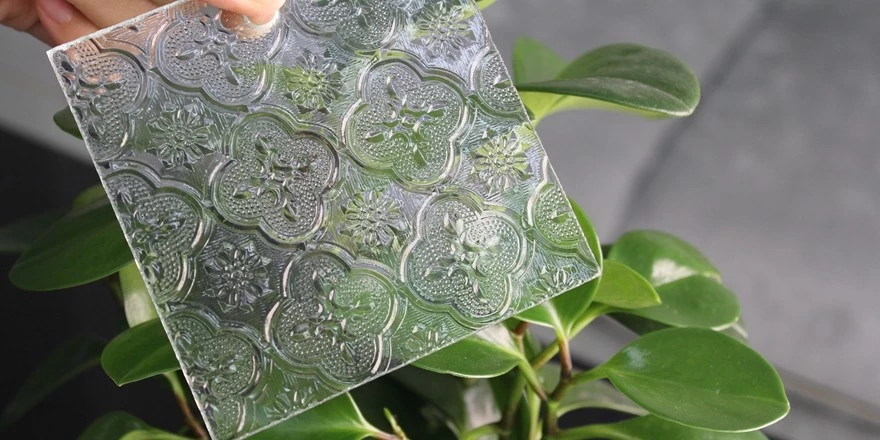 By diffusing and spreading light, it gives the impression of more space in a smaller area.
Textured glass creates a relaxing environment by diffusing sunlight. It fits almost any style of interior design.
Different patterns provide different degrees of occlusion (transparency). If more privacy is required, we have the option of a pattern that offers an opaque surface.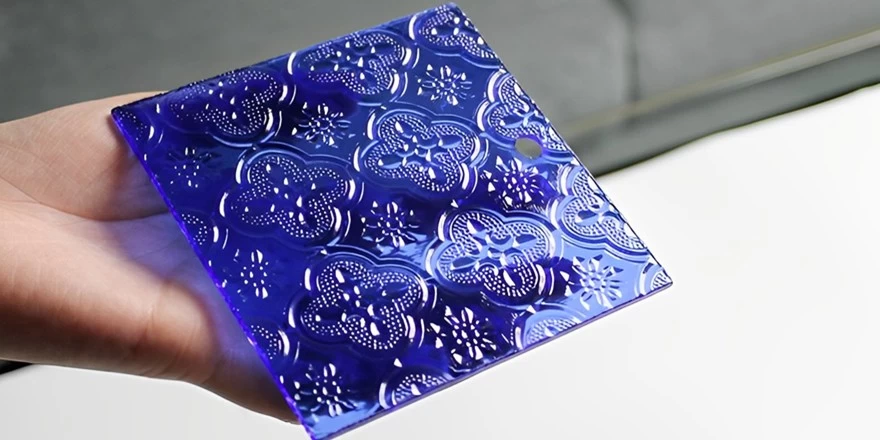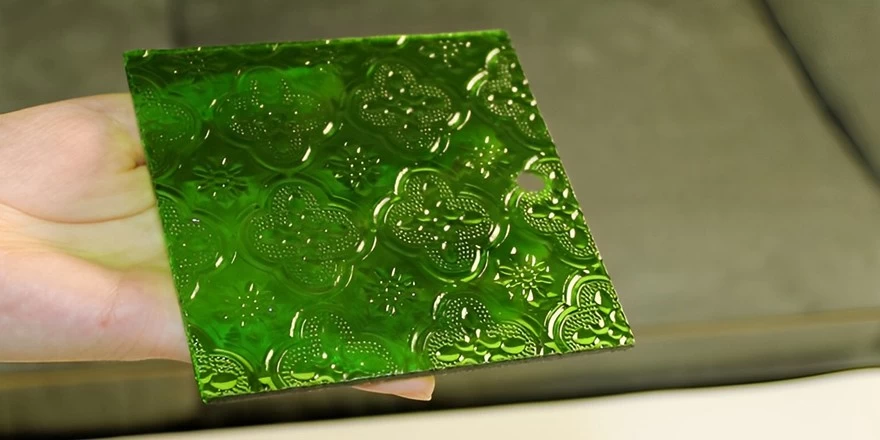 Patterned glass can be laminated or tempered and used as safety glass.
It can also be used in insulating glass units to provide privacy in commercial structures.
Application of patterned glass:
1. It is usually used where both privacy and natural light are required.
2. It is used in interior applications such as pattern glass doors (mainly entry doors), windows, wall cladding, tabletops, counters, shelves, backsplashes, furniture, etc.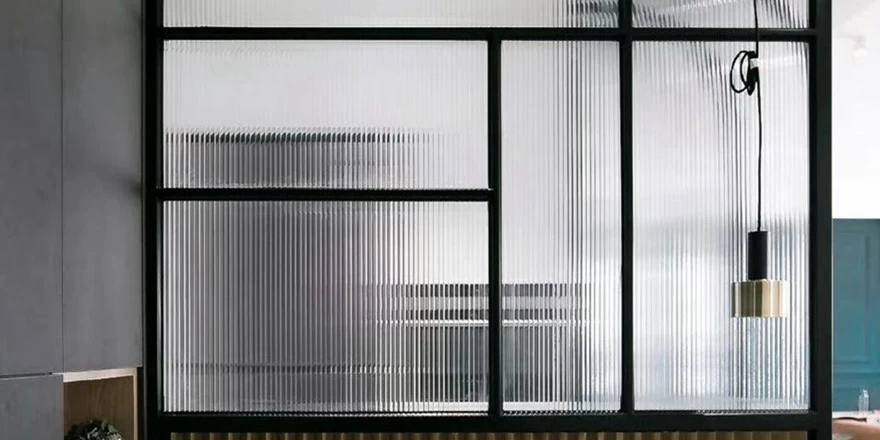 3. Patterned glass is widely used in glass partitions in homes and corporate offices to maintain confidentiality.
4. When used in combination with frosted glass, patterned glass can be used for shower stalls and railings in bathrooms.
5. It is also used in glass furniture and garden furniture.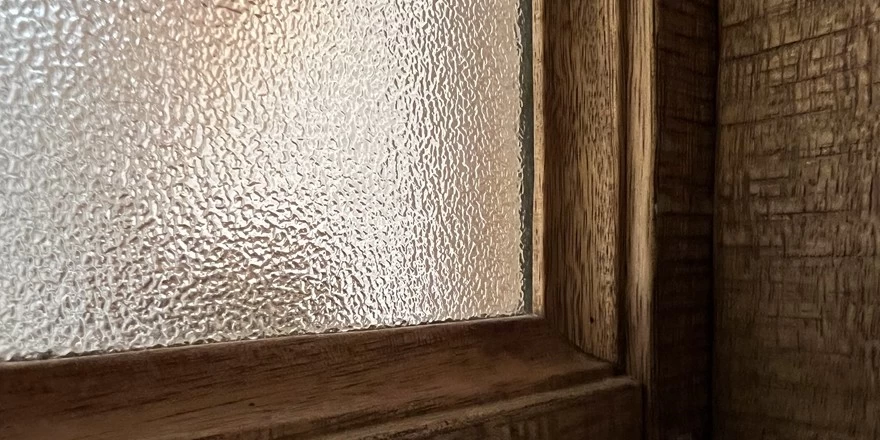 6. Patterned glass is used in commercial glass, hospitals, hotels, restaurants, entertainment centers, etc.
Patterned glass provides ambiance to any interior design style and is the most widely used decorative glass. It is a bit more expensive than float glass but offers a better aesthetic. It is widely used in indoor partitions. At the same time, there are also photovoltaic applications in the field of photovoltaics.