Does laminated glass reduce UV rays?
DONGGUAN KUNXING GLASS CO LTD
Internet
2019-11-30 15:07:42
Laminated glass is a composite glass product in which two or more pieces of glass are sandwiched between one or more layers of organic polymer interlayer film and treated by a special high temperature and high pressure process to permanently bond the glass and the intermediate film.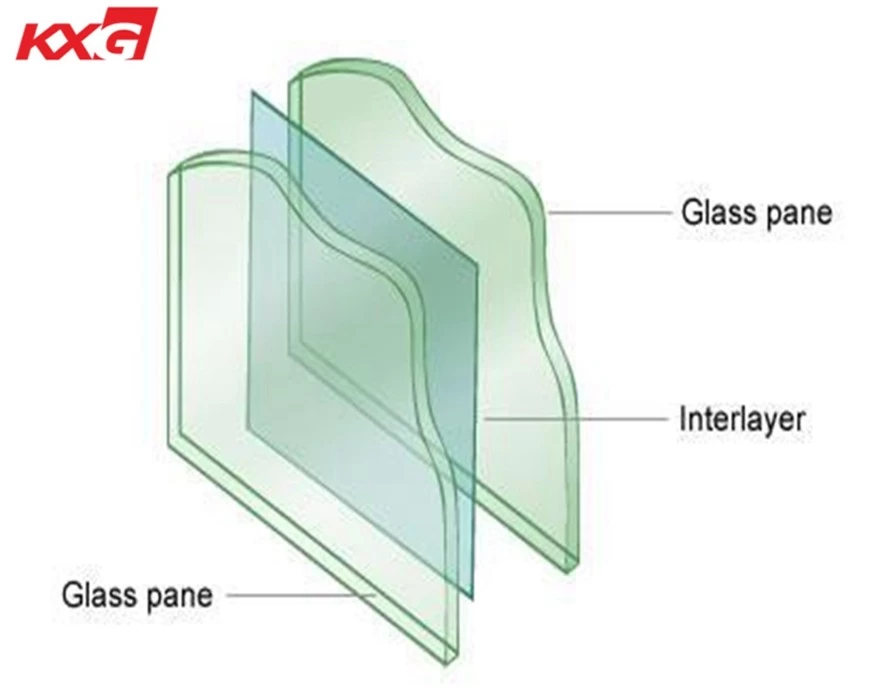 Commonly used laminated glass interlayer films are: PVB, SGP, EVA, etc. In addition, we also can use multicolor interlayer film laminated glass.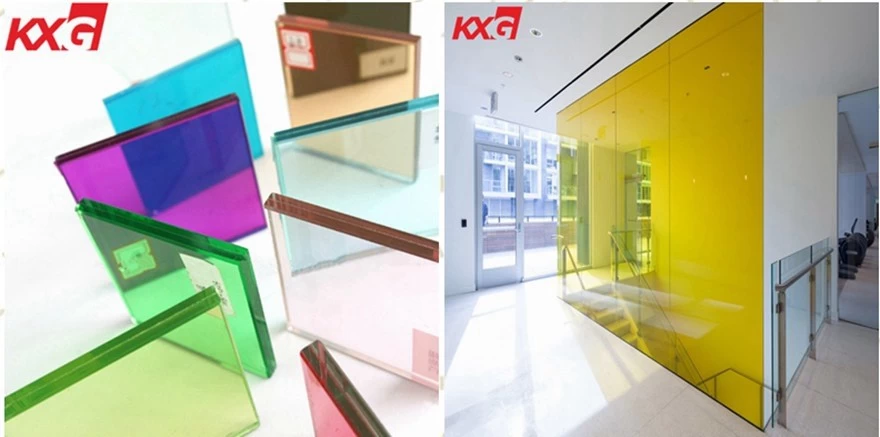 The glass itself has no UV protection because of its high UV frequency and short wavelength, which can easily pass through the amorphous structure of the glass. What prevents UV rays from entering the house is the laminated layer in the laminated glass.
At present, it has been determined that the laminated glass can minimize the harmful light entering the room and block more than 99% of the ultraviolet rays. It protects valuable indoor furniture, wall charts, displays or curtains from fading by UV radiation. At the same time, the laminated glass also hinders the sound waves, and can buffer the sound waves, thereby achieving the sound insulation effect and greatly reducing the noise propagation.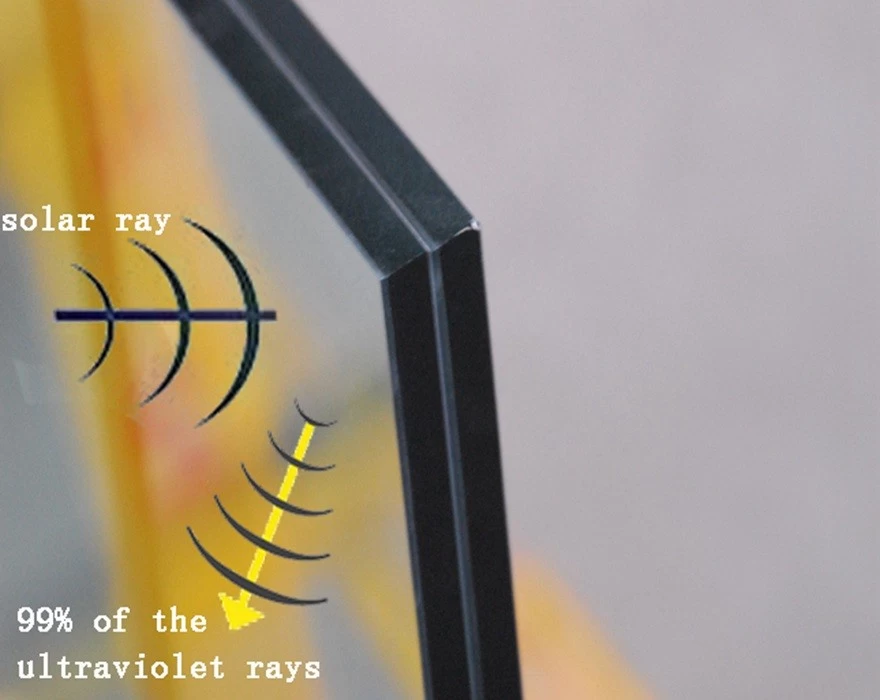 In addition, tempered glass and laminated glass can be combined into a tempered laminated glass. The insulating glass and laminated glass can be combined into a laminated insulated glass, which is widely used in various places.

In summary, the laminated glass not only reduct UV rays, but also reduce the noise.