Easily improve the style of your home, learn about "Internet celebrity" Moru Glass
DONGGUAN KUNXING GLASS CO LTD
KXG
2023-06-02 09:52:03
"Glass" is one of the most common materials in home decoration. Many people tend to ignore its role, thinking that it is just a mediocre existence. In fact, glass has a great role.
Among them, Moru glass, as a kind of patterned glass with vertical stripes, is favored by more and more families because of its high appearance and functionality.
Today, I would like to introduce to you, the Internet celebrity in the glass - "Moru Glass", what kind of surprises can it bring us in home decoration?
Moru glass with various functions
1. Divide the space
The semi-transparent Moru glass is perfect for partitions. While defining the space, it will not block the line of sight and create a continuous effect.
Like the open kitchen, but worried about the fume problem? Moru glass can be used to make the kitchen door, which can block water vapor and oily smoke without hindering the extension of visual effects.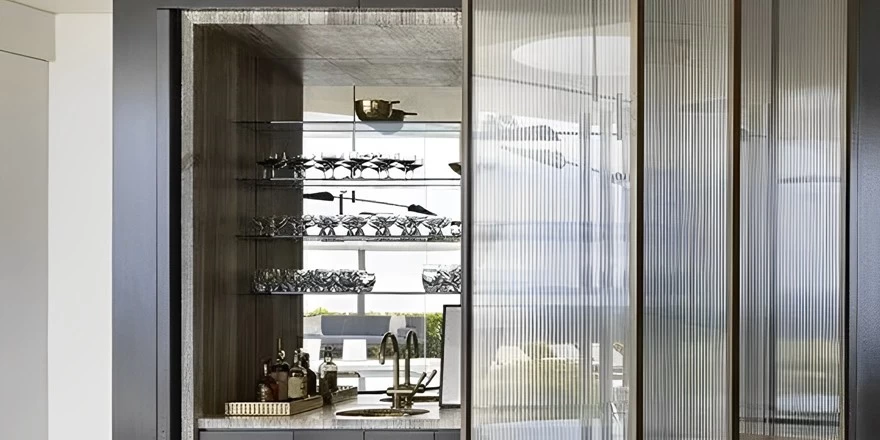 The unique texture of Moru glass is used as a bedroom partition and can also ensure the privacy of personal space.
If the bedroom space is small, the semi-transparent Moru glass sliding door can make it more spacious visually.
2. Optimize lighting
Moru glass can optimize the indoor lighting and make the space more transparent.
3. Pull up the height
The towering vertical stripes of Moru Glass can visually increase the floor height, and it is a great tool to relieve depression for apartment types with low floor heights.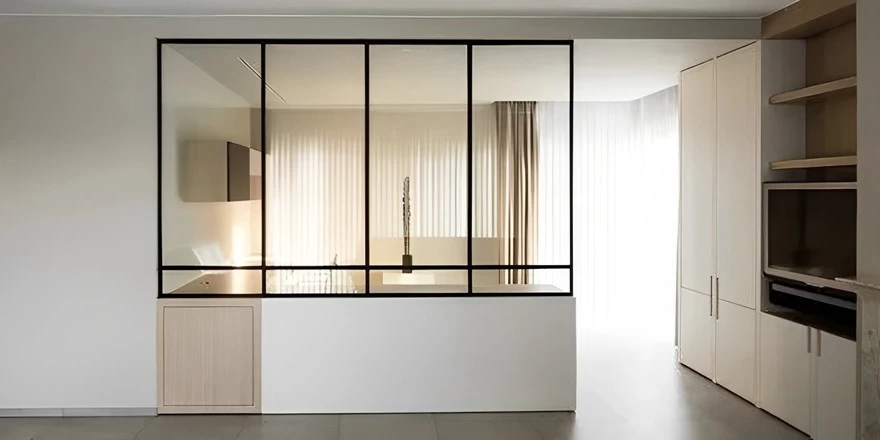 Visual performance of Moru glass
Moru glass is also responsible for the appearance of the home, and can create an amazing decorative effect.
1. Moru glass is more suitable for black frame
The sliding door with Moru glass + iron frame with black lines, and the vertical black frame make the Moru glass with deep lines full of style.
2. Create a hazy aesthetic feeling
The stripe pattern of Moru glass is more regular than other patterned glass, which will produce a refraction effect on the objects and scenes behind the glass.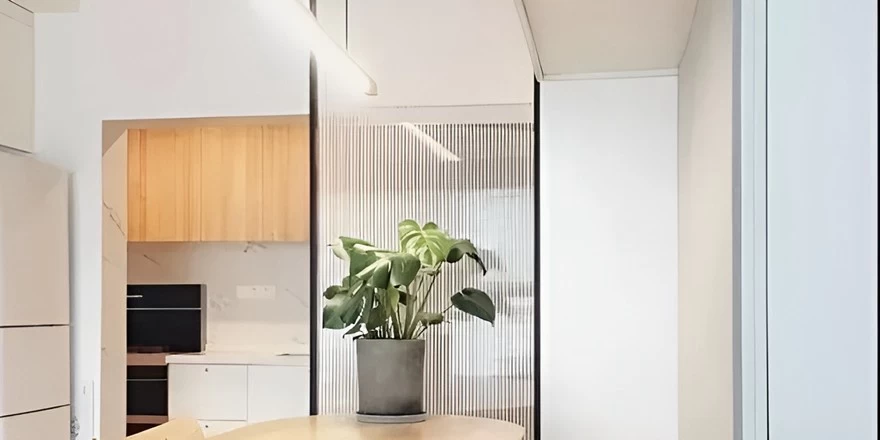 The material comes with a fuzzy matte surface, which allows light to shine through, but is opaque, and has a more hazy beauty due to out-of-focus.
Of course, Moru Glass is not the only Internet celebrity in the glass industry, and all kinds of embossed glass have different styles.
Using glass of different textures and sizes in different spaces and in different scenarios, whether it is used as a partition or as a decoration, can become the most unique scenery in the home.
You may not know that when you are struggling with how to decorate your home, Moru Glass has quietly entered the forefront of the fashion industry and has become an internet celebrity decoration product.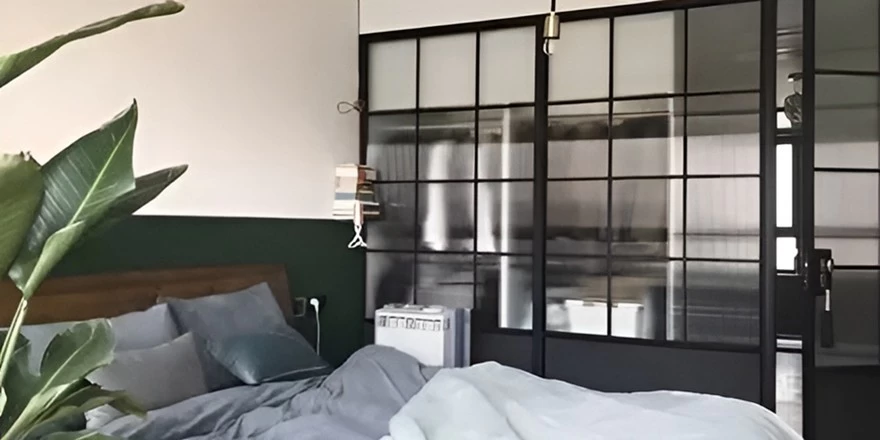 Talking about Moru glass, there are many benefits, such as entrance, guest restaurant, bathroom dry and wet separation partition, glass sliding door, furniture decoration cabinet door, etc. Moru glass is like a brick, which can be moved wherever it is needed!