Why choose glass partition for office decoration
DONGGUAN KUNXING GLASS CO LTD
KXG
2023-06-09 09:23:57
With the prevalence of modern office decoration concepts, office decoration style gradually leaned toward the minimalist and modern style. Among them, the office glass partition can best reflect the modern and stylish decoration style of the office. Some people may ask why chose glass partitions.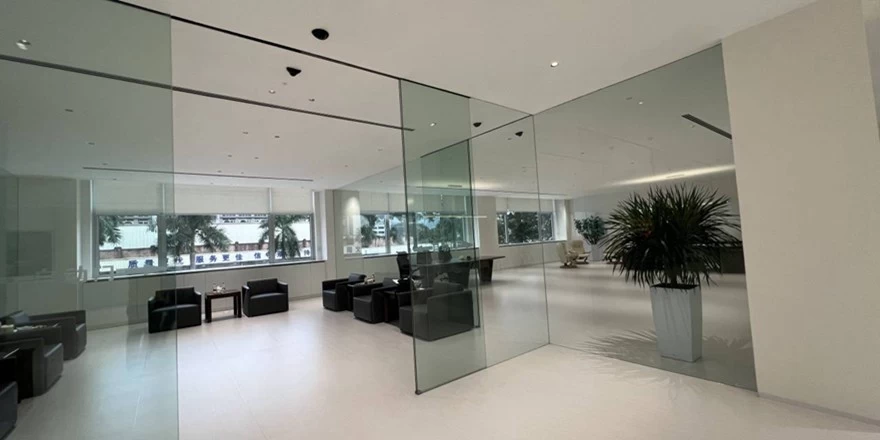 The purpose of the office partition is the office division into the conference room, business room, finance room, reception room, manager room, etc., the overall office environment for proper effective planning, such division is beneficial to improve the work efficiency of the enterprise, help the communication between employees, help the establishment of corporate culture, help to reveal the enterprise philosophy and fashionable office environment, and so on.
1.First of all, the glass partition has a good sound insulation effect. The current double-layer insulating glass partition can effectively carry out sound insulation between areas, and its sound insulation coefficient is close to perfect. Compared with the gypsum board partition, the sound insulation of our office glass partition effect is much better.
2. The installation procedure of glass partitions for office partitions is very simple and convenient. In fact, both installation and disassembly are very simple, just pay attention to the glass and handle it with care.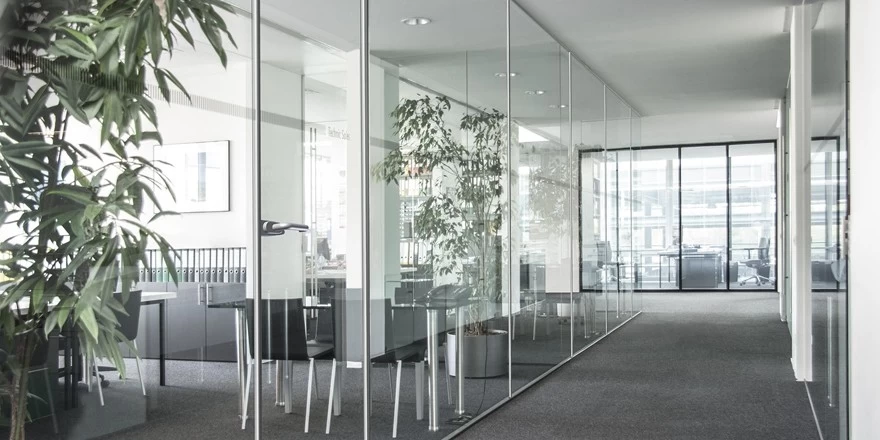 3. The use of glass partitions in office decoration can be said to be very suitable in terms of materials. If you use gypsum board as a partition, although the material is very cheap, the decoration effect is very poor. If a partition wall is used, a lot of decoration materials will be wasted and a lot of space will be taken up. Glass partition not only does not waste materials, but also saves office space, and most importantly, they can have a very beautiful effect.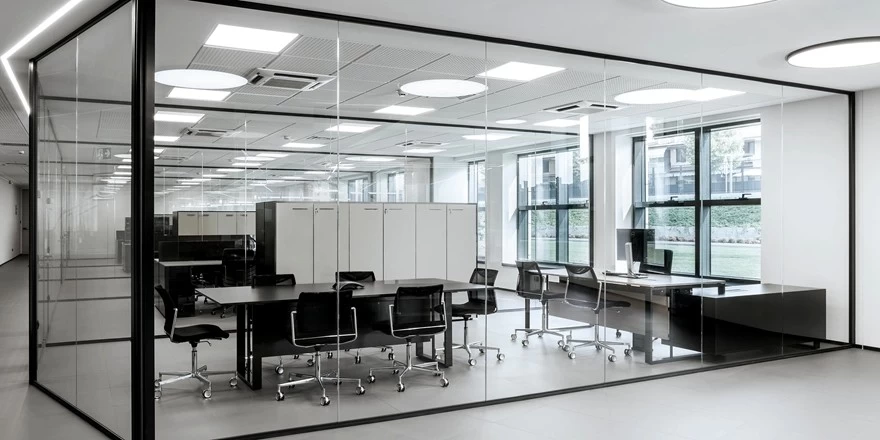 4. The advantage of choosing glass for office partitions is also that there are many styles of glass, and the color is very rich, you can choose transparent glass, fireproof glass, in terms of secrecy can be used built-in louvers, frosted glass, and only glass to paste a variety of patterns of film and other ways to achieve the effect. At the same time, in addition to glass, you can also use wood veneer panels, cloth panels, etc. to achieve the effect of privacy partition.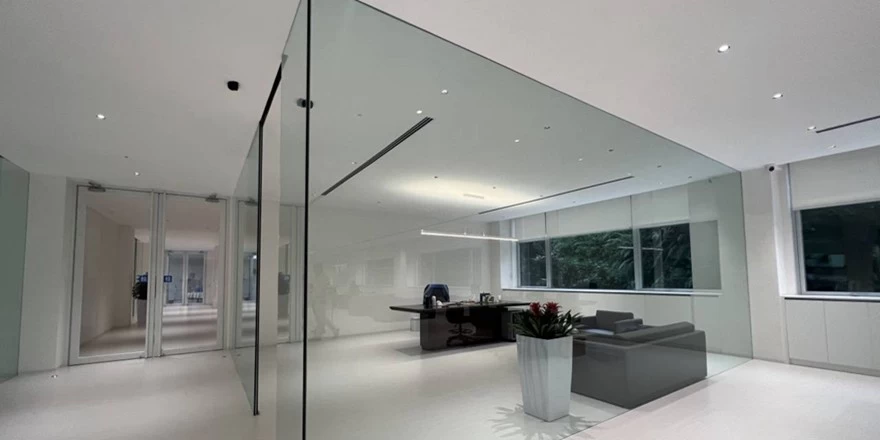 The use of clear glass partitions can greatly improve space utilization. In a given space, glass partitions can be used as office walls. The feature of partitions is that they can separate spaces, form soundproof spaces, and can be folded up to form large spaces. Partitions can solve the problem of office space use. In the case of insufficient light in the office, it is recommended to use glass partitions, which increase the lighting and make the office brighter.