Europe's largest CBD---Saint-Gobain headquarters building
DONGGUAN KUNXING GLASS CO LTD
Internet
2020-07-10 17:51:31
I believe that everyone who knows the architectural glass industry knows Saint-Gobain. Today, KXG will introduce to you the largest CBD in Europe, Saint-Gobain Group's global headquarters building in Paris.
The headquarters building of Saint-Gobain Group has a total of 44 floors and a height of 165 meters, covering an area of about 49,000 square meters. It aims to demonstrate the exemplary environmental quality with glass buildings, emphasizing urban integration, energy performance and user comfort.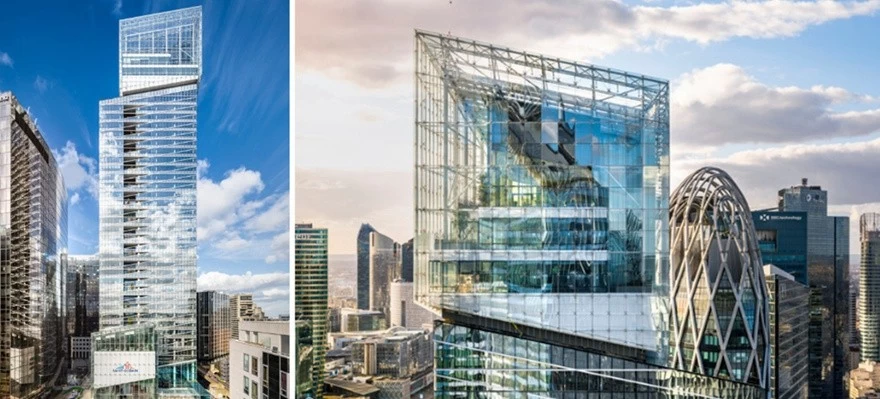 Pictures from the Internet
The whole building uses insulated glass curtain walls in large areas, all office floors can enjoy panoramic views, and natural lighting conditions are good. The office space can directly enter the garden, and the glass curtain wall is equivalent to a large greenhouse, which improves the atmosphere and environmental performance of the building and allows plants to grow better indoors. Show us an ideal working environment.

Pictures from the Internet
Insulated glass is light in weight, can effectively reduce the self-weight of the building, has good thermal insulation performance, and has a high visible light transmittance. Commonly used in glass curtain walls of high-rise buildings, and also used in glass doors and windows with sound insulation.

Pictures from the Internet
KXG(Kunxing building glass factory) is a professional glass deep-processing factory. Our main product are tempered glass, laminated glass, insulated glass curtain wall and so on. We also accept custom glass products.
If you want to know more detail about glass, please contact us.