How many kinds of glass doors, generally used for what scene
DONGGUAN KUNXING GLASS CO LTD
KXG
2023-05-05 11:56:44
In modern times, people use glass more and more widely, and it can be seen everywhere in daily life. The glass door is believed to be familiar to everyone, because the glass door has excellent lighting. It is widely used in shopping malls, office buildings, shopping malls, office buildings and other places. In fact, glass doors are also classified.
Glass door is a relatively special kind of door fan. In terms of thickness, it is not as good as a solid door, and it does not belong to the shaped door, it is a more special form of door, and the characteristics of the glass door, is determined by the characteristics of the glass itself.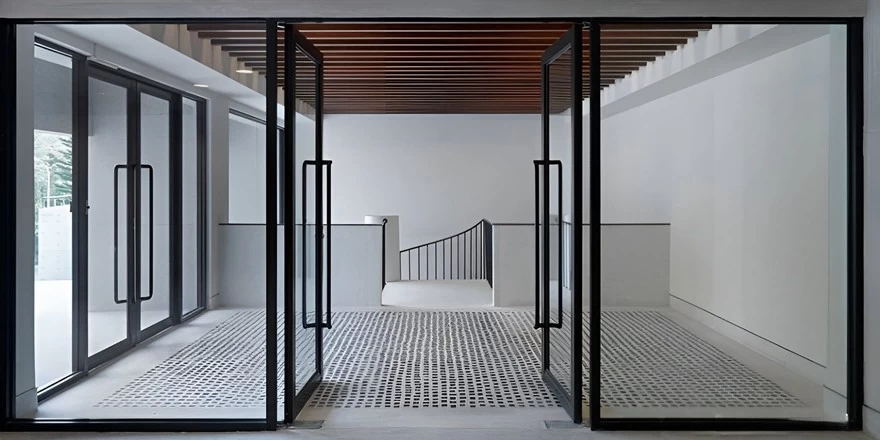 1. Safety glass door
Safety glass doors include tempered glass, wired glass, bulletproof glass and laminated glass. It has the characteristics of good lighting, easy cleaning, high mechanical strength, and will not easily hurt people after being broken, and has a certain anti-theft and fire prevention effect.
2. Induction glass door
Literally everyone can understand that it is the integration of glass door + sensor door functions, such as Family Mart convenience stores, etc., all use this type. (It can be regarded as a kind of glass door or a kind of sensor door) It is generally divided into review glass sensor doors, 90-degree flat opening glass sensor doors and curved glass sensor doors. Because it is an automatic door, it is suitable for hotels, hotels, banks, office buildings, etc., which can save air conditioning energy, windproof, dust proof, etc.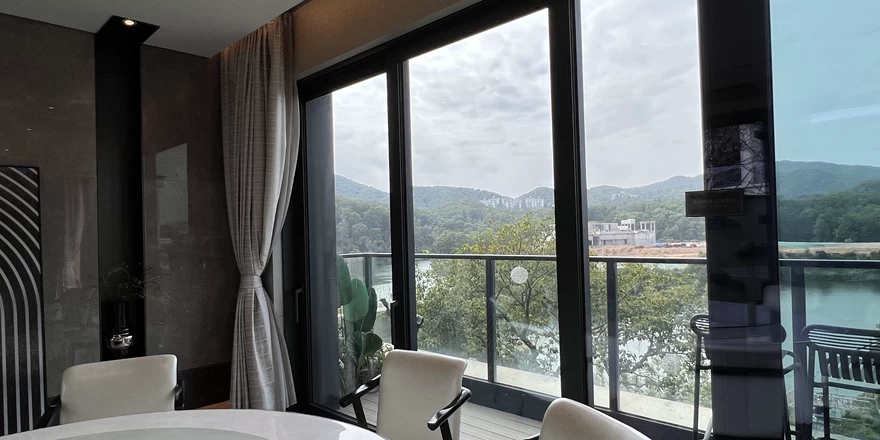 3. Decorative glass door
Decorative glass doors include embossed glass, frosted glass,printing glass, etc. The main reason is that the patterns and colors are different, the effect of luster is good, and it has an excellent decorative effect. It has the characteristics of easy cleaning, erosion resistance and corrosion resistance.
4. Coated glass doors
Coated glass has the function of one-way penetration of the line of sight, and at the same time can expand the indoor space as well as the field of vision, thermal insulation effect is good. It is generally used on the walls of building foyers and pillars, corridor lights, hotels, restaurants, banks, bars and other exterior walls will also be applied.
5. Energy-saving glass door
This special process and coloring are used for the glass to make it effectively absorb the solar radiation heat and achieve its energy saving effect. And can achieve to prevent ultraviolet ray to indoor influence and the downy of light.
Insulating glass was invented by Americans in 1865. It is a new building material with good heat insulation, sound insulation, aesthetics and application, and can reduce the self-weight of buildings. It uses two (or more) pieces of glass, using a high-strength, high airtight composite binder, high efficiency sound insulation of the glass, made by bonding the glass sheet to the aluminum alloy frame containing the desiccant with a dense composite adhesive.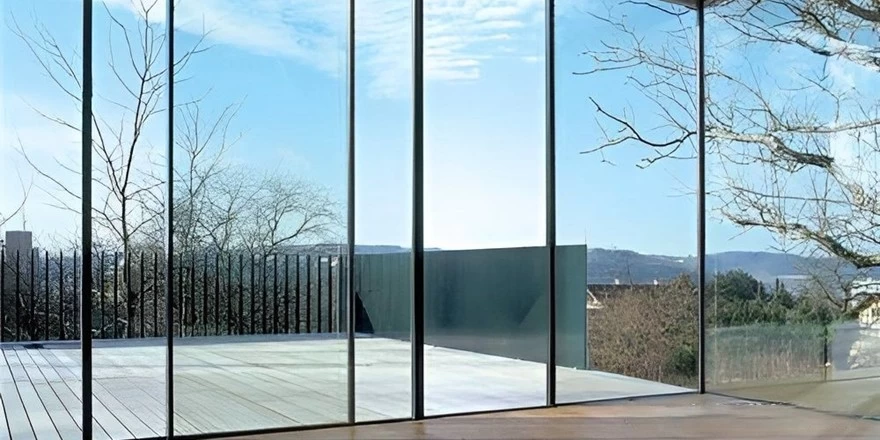 The performance of insulating glass is superior to that of ordinary double-layer glass, so it has been recognized by all countries in the world. insulating glass is the glass products with two or more pieces of glass evenly separated by effective support and sealed around the bond, so that the glass layer between the formation of dry gas space.
Various kinds of original glass sheets with different properties can be selected according to the requirements, such as clear float glass, Low-e glass, reflective glass, wired mesh glass, tempered glass, etc. and frame (aluminum frame or glass strip, etc.). The insulating glass can adopt the original glass with a thickness of 3, 4, 5, 6, 8, 10, and 12mm, and the thickness of the air layer can adopt intervals of 6, 9, 12, 15, 18, 21mm, and can customized.