Is the middle layer of double glazing glass air
Dongguan Kunxing Glass Co,LTD
KXG
2022-11-18 09:07:23
For most families, in the choice of doors and windows, due to limited renovation budget, most will choose double glazing glass, many consumers do not understand double glazing glass, this article on double glazing glass for some simple introduction.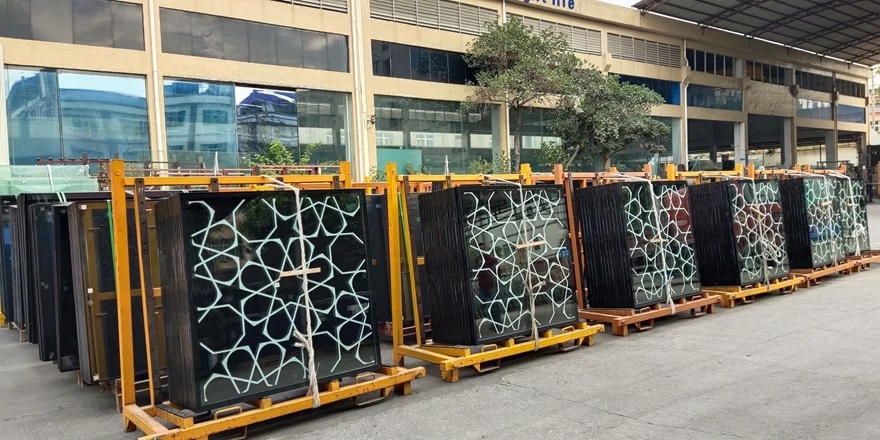 What is double glazing glass? Double glazing glass refers to the use of two or more pieces of glass with an aluminum frame filled with molecular sieve adsorbent and spaced out to a certain width, sealed by bonding with butyl rubber and then sealed with siliconestructural glue or polysulphur glue for a second course.
The thickness of double glazing glass air layer is 5mm (5A), 6mm (6A), 9mm (9A), 12mm (12A), 15mm (15A), 18mm (18A), 21mm (21A), 24mm (24A) and 27mm (27A) or customized according to customer's required size.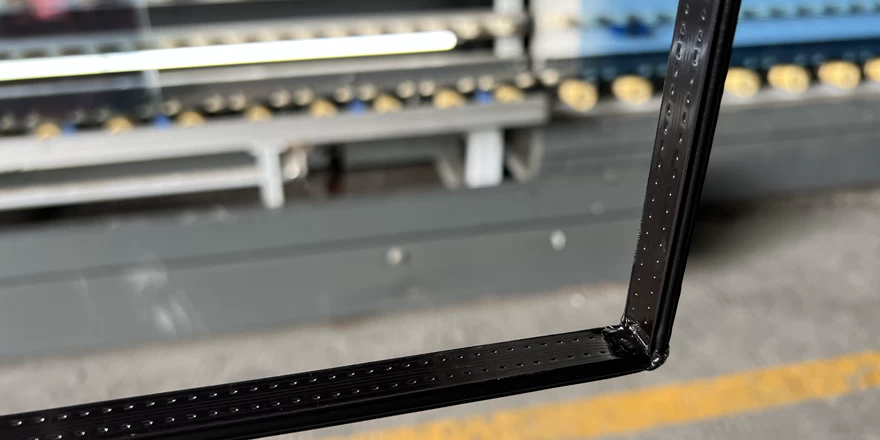 Is the vacuum in the middle of the double glazing glass? No. If the gas in the middle is vacuum is vacuum glass, the air inside the double glazing glass out and sealing, the performance is the best, but the price is also quite expensive. The gas filled in the middle part of the double glazing glass can be ordinary air or argon. In comparison, the double glazing glass charged with argon gas is better.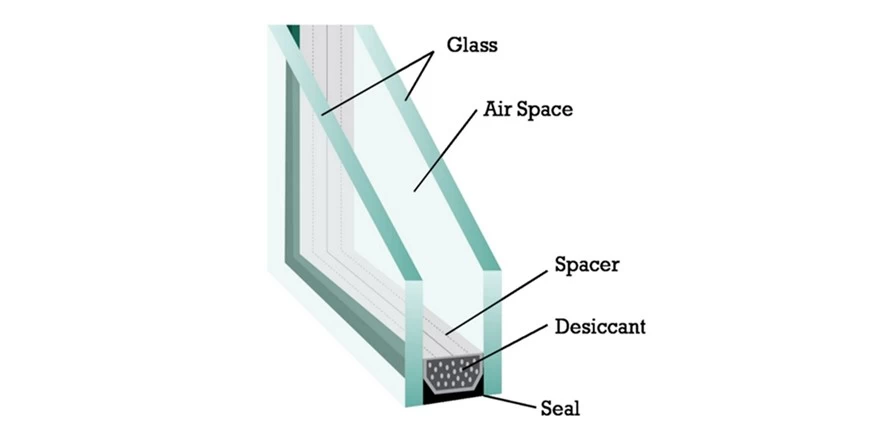 In addition to the sound insulation effect, double glazing glass also has a heat insulation effect, it can effectively reduce the heat transfer coefficient U value, if filled with an inert gas, it can further reduce the heat transfer coefficient. In addition, it also has anti-condensation performance. The phenomenon of fogging and water vapor in the double glazing glass is due to the failure of the desiccant in the middle.
The function of the desiccant is to effectively absorb the water vapor that may infiltrate the inner cavity and the outside world, and ensure that the air in the inner cavity of the double glazing glass is absolutely dry. If you don't want fog and water vapor,recommended to use qualified desiccant, and add in enough amount of production in the process of desiccant.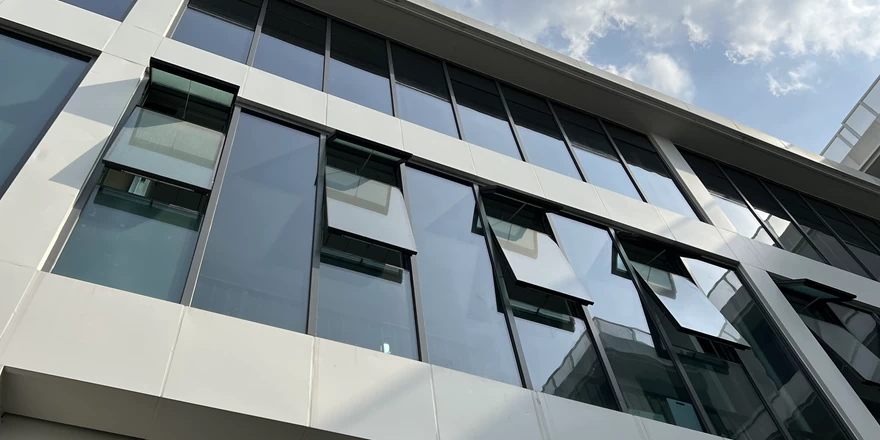 The double glazing glass in the building glass factory is composed of two or more pieces of tempered glass.The combination of glass is customized by the customer,with different needs and budgets, and of course the KXG team will recommend the appropriate glass configuration to meet the customer's needs.