KXG Spring Festival Holiday Notice
DONGGUAN KUNXING GLASS CO LTD
Original
2020-01-06 14:31:57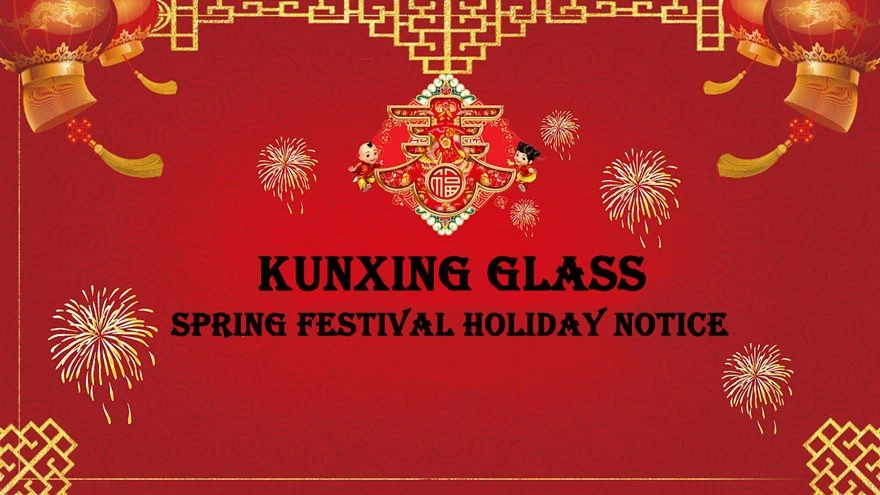 The Spring Festival, the Chinese New Year, is one of China's four major traditional festivals. This year China new year holiday comes earlier than usually.
In order to welcome the Spring Festival, our factory will be closed from 15th Jan 2020 to 9th Feb 2020. If any inconvenience please understand
New Year is coming. All employees of Kunxing Building Glass Factory wish you all the best! Good luck, good health, hood cheer, wish you a happy new year.