KXG exported crystal blue float glass to Ethiopia
DONGGUAN KUNXING GLASS CO LTD
Original
2019-10-17 15:32:23
On October 16, 2019, Kunxing glass factory loading a 20-foot containers of 6mm crystal blue float glass to Ethiopia. The glass size is 2140mm*3300mm. It is just right to use a 20-foot container.

The staff fixed the wooden box in the container.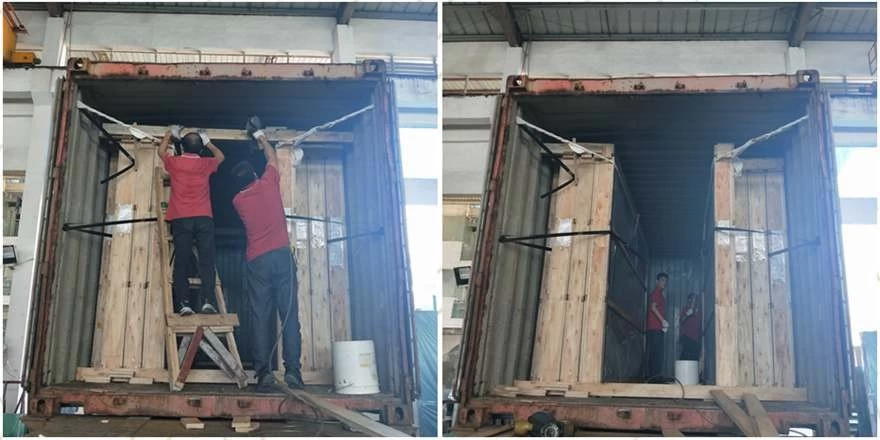 The float glass used in our factory was purchased from Xinyi Glass, Taiwan Glass and other leading international premium float glass manufacturers.
We purchase float glass and then carry out a series of deep processing on the glass to ensure that our customers are provided with high quality products. As a glass deep processing factory, our main products are tempered glass, laminated glass, insulated glass, silk screen printing glass and so on. Except for some old customers, we rarely sell unprocessed float glass directly.