KXG foreign trade staff climbs the mountain with customers
DONGGUAN KUNXING GLASS CO LTD
Original
2019-10-24 14:13:40
On Wednesday October 23th, old Spanish customers came to visit our factory and discussed related matters of this cooperation. In the morning, we sent a car to the airport to meet our old friend(the Spanish customer), and took the customer to the factory for a visit.

We communicate with the customer about the tempered glass details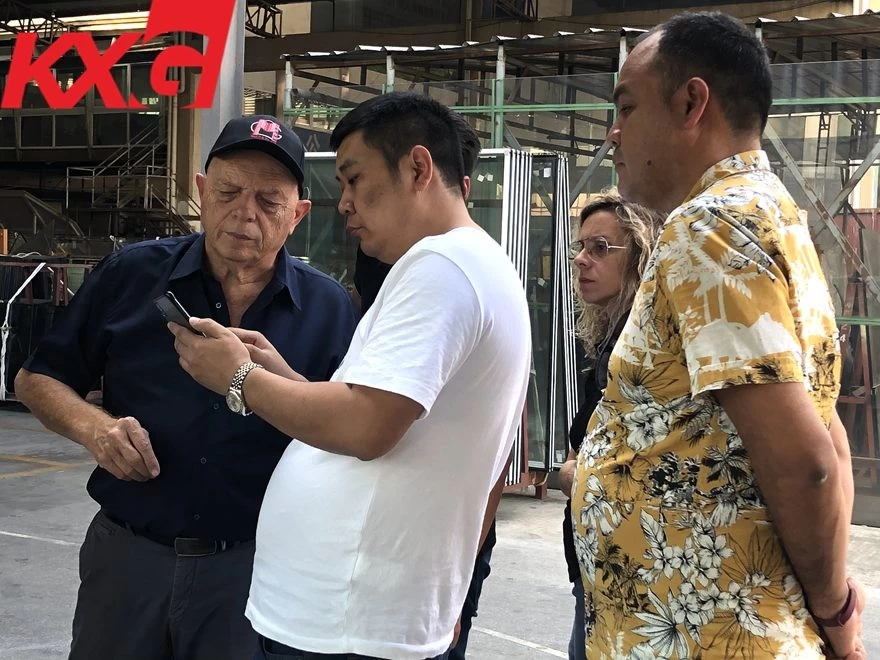 The customer has been to our factory several times, but the customer's schedule is very tight, and there is no time to have fun in Dongguan. Therefore, after the customer visited the factory, we invited the customer to go to Guangdong Guanyinshan National Forest Park, a famous scenic spot in Dongguan.
Guangdong Guanyinshan National Forest Park is the first national-level forest park in Dongguan approved by the State Forestry Administration. The forest coverage rate of the park is over 99%. It is a national AAAA scenic spot integrating ecological sightseeing, entertainment and fitness and religious culture tourism.

It's already more than 19 o'clock after climbing. KXG foreign trade staff and customers took a group photo on Guangdong Guanyinshan National Forest Park