Oman customers come to Kunxing Glass Factory to inspect the goods
DONGGUAN KUNXING GLASS CO LTD
Original
2019-09-30 09:41:33
On September 29th, 2019, Sultanate of Oman customers came to our company's workshop to inspect the goods and understand the production process. The product ordered by the customer is bubble laminated insulating glass. We visited the production process of the product and checked the quality of the glass with the customer.

Accompanied by our company staff, the customer visited the company's production workshop and technical department. During the visit, we gave the client a detailed explanation of the company's production scale, facilities and equipment and production processes. Our main products are tempered glass, laminated glass, insulated glass, silk-screen printing glass and so on.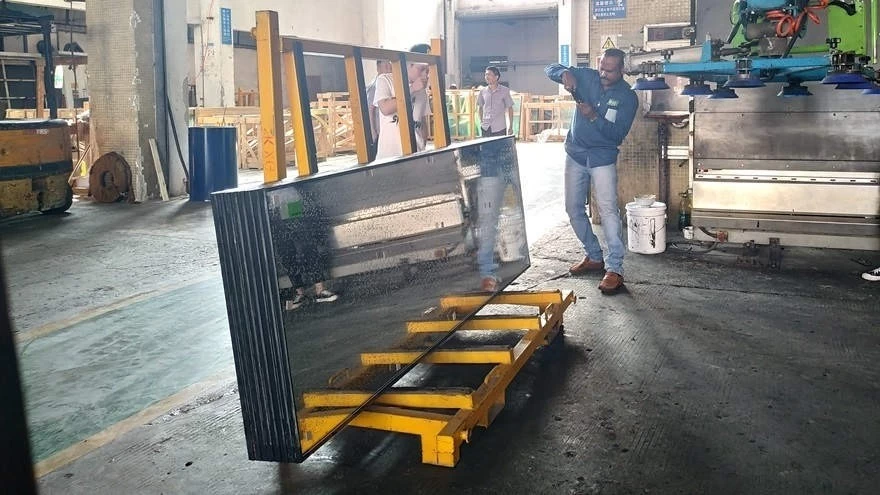 The company has always been adhering to the product quality is the fundamental concept of survival, the products are exported to all parts of the world, whether it is the actual effect or customer praise, are the company's focus.
If you want to know more detail about our products, please feel free to contact us. KXG--Kunxing Building Glass Factory