Quality inspection of 12mm tempered glass railing
DONGGUAN KUNXING GLASS CO LTD
Original
2019-10-30 16:12:37
On Tuesday, October 29, 2019, The customer has already arrived at the factory at 9:00 in the morning to carry out the quality inspection of the goods. Customer need to inspect the 12mm tempered glass for glass railing today. The customer is very professional, carrying a ruler, flashlight, camera and other tools to carry out the quality inspection of the glass.
The ruler is used to measure whether the length and width of the glass meet the requirements of the customer. The flashlight can more clearly observe whether the glass surface is scratched, stress spots, etc.

The customer is inspecting the glass in all directions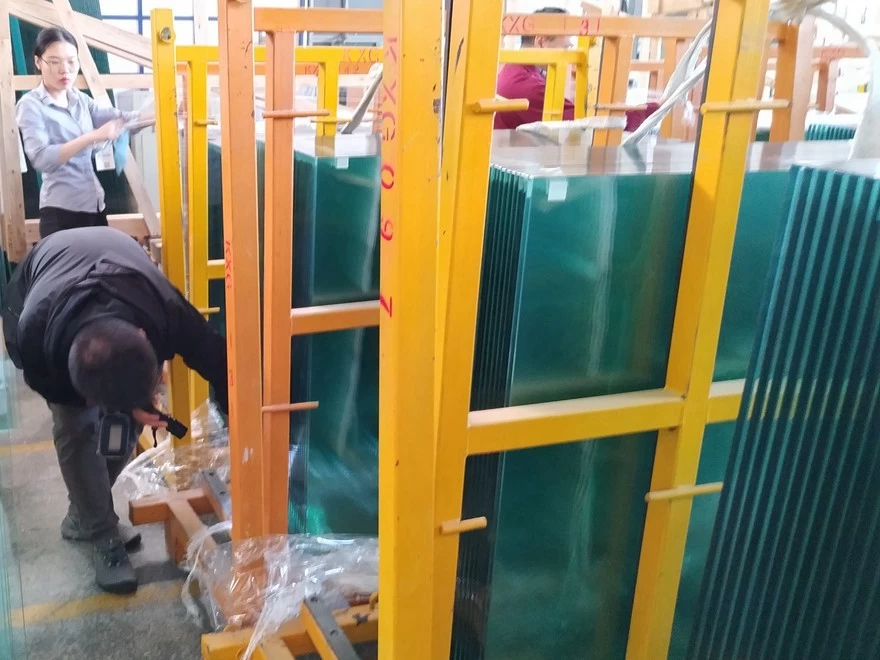 Our factory KunXing glass company is a professional building glass processing factory, engaged in the production, sale and service of tempered glass, laminated glass, tempered laminated glass, tempered insulated glass, curved tempered glass, heat soaked glass and silk screen printing glass,digital printing glass and so on. 
Our factory has passed ISO 9001 quality management system certification. In addition, we have obtained Domestic safety glass CCC certificate, American safety glass ANSI Z97.1 certificate, Australian safety glass AS/NZS 2208 certificate and European tempered glass, laminated glass and insulated glass EN12150 EN12600 EN1279 certificates.
We welcome all customers to our factory for quality inspection of glass.