Shenzhen Metro Line 10--KXG
DONGGUAN KUNXING GLASS CO LTD
Original
2020-08-18 19:13:03
Shenzhen Metro Line 10 was officially opened and put into operation today. Passengers can enter the station after 12 o'clock, and a light pink metro stops at the platform, welcoming the first passengers at the station. At the same time, the Metro Line 6 also opened the initial operation on the same day.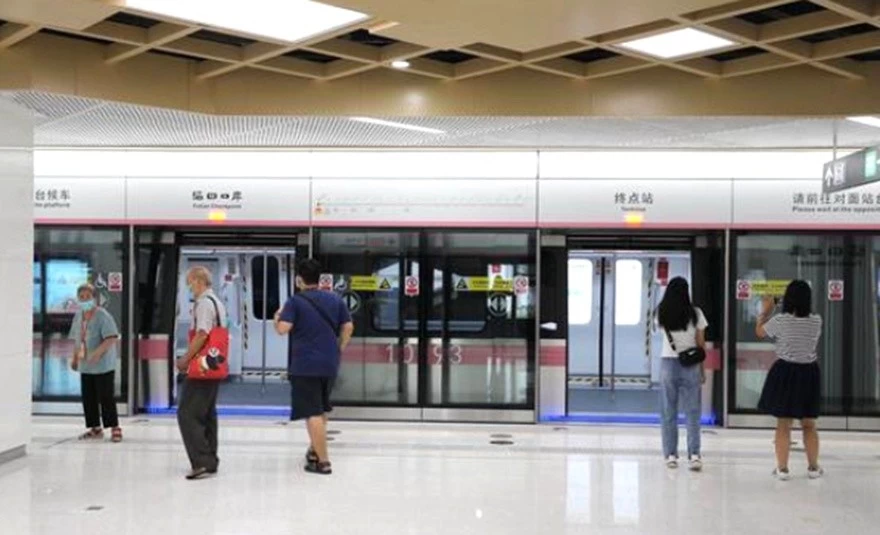 Pictures from the Internet
It is worth mentioning that KXG is very honored to be able to provide glass for some stations of Shenzhen Metro Line 10. KunXing glass company, established in 2004 in Dongguan City, is a professional building glass processing factory, engaged in the production, sale and service of tempered glass, laminated glass, tempered laminated glass, tempered insulated glass, curved tempered glass, heat soaked glass and silk screen printing glass,digital printing glass and so on. This time we mainly provide clear tempered laminated glass, tinted tempered laminated glass and silkscreen printing tempered laminated glass.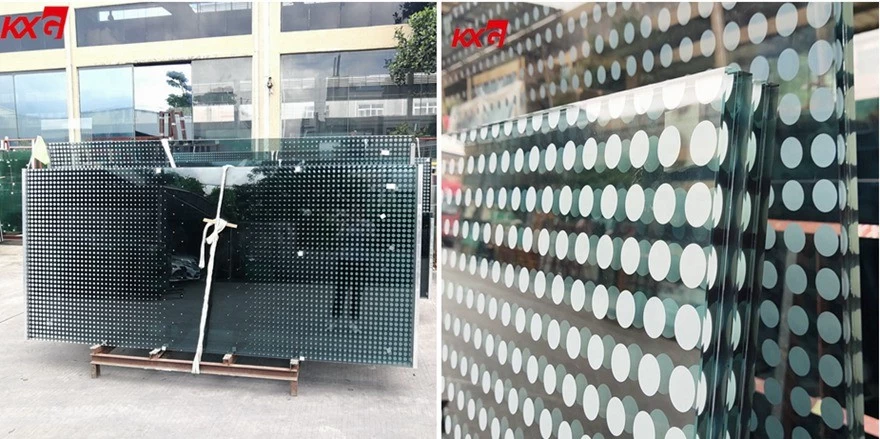 Metro stations need a lot of glass, and in order to ensure safety, close to the glass wall of the metro, the glass guardrail uses tempered laminated glass. High safety performance, strong tear resistance, even if the glass is broken, it will not be scattered.
For example, the glass wall used to isolate the track on the platform is called a screen door, and it uses tempered laminated glass. It can prevent people from accidentally falling into the track and causing danger, and when the metro enters the station, the speed is fast, and people are prone to danger when they are close. So at this time the glass door is particularly important. In addition, the glass has a good visual effect and enhances people's visual experience.

Pictures from the Internet
The glass guardrail next to the ordinary staircase can use tempered glass. The impact strength of toughened glass is 3-5 times that of ordinary glass, even if the glass is broken, the broken glass particle is of honeycomb shape with obtuse angles which won't cause severe hurt to human body.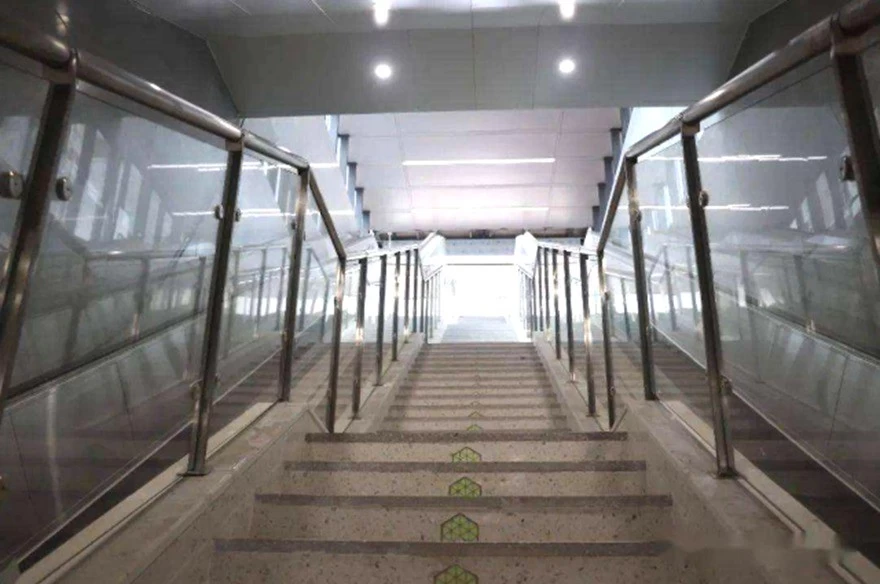 Pictures from the Internet