Do you dare to go to such a lavatory? ---"transparent public lavatory"
DONGGUAN KUNXING GLASS CO LTD
Internet
2020-08-21 11:48:31
Recently, a "transparent public lavatory" in a park in Shibuya, Tokyo went viral on the Internet. What the hell is going on, let's take a look.
What makes this special public lavatory different from other lavatorys is that the lavatory is built with glass around it. The glass of the lavatory is transparent when no one is using it, and people can clearly see the toilet, sink and other lavatory equipment inside the lavatory. But as long as the user locks the door of the lavatory, the glass will immediately turn opaque to cover the interior and protect the privacy of the user.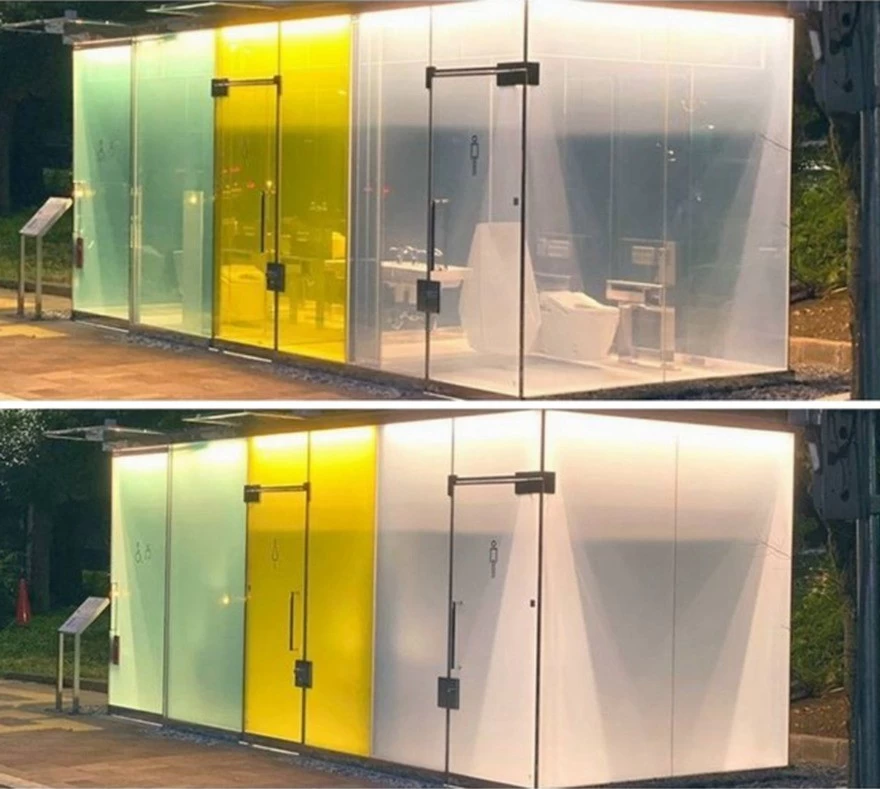 Pictures from the Internet
The designer uses this special glass to allow users to clearly see the inside of the lavatory from the outside, so as to prevent criminals from hiding in the lavatory and making illegal infringements on users.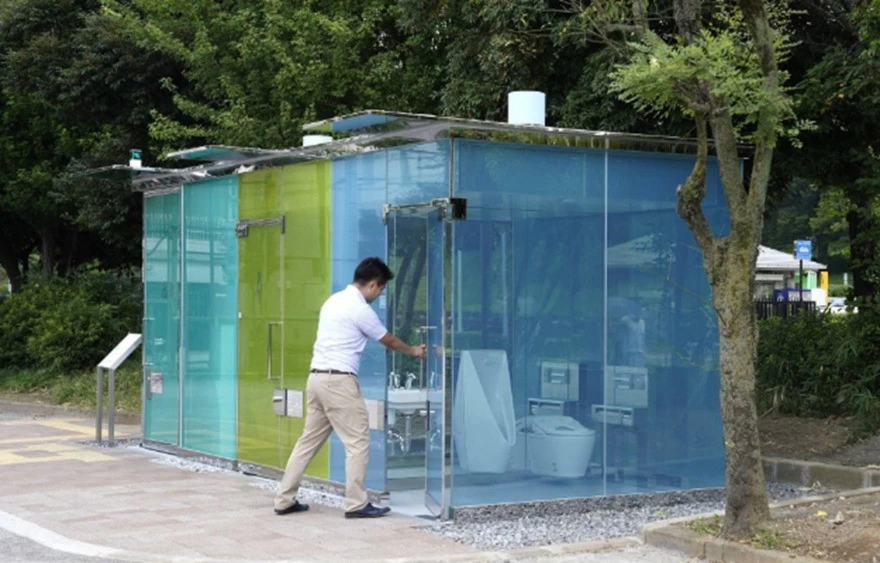 Pictures from the Internet
Why are these glass so magical?
The principle is that this lavatory uses smart glass, a kind of laminated glass with a layer of PDLC film between two pieces of glass. The Pdlc film will become transparent when it is energized, allowing people to see the inside of the lavatory through the glass wall of the lavatory, but when the power is off, the pdlc film will become opaque, which can block people's sight and protect privacy .
You can also click the video title to watch the application of pdlc smart glass: PDLC smart film glass.

As a professional building glass processing company, KXG often produces smart glass for customers. Smart glass is mostly used for glass partitions, such as glass partitions in offices or conference rooms, bathroom partitions in hotels, and so on.
The designer uses smart glass in public lavatory to help people avoid risks. This idea and design are very novel. But some people on the Internet have also asked whether the wall will suddenly become transparent if the power system or glass fails during use. What is your opinion on this?