What's anti-slip glass floor?
DONGGUAN KUNXING GLASS CO LTD
Internet
2020-08-25 16:34:51
The anti-slip glass is an innovative floor material with superior performance and safety. It is processed by a multi-layer process. The upper glass surface has a anti-slip pattern to form a anti-slip layer.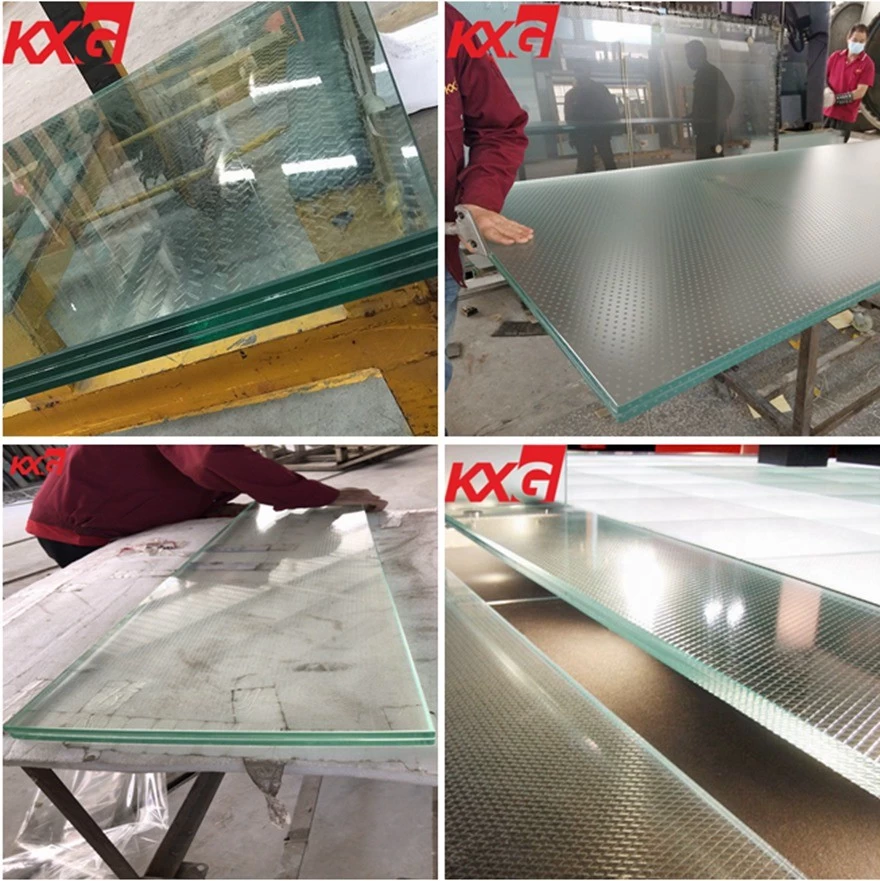 Characteristic:
1. Anti-slip: The anti-slip layer on the surface of the anti-slip glass has a high coefficient of friction, which guarantees the anti-slip performance of the anti-slip glass floor, and can walk casually without sliding.
2. Transparent: The anti-slip glass floor can still maintain the transparent characteristics of the glass, fully realize the unobstructed line of sight, and make the visual space more open.
3. Safety: The substrates of anti-slip glass floors have high strength and can withstand large loads without breaking. Usually, the composite product composed of anti-slip glass and laminated glass can withstand greater loads. Even if the upper non-slip glass is accidentally damaged, the lower glass can still provide enough support to ensure safety.
4. The anti-slip layer will not fall off: the anti-slip layer is an integral part of the glass, so it can be rubbed for a long time without falling off.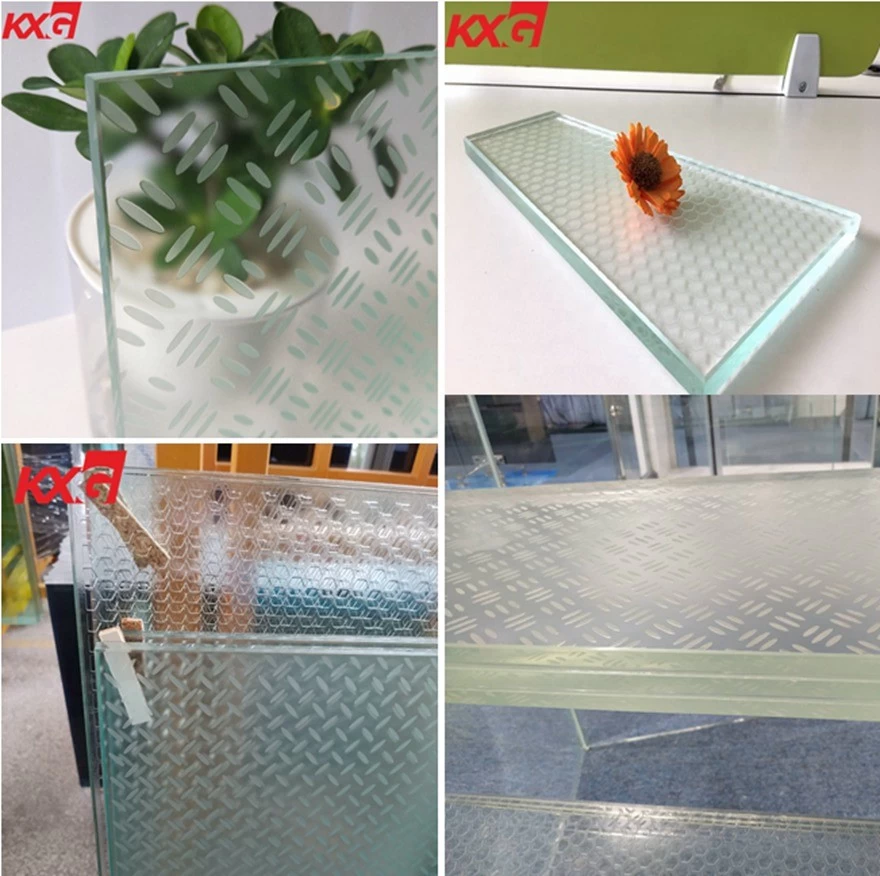 Application place:
Coffee shops, stages, exhibition halls, large shopping malls, museums, landscape corridors and other places where slip resistance is required.
Of course, there are many different combinations of anti-slip glass. If you want to know more about glass, please consult us. KXG is a professional building glass factory in China. Our main product are tempered glass, laminated glass, insulated glass, silkscreen printing glass and so on. We also accept custom glass products.