KXG free blood donation charity event
DONGGUAN KUNXING GLASS CO LTD
Original
2020-08-26 19:17:05
Today KXG(Kunxing Building Glass Factory) responded to the call of Donggguan Centrral Blood Station and organized employees to participate in a charity event for blood donation. Our company has always attached great importance to the work of unpaid blood donation, and has done good publicity. Employees also actively participated.

Under the guidance of the staff, everyone carefully filled out the blood donation registration form, measured their blood pressure, and took blood for testing. You can only start donating blood after passing the blood test. During the event, the on-site doctors also actively promoted common sense about blood donation to us and reminded us of the precautions after blood donation.

Through this blood donation activity, the employees of the company expressed their support for the charity cause of unpaid blood donation. With practical actions, we express our sincere emotion and selfless dedication to give back to and care for the society, and contribute his own strength to the society.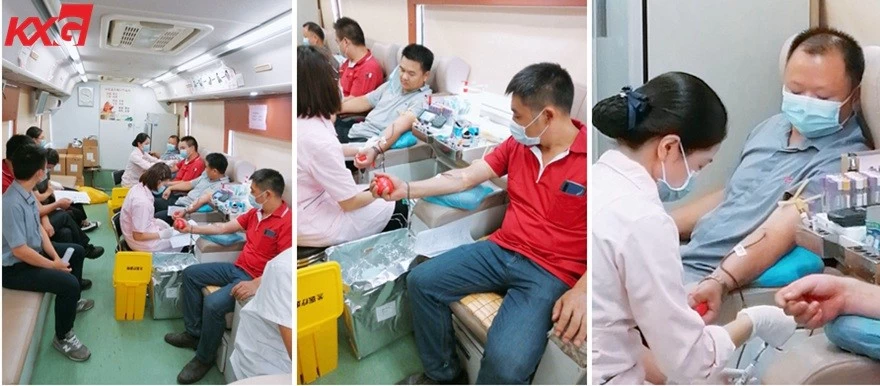 Especially after the epidemic this year, we feel more fragile and precious of life. Donating a little of your own renewable blood to the society can save a life at a critical moment, which is very worthwhile. Blood can be regenerated, but life cannot be repeated. In the future, KXG will continue to participate in different forms of public welfare activities, actively assume the responsibility of giving back to society, and go further and further on the road of public welfare.