The glass has been produced, waiting for shipment
DONGGUAN KUNXING GLASS CO LTD
Original
2020-04-23 14:30:31
Due to the COVID-19 epidemic situation, many countries are unable to clear customs and pick up the goods, so many customers' goods are packed and placed in our factory(Kunxing building glass factory). We can ship immediately after the customer's local epidemic situation improves. Let the customer receive the glass and install the glass at the first time.

Although many projects abroad have been suspended. This does not affect you to come to us to discuss the processing requirements, prices and other details of tempered glass/ laminated glass/ insulating glass.
In order to provide convenience to our customers, the finished glass can be stored in our factory without charge for warehouse rent.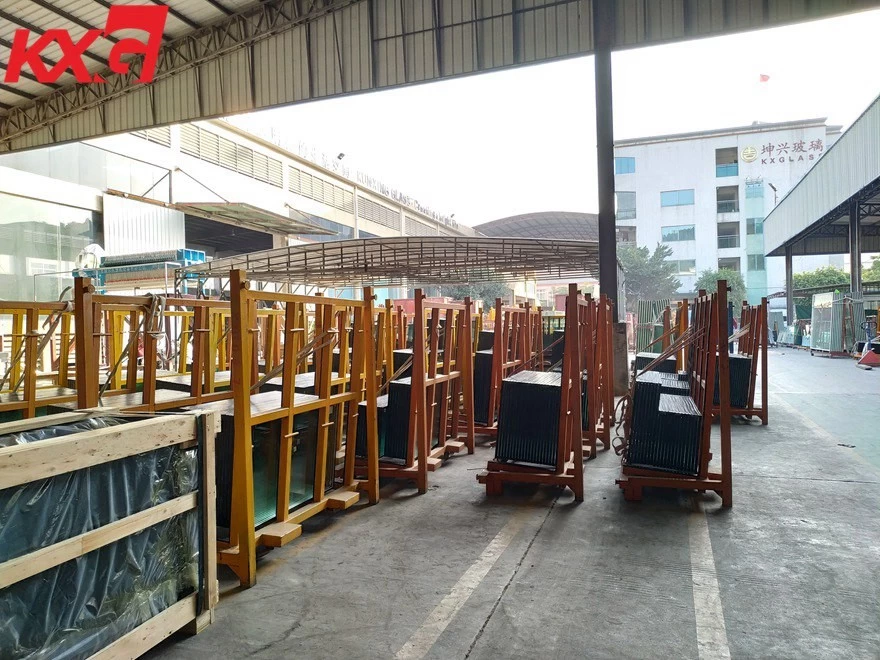 The Kunxing Building Glass Factory mainly produces glass in the building field, and can customize the glass according to the requirements of customers. Our main products are tempered glass, laminated glass, insulated glass and a combination of these glass.
If you want to know more details, please consult us.