American customer visiting KXG factory for 5mm+5mm low iron tempered laminated gradient glass
Aaron
Original
2019-04-17 21:45:45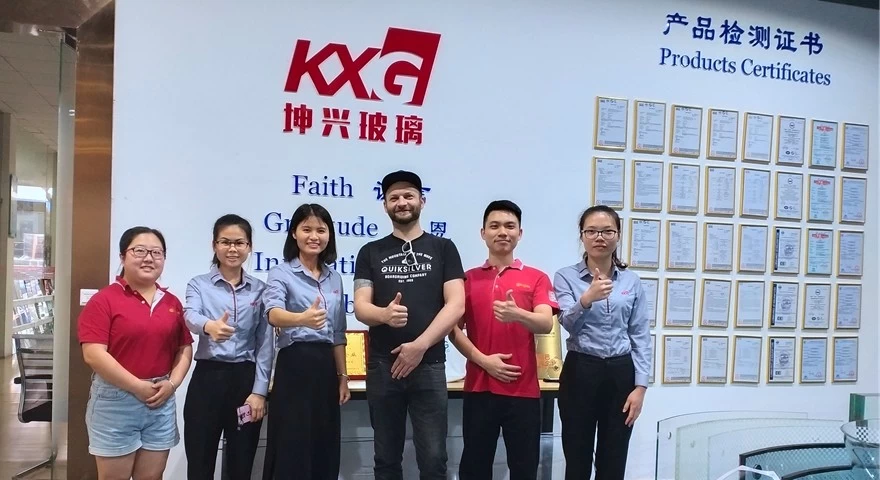 2019 April 17th Wednesday a new customer visited Kunxing glass factory from Guangzhou Tianhe district where he lived in China Guangzhou for 5 years. This is his first time visiting KXG factory because his old suppliers in Shenzhen and Foshan didn't provide him excellent quality for their company's New York high-end projects and too many excuses from them. So this time this project is especially for their company's new office using at New York USA. So they want perfect quality glass when their customers visit their company.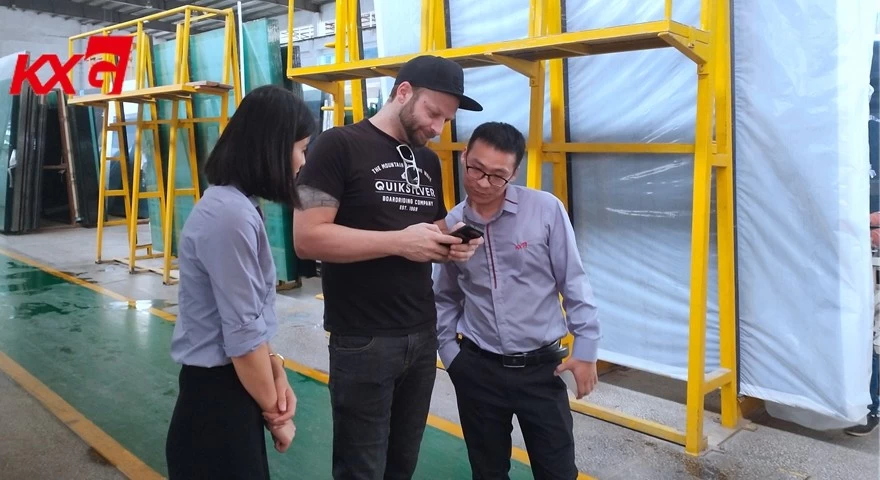 After a short introduction about KunxingGlass factory's history and main products, we brought him to our workshop tovisiting how we produce tempered glass, laminated glass, double glazed glass.First we viewed our raw materials warehouse, normally we storage 100,000 squaremeters clear float glass, low iron glass, tinted glass, low e glass, reflectiveglass for various thickness 4mm 5mm 6mm 8mm 10mm 12mm 15mm 19mm 22mm 25mm. Thejumbo size of float glass we can process is 13000*3300mm.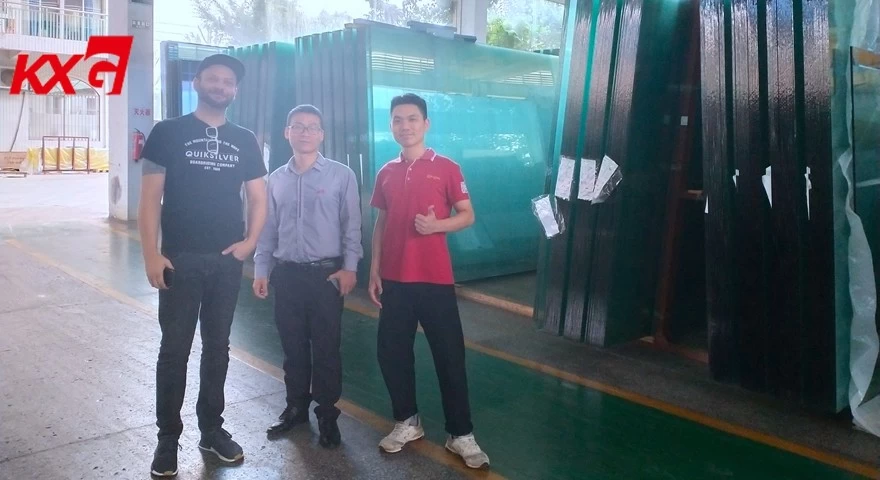 Then we viewed KXG tempered glassproduction line and clear room laminated glass production line. Our SalesmanMr. Kevin Wu introduced him how we make low iron tempered laminated glass,first we heat low iron glass to 700 degree at glass tempering machine, whenglass is 100% soft then use cool air to cooling down the hot soft glass to 100degree quickly. Then the float glass surface's molecule will realign and generatehigh stress layer.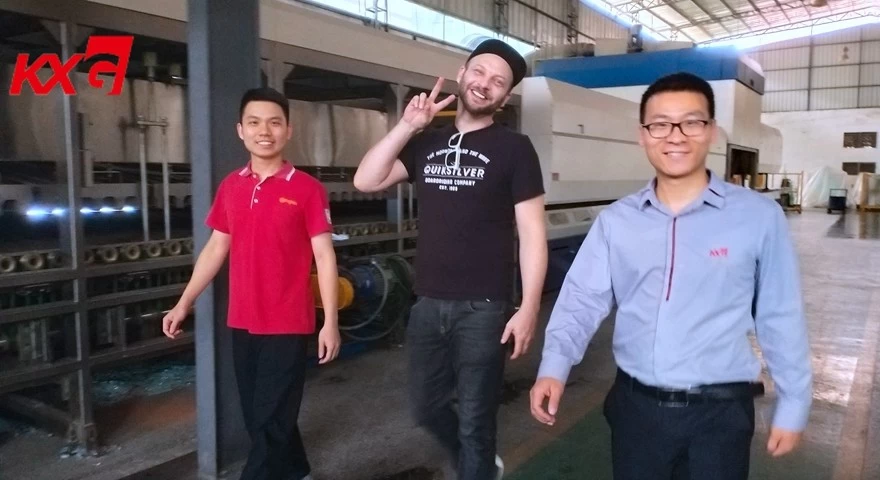 Secondly, we will put PVB film between twotempered low iron glass and heat to 80 degrees to produce PVB temperedlaminating glass at our clean room. This still not finished, finally we put thepre-laminating glass to autoclave, after 8 hours 120 degrees heating and vacuumizeautoclave. The tempered laminated glass by low iron glass finished.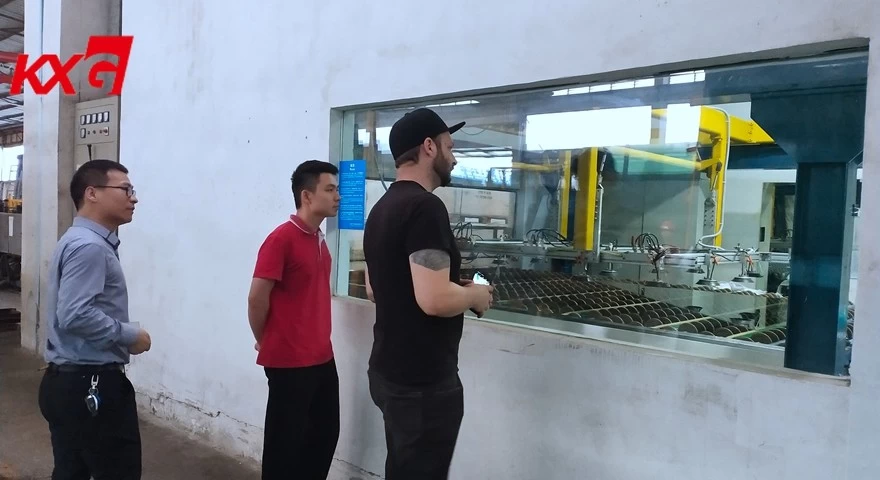 After viewed our glass processing workshop,we brought him to our packaging area to show him how we package glass byplywood crate. And between glasses we will put cork pads to separate glass, andwe also have plastic collision to protect glass corners.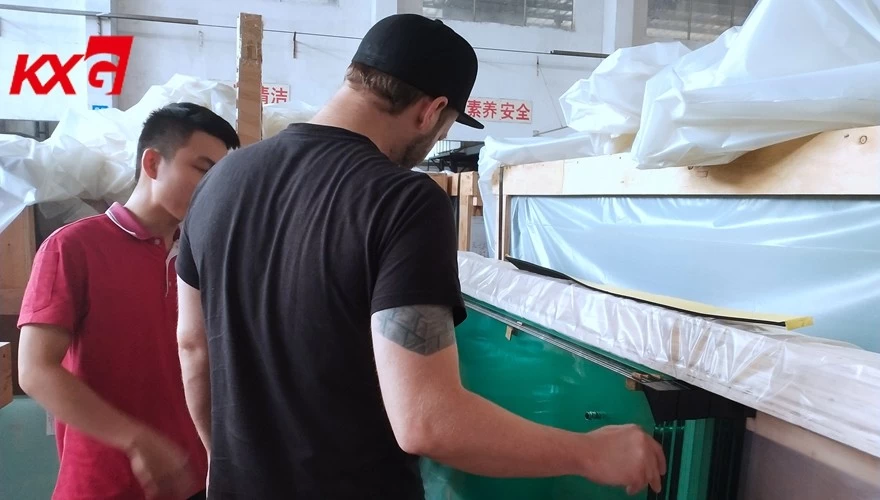 After watching KXG building glassprocessing workshop, he visited our show room and we showed him our newproducts tempered smart glass and energy saving testing machine for low e glassdouble glazed glass IGU.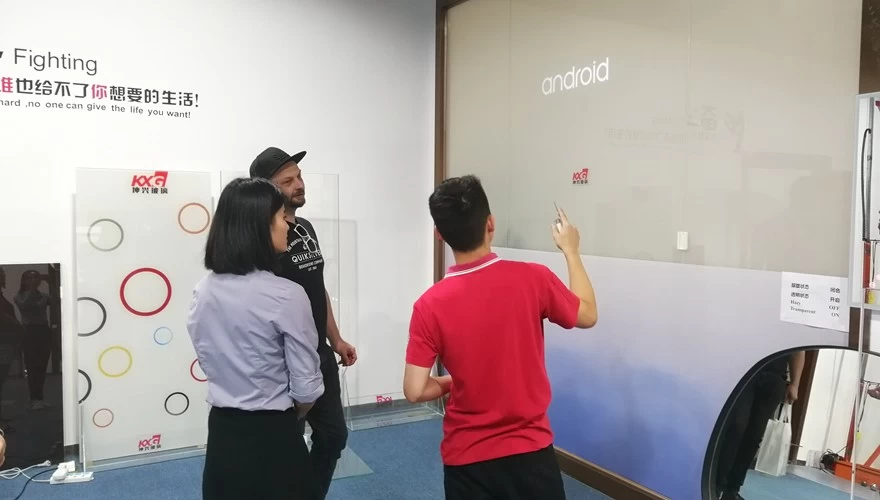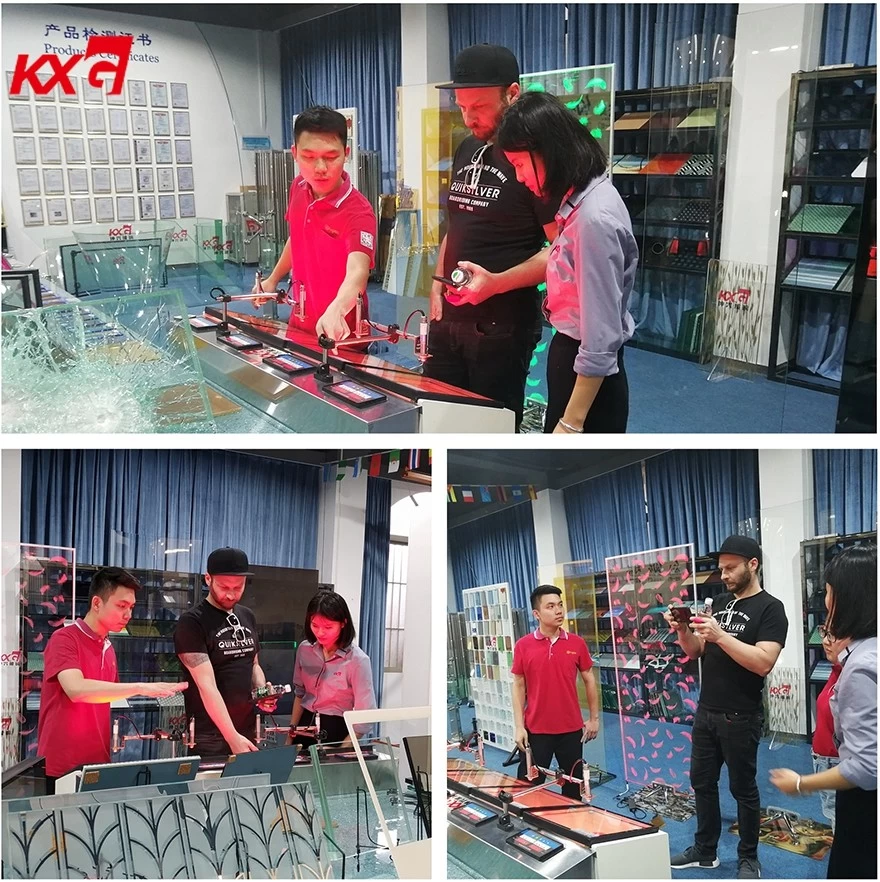 2 Hours visiting is very happy and we tooka photo together at KXG show room. Expecting KXG and American customercooperation happy and smooth, Thank you!