Mauritius customer visiting KXG factory for 19mm thickness ultra clear tempered glass for balustrade
Aaron
Original
2019-04-15 21:34:21
2019 April 15th China 125thSpring Canton Fair is going on at Guangzhou. We got one customer fromMauritius, he visited us KXG building glass processing factory by train fromGuangzhou City to Dongguan City. He told us the train is convenient for him andvery fast 45 minutes from Guangzhou station to Dongguan Zhangmutou station.Then we picked up him from Dongguan Zhangmutou Station to our factory, it tookus about 15-20 minutes.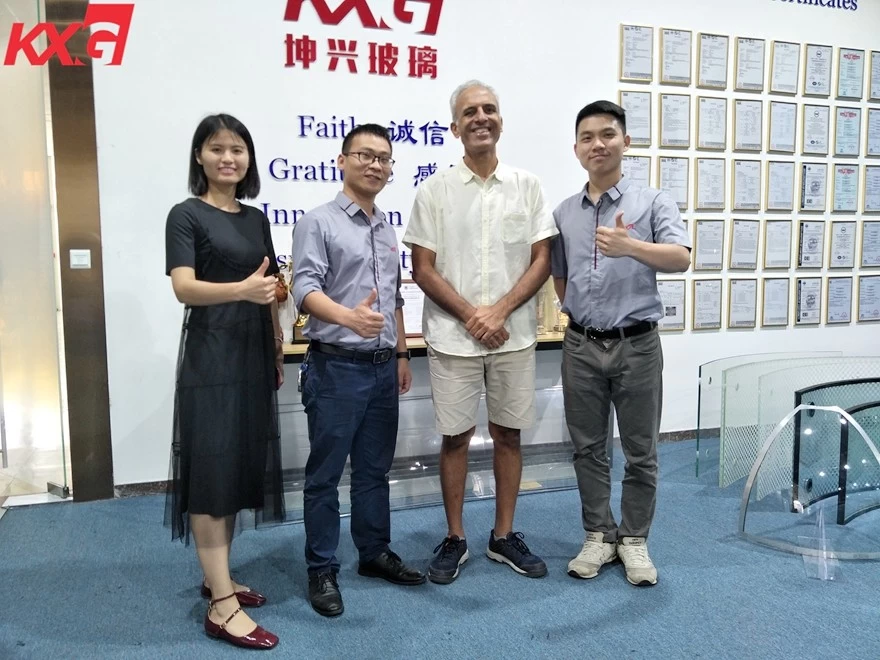 (Mauritius customer visiting KXG factory and take photo at showroom)
Thistime the Mauritius customer's China trip is mainly for a 19mm thickness ultraclear tempered glass for balustrade of Villa projects. After arrival ourfactory we had a very short conversation to introduce kunxing glass factory'shistory from 2004 and our main market is Middle East and south Asia countries.He showed us his projects and listened our professional advice of how toconnect 90 degrees glass balustrade and what kind of glass should be used.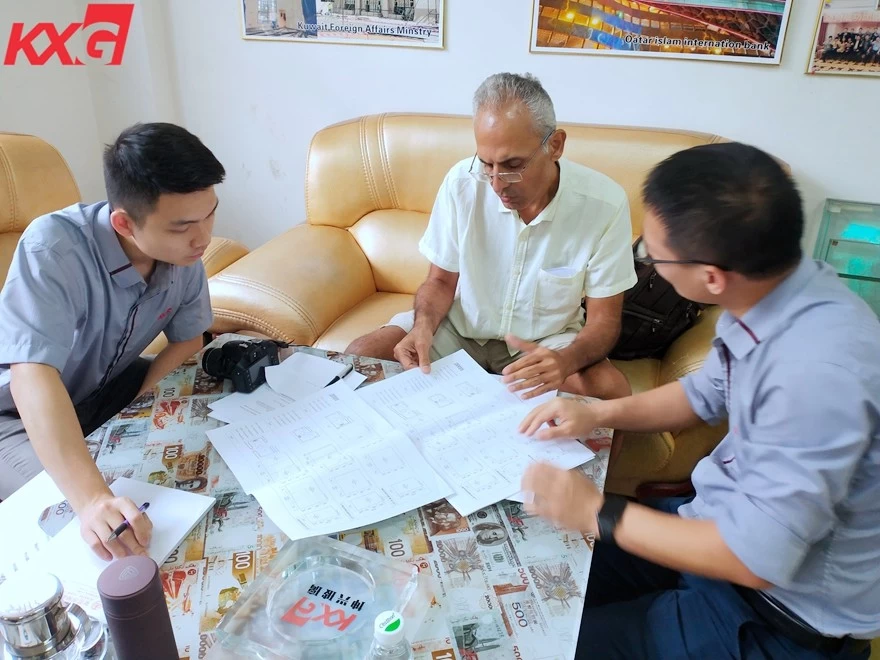 (Mauritius customer and KXG Sales manager Aaron discussing drawing at KXG office)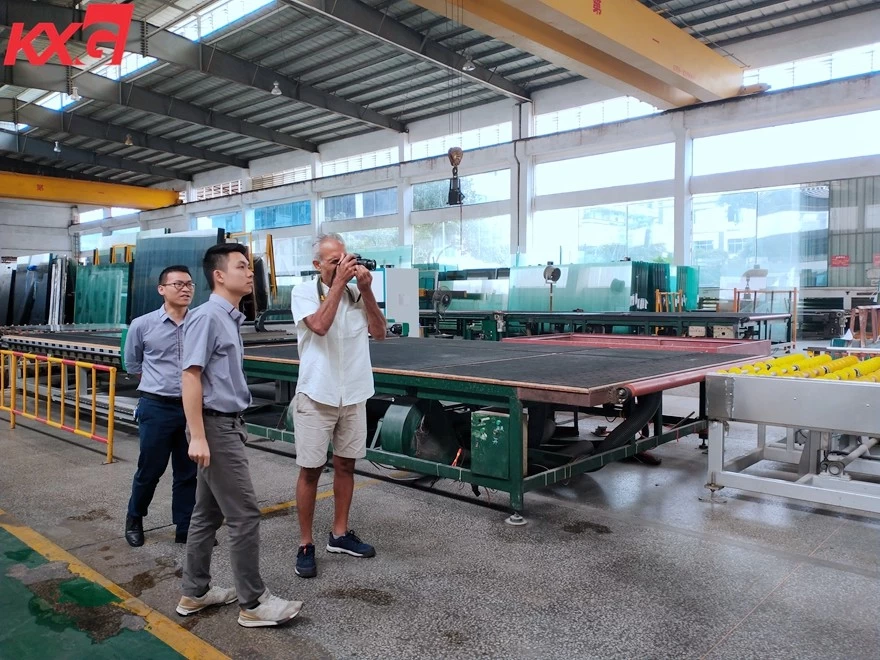 (Mauritius customer visiting Kunxing glass factory and taking photo of glass cutting to size and glass edge grinding)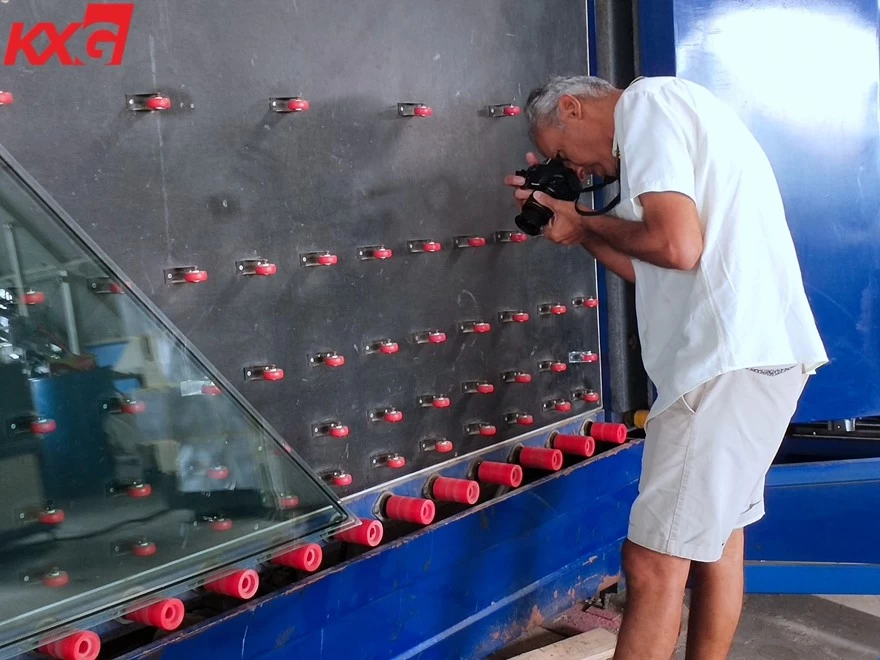 (Mauritius customer visiting KXG insulated glass processing workshop and taking photos)
Thenwe brought him to our workshop to introduce him how we processing temperedglass and insulated glass and insulated glass by different kinds of float glasslike ultra clear glass, normal clear glass and tell him the difference betweenclear float glass and low iron glass.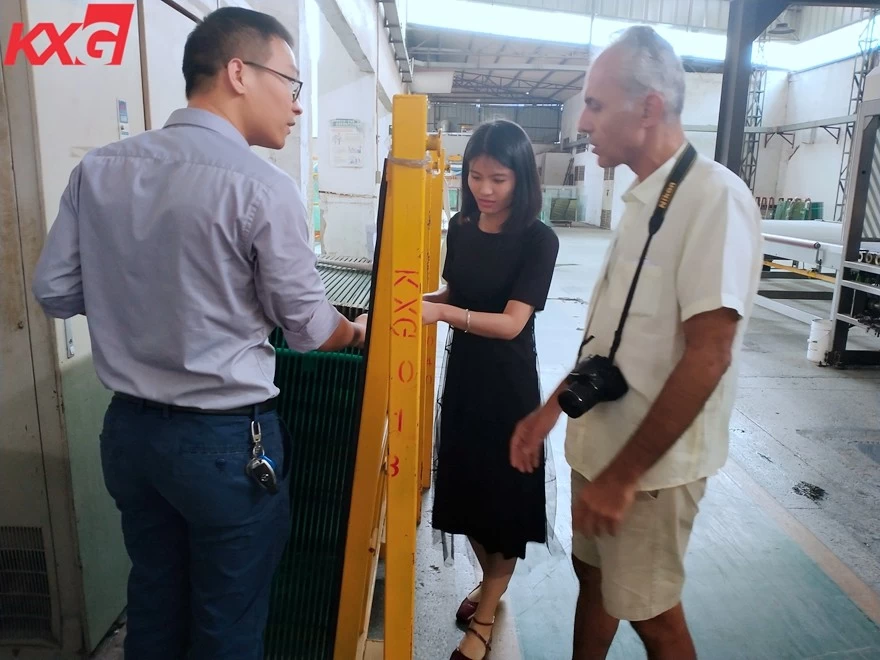 (Mauritius customer visiting KXG workshop & We showed him polished edge tempered glass)
Weintroduced him all glass processing details and how we made glass with ourheat. He is very happy and eager to do business with a big professionalbuilding glass factory in the near future after visited our factory.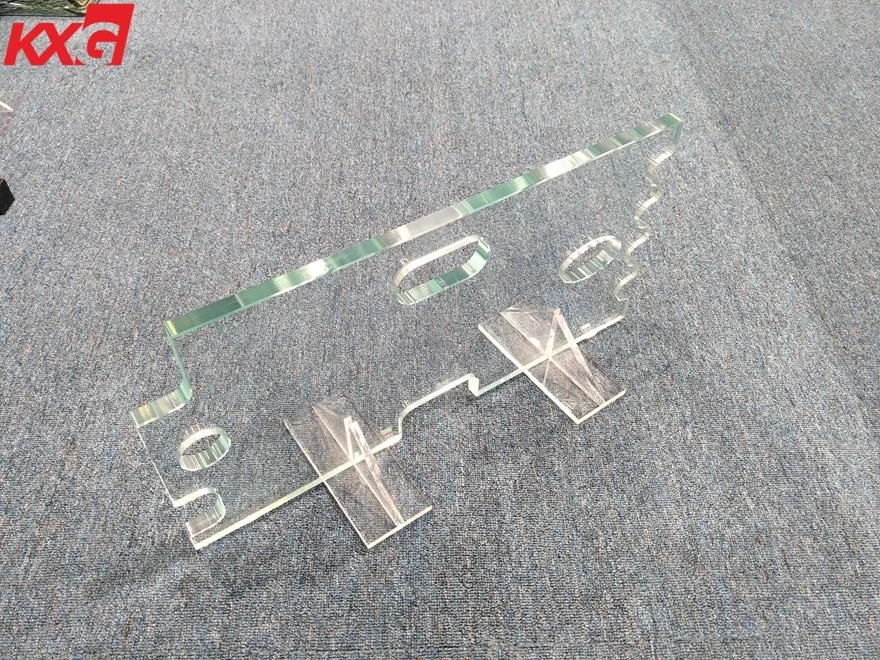 (19mm ultra clear tempered glass with polished edge by CNC)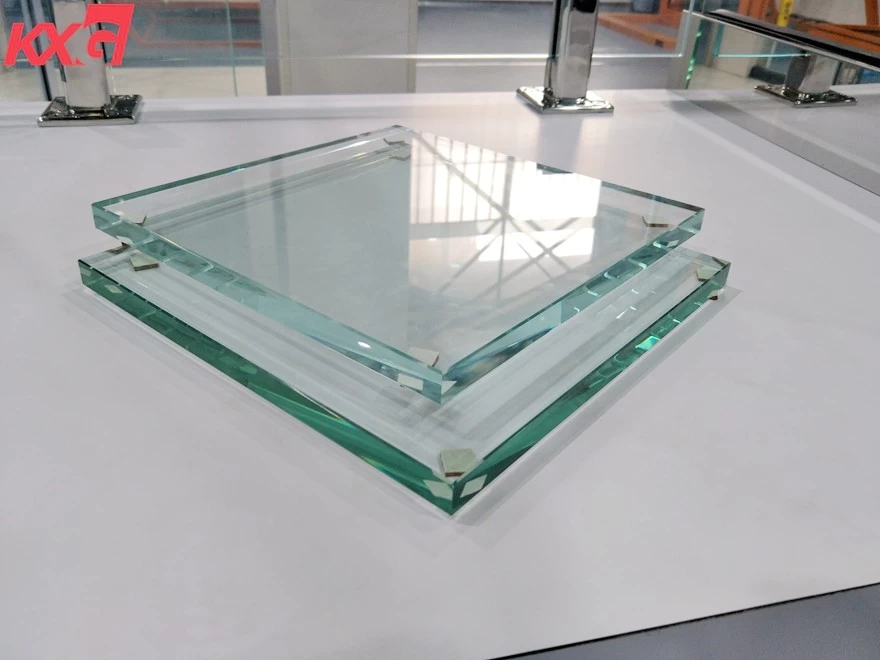 (19mm normal clear glass VS ultra clear glass)


Afterfinished watching our workshop we brought him to our showroom and showed himour new product smart glass or somebody called switchable glass and our SGPtempered laminated glass. We introduced him advantages of SGP tempered glasswhen glass is broken, the peoples standing on glass are safe, this glass is themost popular for Australian market tempered glass balustrade and some glassbridge project we are doing now.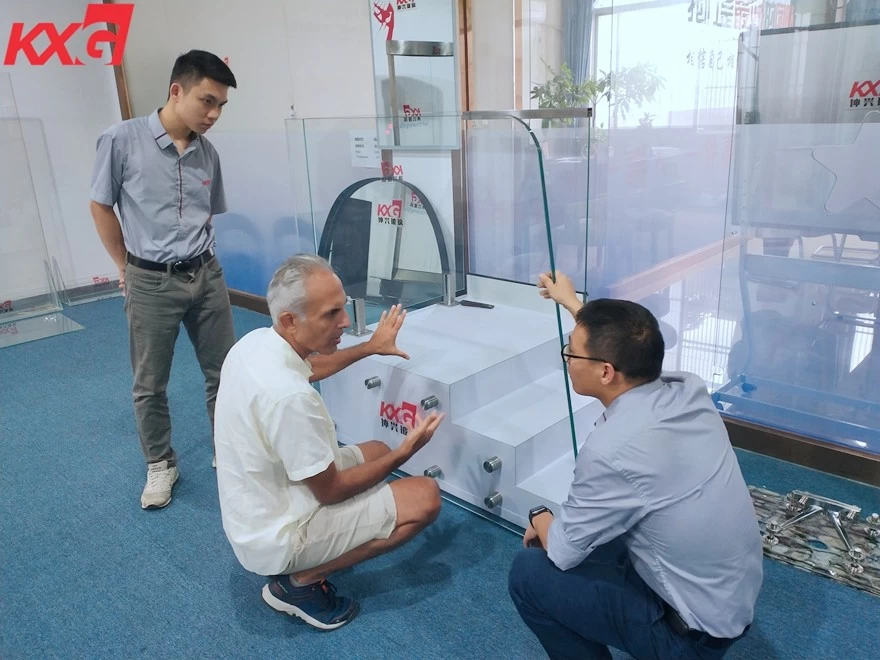 (Mauritius customer visiting kunxing glass showroom and interesting in 19mm tempered glass for balustrade)
FinallyHe also shared his idea about this project and wish we can provide him all whathe wants. Because we are very professional on glass processing and glassinstallation. After finished visiting we took him back to train station back toGuangzhou.