Middle East client visiting KXG looking for building tempered glass laminated glass and smart glass
Aaron
Original
2019-04-18 18:13:16
2019 April 17th Wednesday, twoIndian customers from Middle East visited KXG Kunxing building glass processingfactory. They found our company from Alibaba.com and contacted with us by emailfor visiting when they came to China for 125TH China import andexport Canton Fair.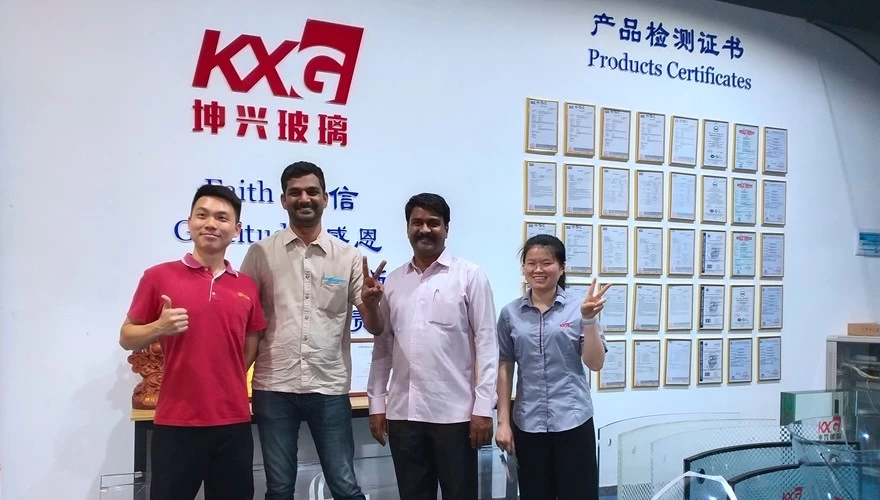 KXG Kunxing Glass company is one of themost professional building glass processing factory since 2004 located inDongguan City Guangdong Province China. We can produce clear and printing temperedglass for shopping mall glass balustrade, residential or hotel tempered glass showerdoor, tempered glass display storefront, tempered glass kitchen splash back;also we can produce tempered laminated glass for glass railings & glassfence, glass partitions;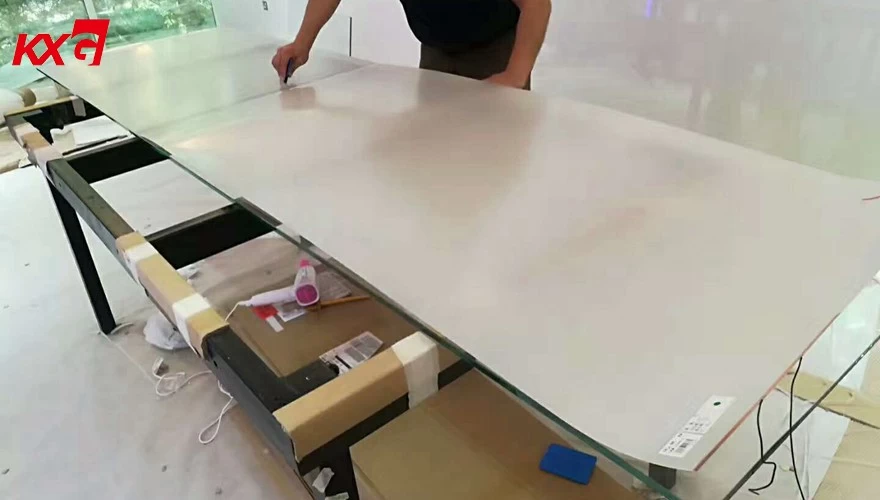 Recently smart glass is very popular forshower door and meeting room. KXG have two types of smart glass. One type is PDLCfilm laminating between two glasses and another type is adhesive PDLC filmsticking on glass surface directly.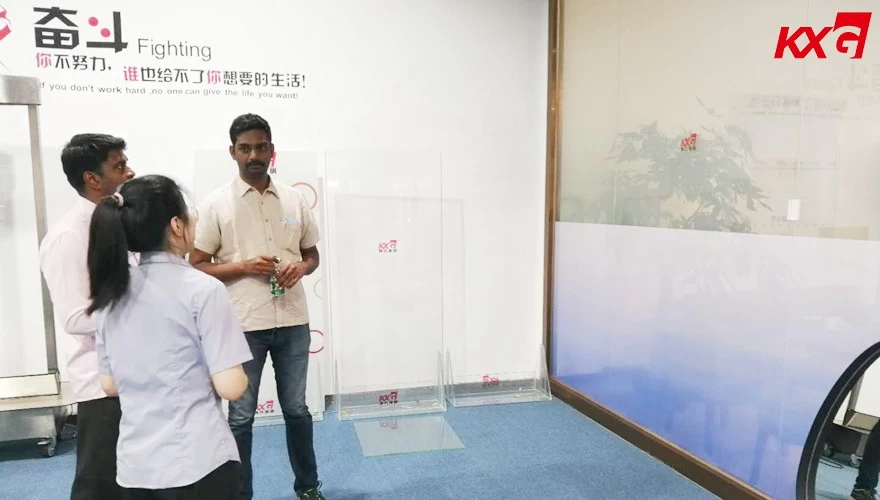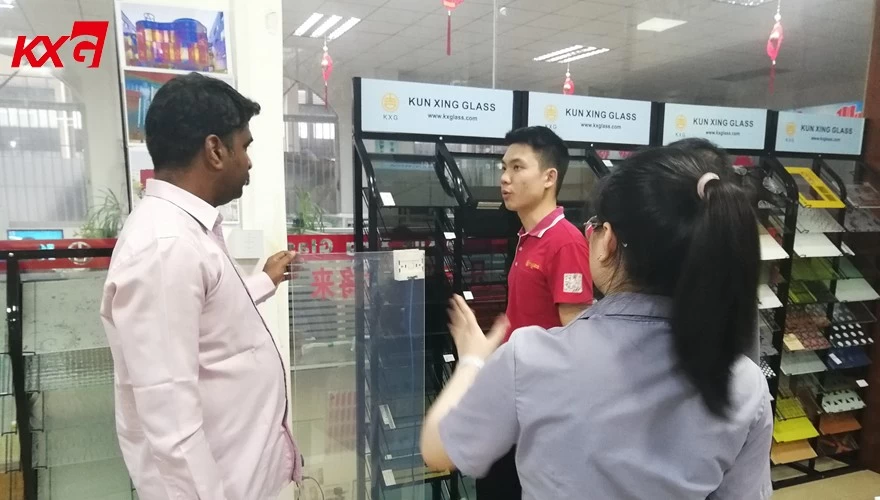 After viewed our smart glass productionline and KXG show room, we introduced them more about our oversea projects at MiddleEast Dubai Safari Mall glass roof canopy project and Dubai Mushrif Mall glass skylightsproject, Qatar Doha Rail project, Saudi Arabia Shangri-la hotel projects in2019 & 2018.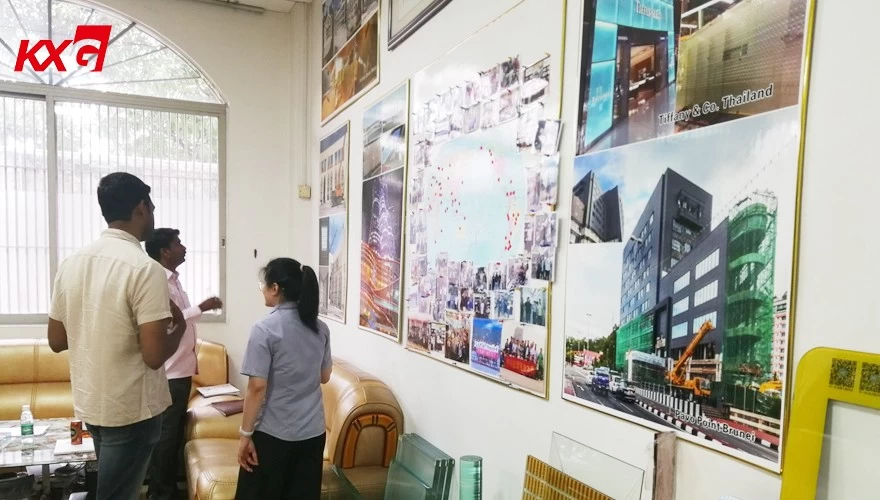 They are very happy when for our productionworkshop because our workshop every processing area is very clean and allglasses were put in order. KXG company passed ISO 9001:2015 QUALITY MANAGEMENTSYSTEM CERTIFICATE. All our glass products are qualified by Australian qualitystandard AS/NZS 2008 and European quality standard CE EN 12150.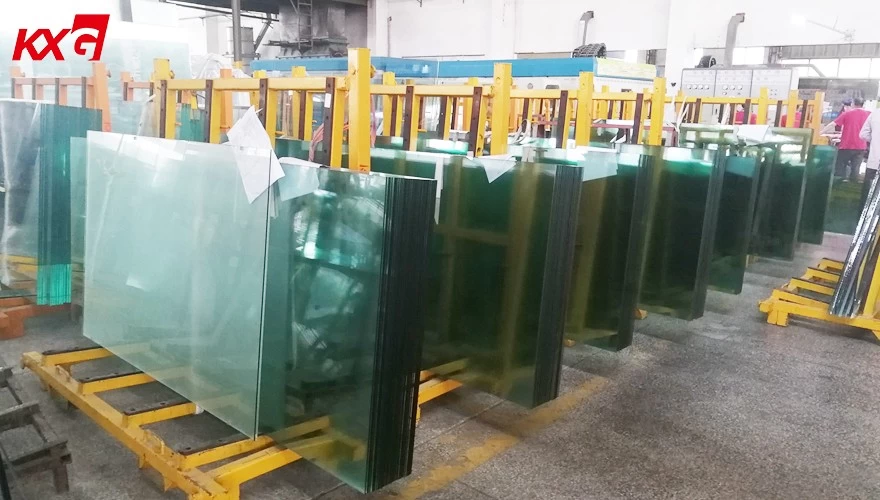 Since2004 we began to export glass abroad, we have a lot of packaging experience tomake sure glass arrival safely. Below is the packaging solution for curved temperedglass and flat tempered glass together. This is very hard but we successfullysolved this problem for our Australian client.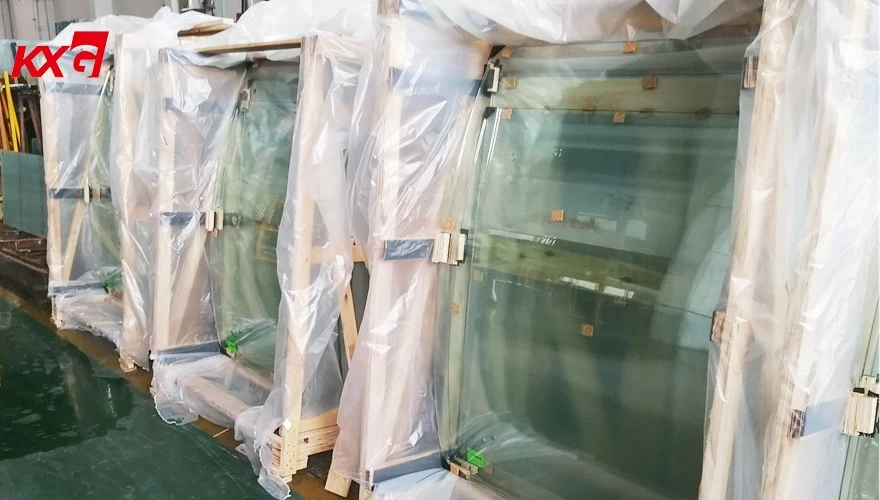 Finally they ended visiting KXG factoryafter watching workshop and discussing all glass details prices, delivery timeand quality guarantee and payment terms. Expecting Kunxing glass company'sproducts exported to more and more countries and happy long term cooperation.Thank you!