Australian glass railing buyers visit KXG
DONGGUAN KUNXING GLASS CO LTD
Original
2019-04-30 10:55:46
At noon on April 29, 2019, there was no preparation, and a message suddenly popped up from the message box. At two o'clock in the afternoon, Australian glass railing buyer Antonio came to KXG's company.
Antonio came to the company with a very clear purchase intention. Currently, the Australian government has legislated to regulate the requirements of various architectural glass. There are very strict standards for glass doors, windows, curtain walls, railings, etc.
According to the Antonio standard, not only the Australian certificate is required, but also a special third-party agency will inspected before shipped, and the quality of each piece of glass is strictly controlled.
Australian customers are very familiar with the China glass industry. When asked about the first question in the workshop, what is the raw material glass used?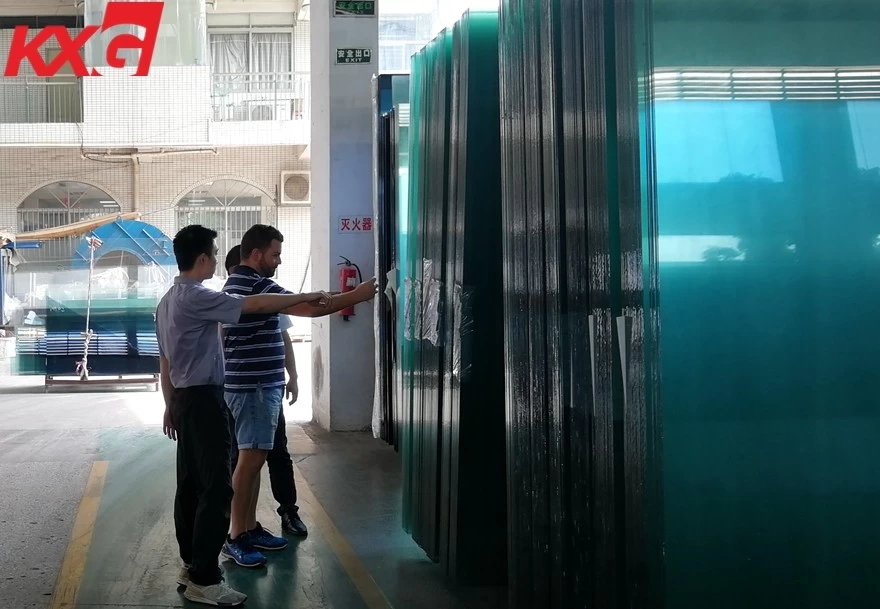 The customer was brought to the label of the raw material and was told that it was XYG's Grand A glass.

After leading Antonio to the automatic cutting line and the laminated work room, he gained a deeper understanding of our production process. Kunxing Glass can produce many different types of laminated glass such as EVA, PVB, SGP, PET, fabric, etc., with a maximum area of ​​3000mm*13000mm.

Discussion on tempered glass and packaging methods
Kunxing Glass uses composite wood that meets international import and export standards for packaging. Each piece of glass is treated with appropriate spacing and safety angles to ensure that each batch of glass is delivered safely during transport.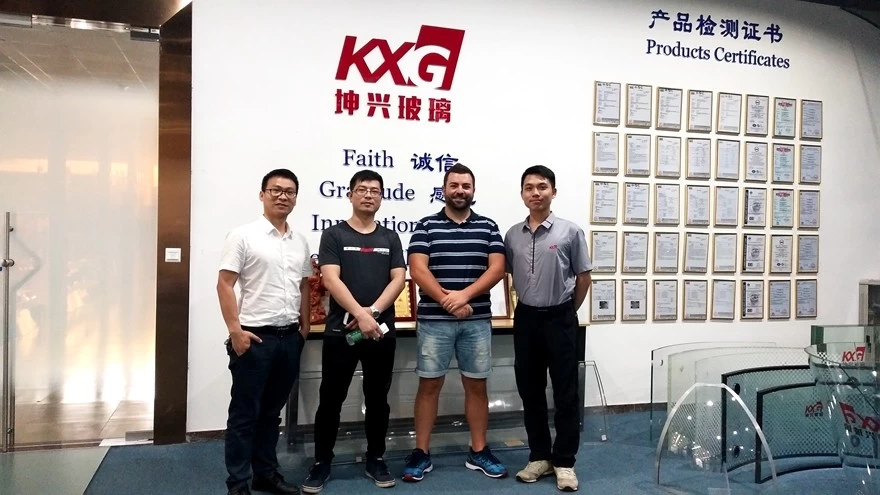 After dozens of minutes of discussion and exchange, Australian customers were very satisfied with KXG and had a more detailed glass discussion and confirmation that evening.