Beautiful and elegant glass handrail stairs
DONGGUAN KUNXING GLASS CO LTD
KXG
2022-06-11 12:01:54
Glass is one of the commonly used materials in staircase decoration, especially suitable for modern style decoration space. It not only makes the home space have a good fashionable life atmosphere, but also the visual effect looks beautiful and high-end. Glass can not only be used alone, but also can be used in combination with wood, metal and other materials to bring more visual impact home decoration effect.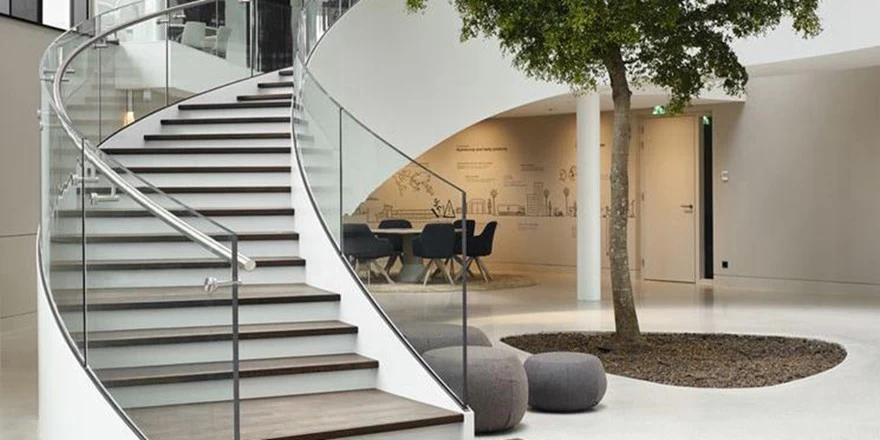 Directly using glass as stair handrail can make the space look more transparent. The glass is exposed will need to be chamfered and polished. The fixing method of the bottom of the glass is also very important to ensure the safety during use.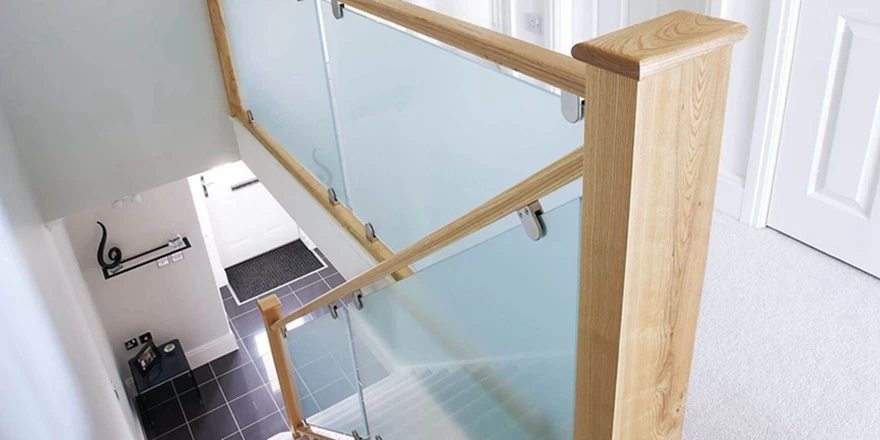 For no other material above the combination of glass stair handrail, some poor eyesight and fear of heights may not be suitable for friends. Consider using wood or metal materials to match, such as original wood color, black, etc., so that the handrail to see more clearly and avoid walking on it to produce a dizzy feeling.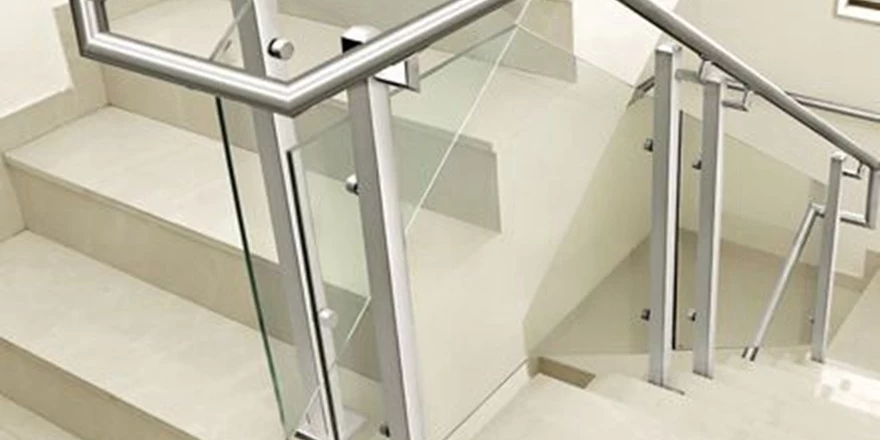 When using metal material to match the glass handrail, you can paint colored paint on the metal surface, and the color of the paint needs to match the overall decoration style. In order to ensure the safety of future use, the relevant standards must be strictly implemented when installing the glass handrail, and it is best to carry out relevant tests after the installation is completed.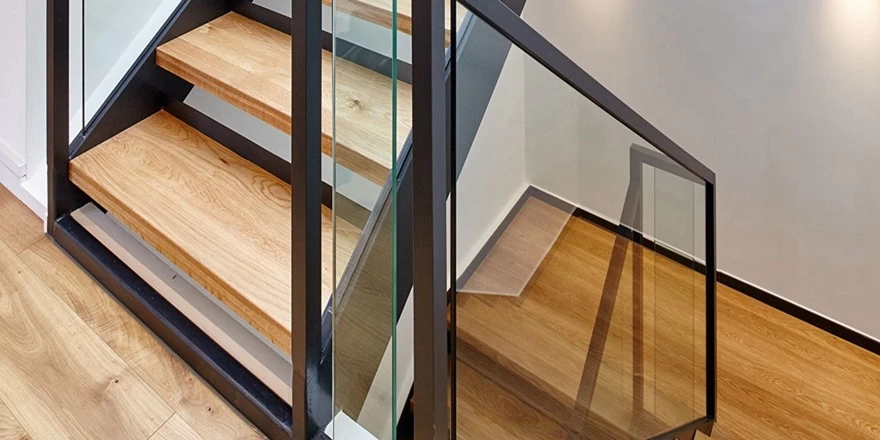 Installing black wood handrails above the glass will make the hand feel more comfortable and look more eye-catching. For friends with poor eyesight, such a staircase effect is more practical.