Fan shaped glass school-The Heights
DONGGUAN KUNXING GLASS CO LTD
Internet
2020-06-30 19:44:36
Bjarke Ingels Group (BIG) designed The Heights public school in Virginia, outside Washington, DC, which is a fan-shaped glass school.
The Heights public school uses a large number of insulated glass curtain walls. The front of the building is full of glass windows and glass doors, so that the students in the school can enjoy the surrounding scenery and relax their nervous mood in their spare time.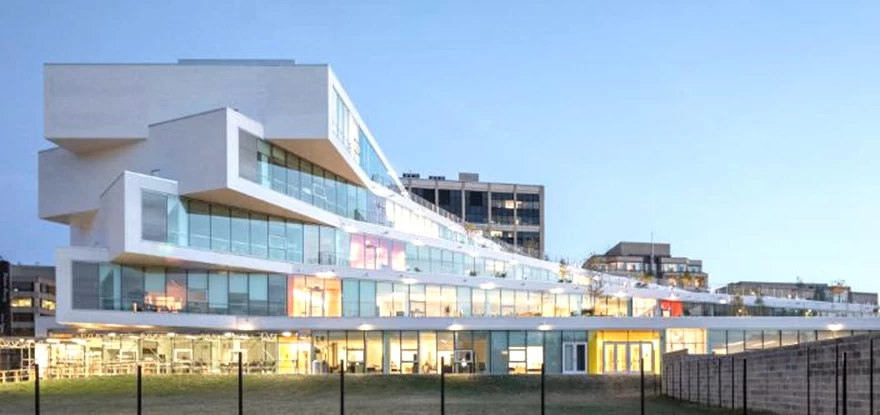 Pictures from the Internet
A large number of glass partitions and glass doors and windows inside the school echo the external glass windows and create a view for other spaces in the building.
Ingus once said"Glass walls open up views between the different activities, making it a three-dimensional composition of all aspects of learning and living in the school."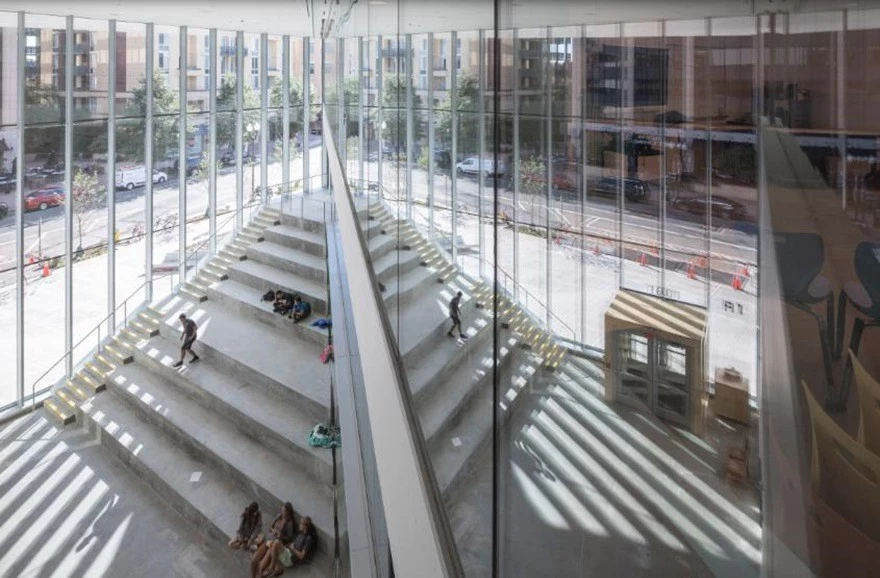 Pictures from the Internet
As a symbol of modern architecture, glass has many functions. For example: insulated glass can be used as a glass curtain wall to replace the traditional cement wall and reduce the weight of high-rise buildings. In addition, the glass curtain wall can be thermally insulated and has a good energy saving effect.
Laminated glass can effectively block 99% of ultraviolet rays and protect indoor furniture. And when the laminated glass is broken, the glass will stick to the PVB film, will not fall and hurt people, and has high safety performance. Very suitable for use in public areas, as a glass fence, glass partition.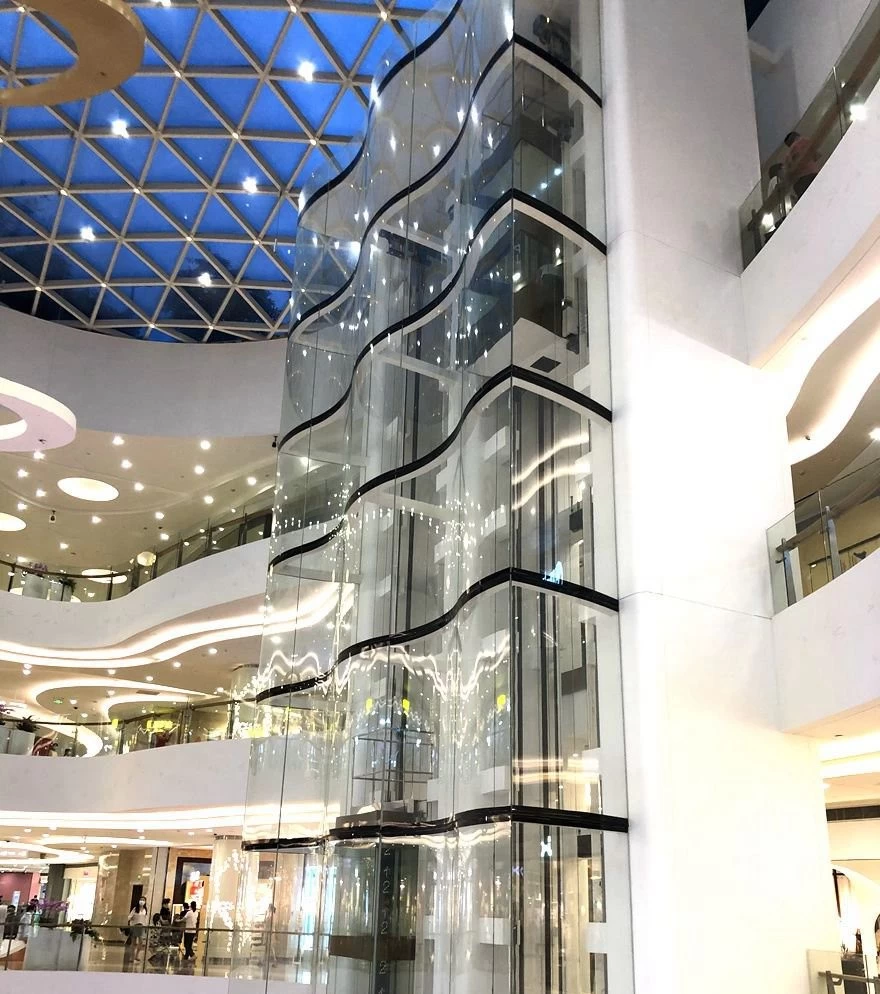 Of course, there are many different combinations of glass. If you want to know more about glass, please consult us. KXG is a professional building glass factory in China. Our main product are tempered glass, laminated glass, insulated glass, silkscreen printing glass and so on. We also accept custom glass products.