Global Architecture Award 2020--Glass Curtain Wall Architecture
DONGGUAN KUNXING GLASS CO LTD
Original
2020-04-10 15:59:32
Today, KXG will introduce you to two of the 15 iconic buildings selected by ArchDaily in 2020. These buildings best represent current and future trends. Is the winner of the 2020 Global Architecture Awards.
The two buildings used glass curtain walls to the maximum extent. The advantages of the glass curtain wall are maximized.
01. Court Simonne Mathieu
This Paris tennis court is more than just a tennis court. A circular greenhouse is built around the stadium with glass curtain walls.

The double glazing glass used in the glass curtain wall has a variety of matching methods. Different thicknesses of coated double glazing glass, low-e double glazing glass, and colored double glazing glass have different transmittances for sunlight.
Double glazing glass can control the heat insulation effect and light transmittance, allowing plants from four continents to grow in the same greenhouse.

02.

Jewel Changi Airport
The external shape of the building is an upside-down circular glass curtain wall roof, connecting indoor gardens, leisure attractions, cafes and other facilities.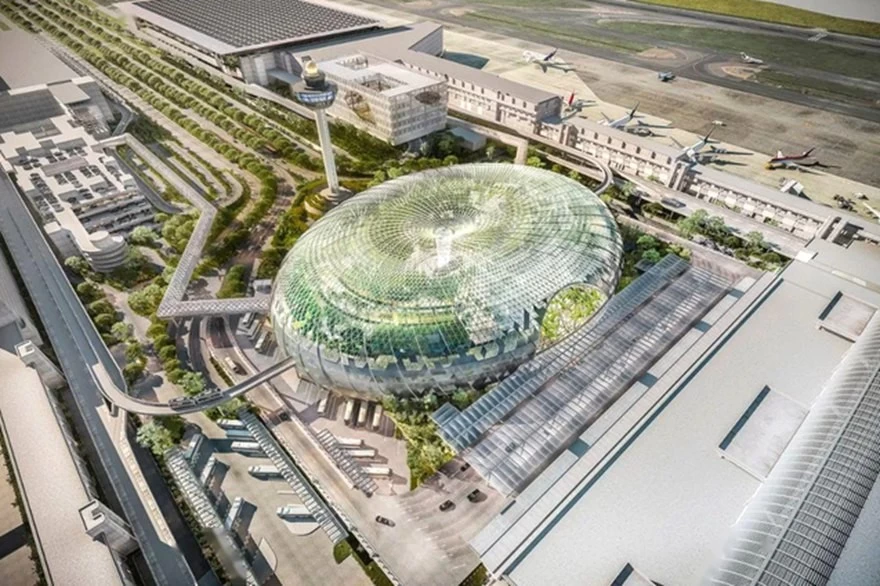 The center of the curtain wall glass roof has the world's highest waterfall pouring down from the dome to the forest valley garden below. The architect perfectly combined the glass curtain wall roof with the indoor plants.

The two buildings have one thing in common: glass is the main building material, and insulated glass curtain walls are used to build indoor gardens. It is both a building and a great work that combines nature and modern architecture perfectly.

If you want to know more detail about glass curtain wall, please contact us. KXG is a professional building glass factory in China.