KXG exports toughened laminated glass to Dubai
DONGGUAN KUNXING GLASS CO LTD
Original
2020-09-11 16:23:47
On September 6th 2020, Kunxing building glass factory loaded the goods (customized toughened laminated glass) into containers for customers and shipped them to Dubai.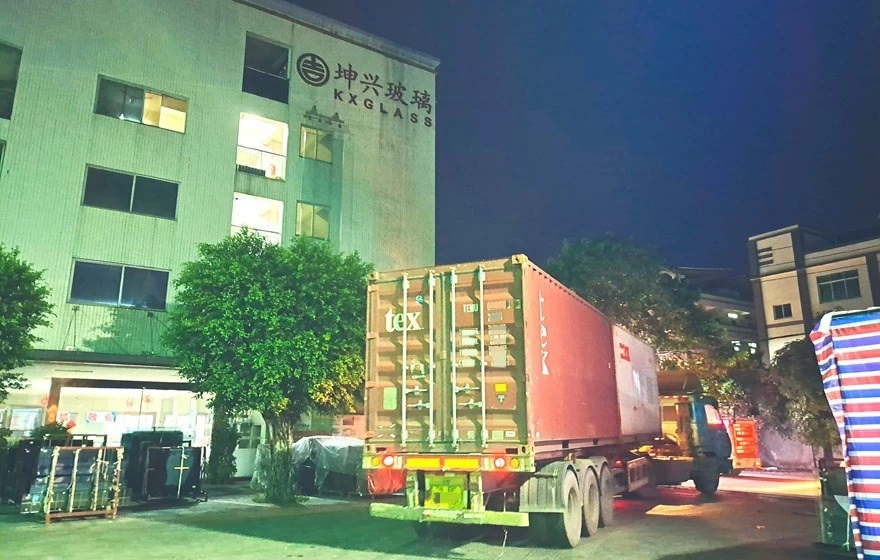 The quantity of this batch of goods(toughened laminated glass) is so large that it takes two containers to complete it. Glass is fragile, and the placement and fixing of glass in the container are very important. KXG has professional container loading masters who can ensure the safety of glass during transportation.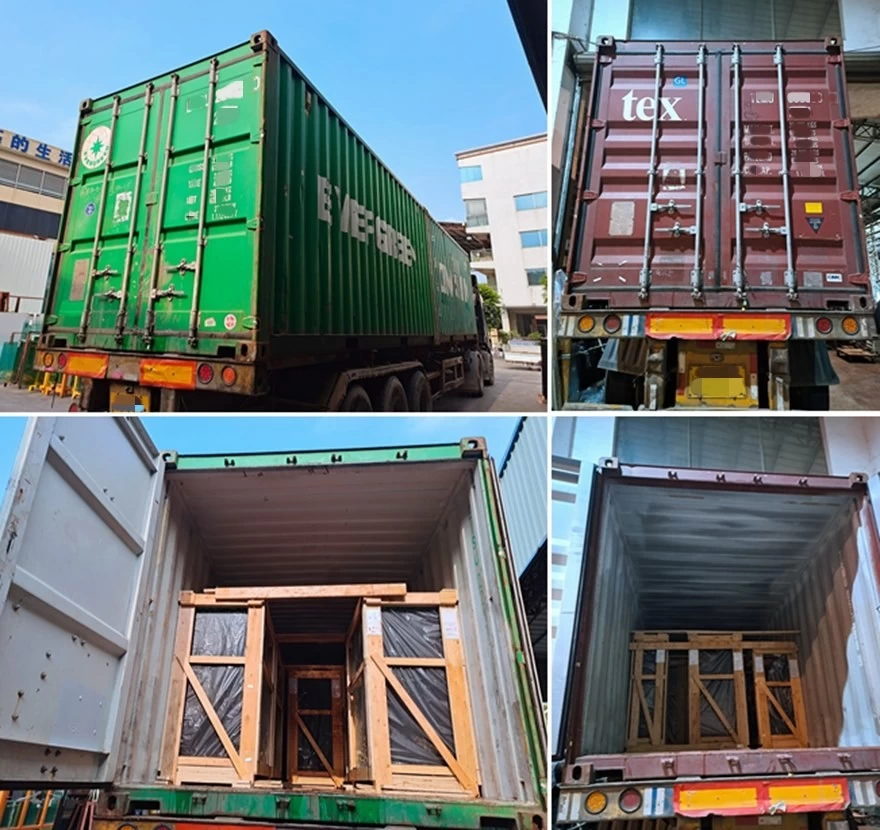 The UAE is the main exporter of KXG. Dubai is the most populous city in the UAE and the city where we export most frequently. KXG has done many projects in Dubai, such as: Plot 18 Dubai Business Bay, Dubai Mushrif Mall glass skylight, Dubai Safari Shopping Mall Glass Skylight Project, Dubai Villa Glass Balustrade Project, Dubai Jumeira Beach Villa Glass Facade Project, Dubai Jumeira Beach Villa Glass Floor Project, etc. If you happen to have a KXG project near you, welcome to observe and test the quality of our glass.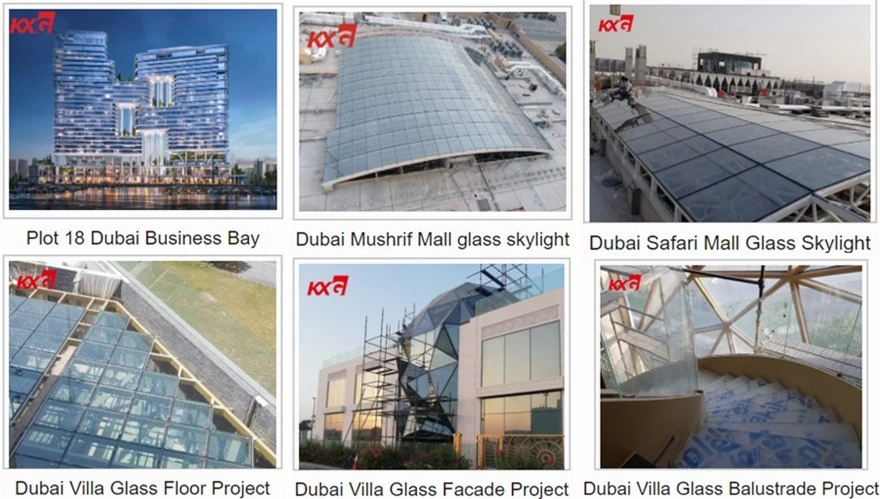 KXG is a professional building glass company, Our main product are toughened glass, toughened glass heat soak treatment, curved toughened glass, laminated glass, insulated glass, silk screen printing glass and so on. We also accept custom glass products.
KXG glass mainly are used for residential and commercial building project like glass balustrade, glass doors, glass windows, glass partitions, railings, curtain walls, showers and stairs etc. If you are interested in our products, please contact us.