KXG unique new product--Low iron ultra clear anti-slip glass stair treads
DONGGUAN KUNXING GLASS CO LTD
Original
2020-09-03 16:59:29
Anti-slip glass is mostly used for walkable structures, such as glass floors, glass stairs footboards, etc., and has the characteristics of lightness and elegance. It is especially used in small halls, such as lounges, to increase the sense of space.
Recently, KXG customized a anti-slip glass stair tread for customers with low iron ultra clear anti-slip glass. The glass stair treads made of ultra clear glass as the substrate are more transparent and have better visual effects.

For the anti-slip glass substrate, we can choose clear glass or ultra-clear glass, and the anti-slip pattern on the glass surface can also be customized. KXG (Kunxing Building Glass Factory) can customize anti-slip glass of various sizes and patterns. You come up with ideas, we will realize your ideas for you.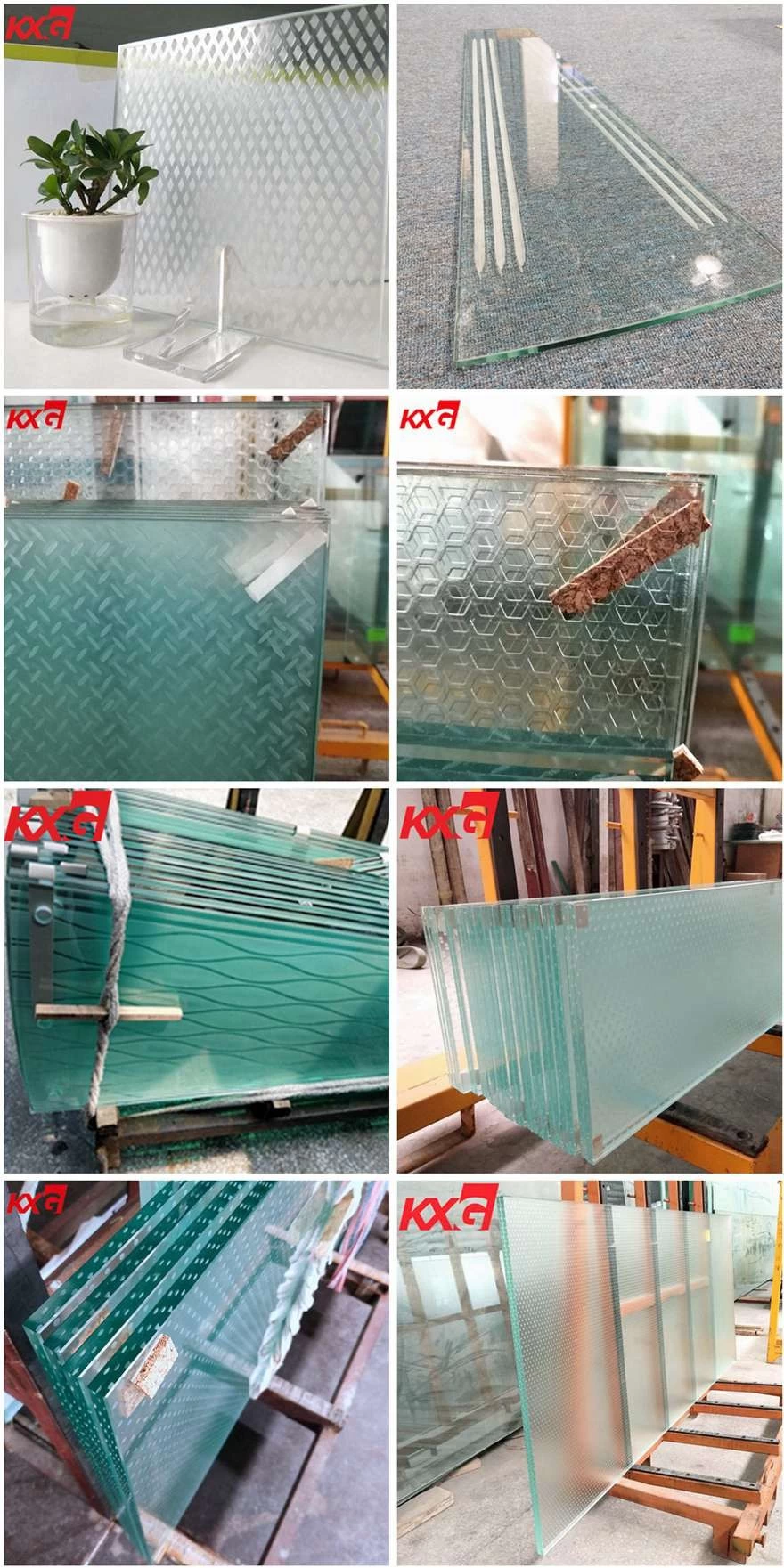 KXG-Kunxing Building Glass is a reputable glass deep-processing corporation in China. We are at the forefront of Chinese glass product processing industry in items of research and development of glass products processing, manufacture, marketing and service. Our main product are tempered glass, laminated glass, insulated glass, hot-bent glass, silk screen printing glass, self-cleaning glass and so on. We also accept custom glass.