Modern glass design trends for 2023
DONGGUAN KUNXING GLASS CO LTD
KXG
2023-04-07 10:20:52
Glass is one of the most sustainable building materials and offers many advantages, including energy efficiency and natural lighting.
The glass industry continues to evolve to keep up with architectural design trends (and vice versa!), thus enabling companies to invest in aesthetic property design.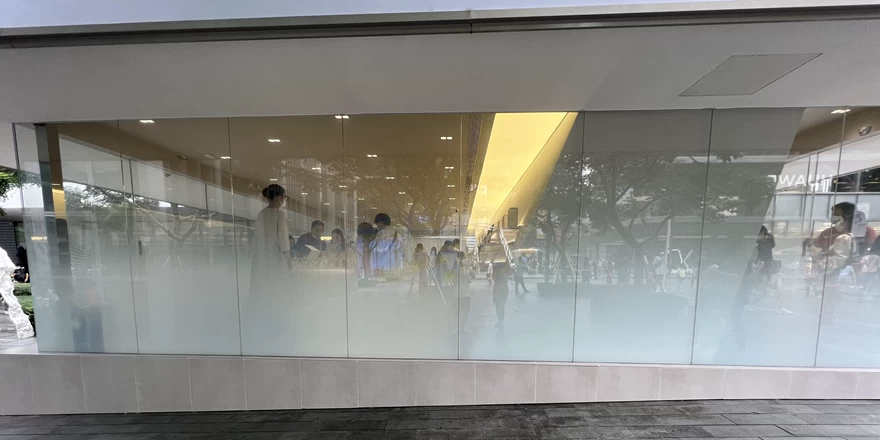 From the safety benefits of anti-slip glass to the myriad applications of smart glass, we've rounded up the most popular glass trends for 2023 based on our monthly searches!
Smart Glass
Smart Glass (PDLC) has received approximately 810 monthly searches for "smart glass" over the past 12 months, indicating a strong awareness and attraction to the material.
Also known as smart switchable glass (PDLC), smart glass alters the amount of light transmitted through itself by changing the amount of light transmitted through itself through electrical charges passing through various laminated layers, thereby dramatically changing its appearance.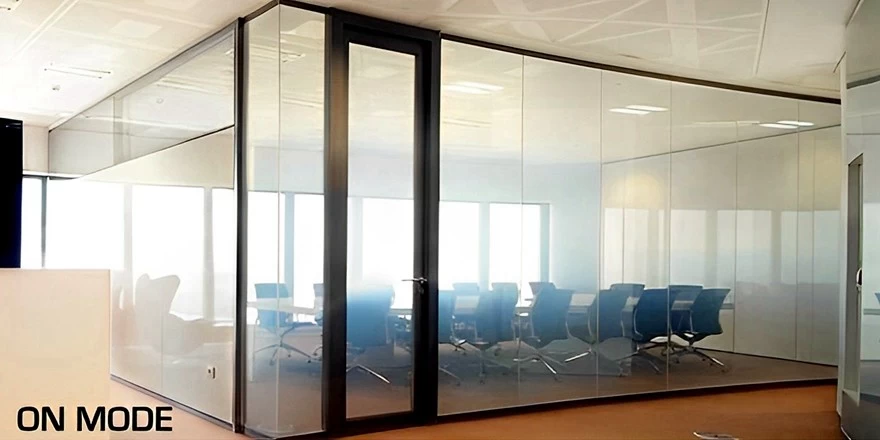 The flexibility of glass provides extra privacy and less light transmission, giving way to numerous commercial applications. Smart glass can create office partitions that provide more privacy during sensitive meetings by blocking outside views. The same idea can be applied to electronic curtains in hotels, adding to the five-star experience by elevating the guest experience.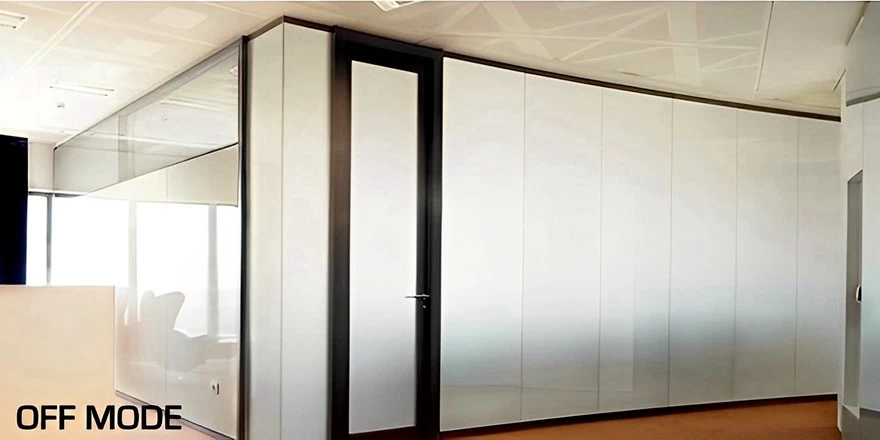 Smart glass can be added to glass panels in storefronts, restaurants and cafes, improving energy efficiency as variable opacity keeps it cool in summer and warm in winter.
Anti-Slip Glass
Approximately 1,000 "glass floor" searches and 260 "walking glass" searches per month indicate the need for a safe, anti-slip glass for flooring.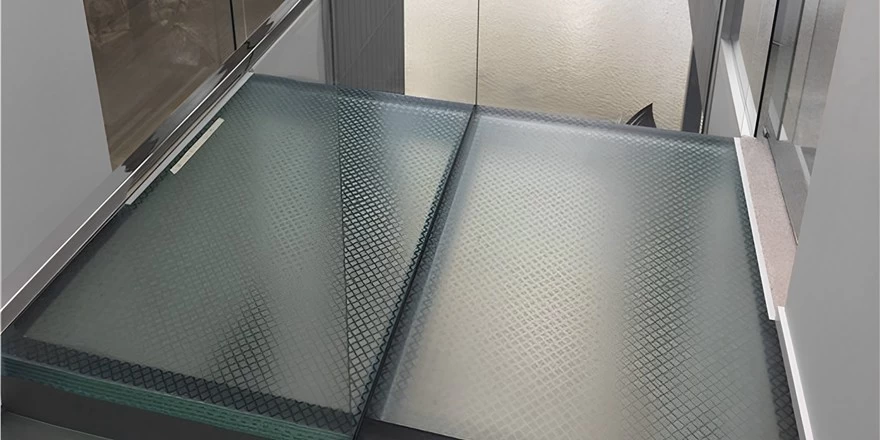 Anti-slip glass is designed with a raised pattern to increase friction with the floor and prevent people from slipping while walking on it. As a safer alternative to untreated glass, safety applications can include glass treads on stairs, ideal for hotels, restaurants or shopping centers to create safe and attractive entrances.
Anti-slip glass can also be applied to glass floor walkways, ideal for large office buildings, tourist attractions, or shopping centers to increase the amount of natural light and create a more aesthetically pleasing architectural design.
Colored Glass
There are 2,900 monthly searches for 'stained glass', indicating a strong interest in bold glass designs. Stained glass is treated to change its color and opacity and provide an attractive architectural option. At KXG, we use colored PVB interlayer or silkscreen printing technology to achieve the desired effect.
Crucially, the glass can be made in any custom color a business requires. This is useful for elevating storefronts and headquarters offices with glass that reflects branding and logos, thereby maintaining the professional feel of the building.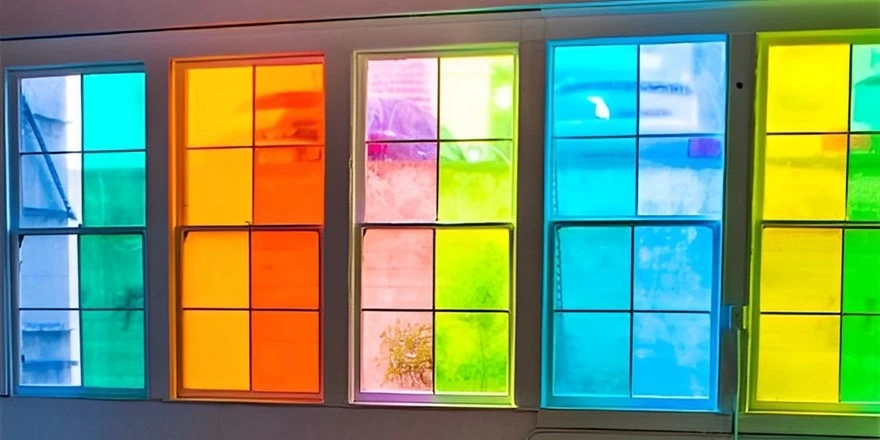 Glass in different colors can also be used for entertainment and landscape lighting in hotel environments and tourist attractions to enhance the beauty of the space, thereby attracting more tourists and increasing sales.
Coated Glass
Coated glass is achieved by simply applying a film to one side of the glass to reduce the amount of light passing through one side, and has many commercial uses. This type of glass has recently grown in popularity, with 18.1 thousand monthly searches for "privacy window film" through December 2022, an increase of 49% compared to December 2021.
The coated glass unit can also regulate the temperature of the building, because it can reflect light and block some heat from entering, keeping the building warm in winter and cool in summer. For enterprises, coated glass is very suitable for office curtain walls, doors and windows. You can also use coated glass in domestic real estate projects to provide privacy for windows, balconies or conservatories, adding significant value to developers.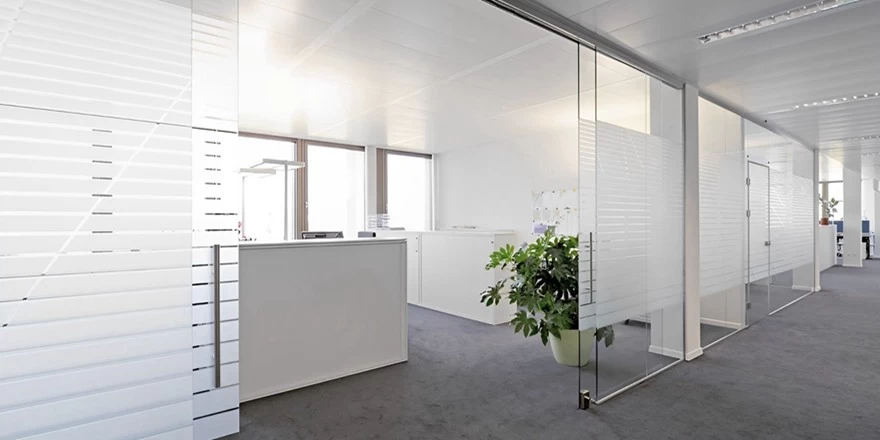 If you are looking for professional glass for your next project, please contact us immediately to discuss your request! KXG can support a range of glass units, including double glazed glass, tempered glass, laminated glass, or curved glass.