Monthly regular meeting of all KXG employees
DONGGUAN KUNXING GLASS CO LTD
Original
2020-06-16 19:34:08
On June 15, 2020, all employees of the Kunxing Building Glass Factory gathered in the square for the monthly meeting.
All employees lined up neatly in the square, carefully listened to the leadership, and told us what we need to pay attention to during normal work and order production.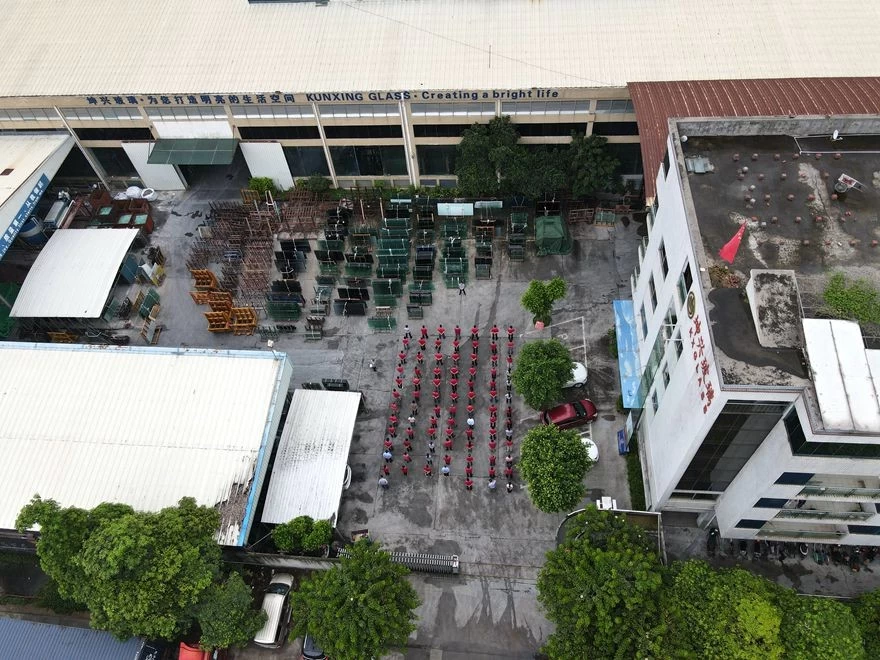 In addition to summarizing work at the conference, KXG will also send birthday gifts to employees who have birthdays in the month. Send greetings to colleagues on their birthdays.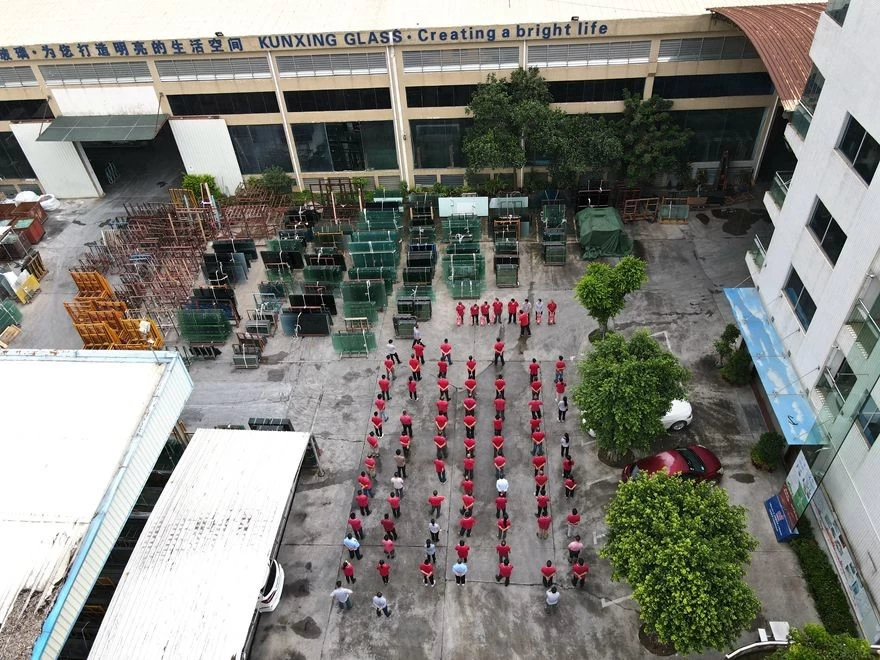 Kunxing building glass factory is a professional glass supplier, Our main product are tempered glass, tempered glass heat soak treatment, curved tempered glass, laminated glass, insulated glass, silk screen printing glass and so on. We also accept custom glass products.
KXG glass mainly are used for residential and commercial building project like glass balustrade, glass doors, glass windows, glass partitions, railings, curtain walls, showers and stairs etc. If you are want to know more, please browse our video: Kunxing glass factory aerial photography.