Dubai's old customers visit KXG again
DONGGUAN KUNXING GLASS CO LTD
Original
2019-09-25 14:33:47
On Tuesday September 24, 2019. Old customers from Dubai visit our factory again to confirm new order details. We showed the customer the exhibition hall of the factory and tested the quality of our factory glass together with the customer.
KXG building glass factory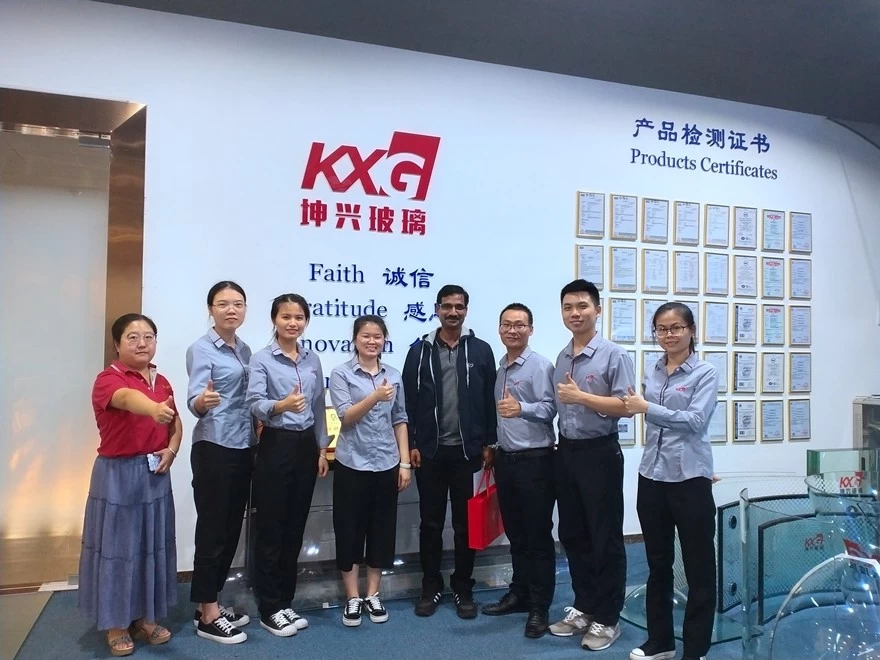 Test heat-shielding performance of insulated glass:In order to see the change of temperature inside and outside the glass, the two sides of the insulated glass are connected with induction devices. When the red light inside the test machine lights up and the internal temperature rises, we can not only observe the test data of the machine on insulated glass, but also touch the external surface of the glass with the hand to feel the heat-shielding performance of insulated glass.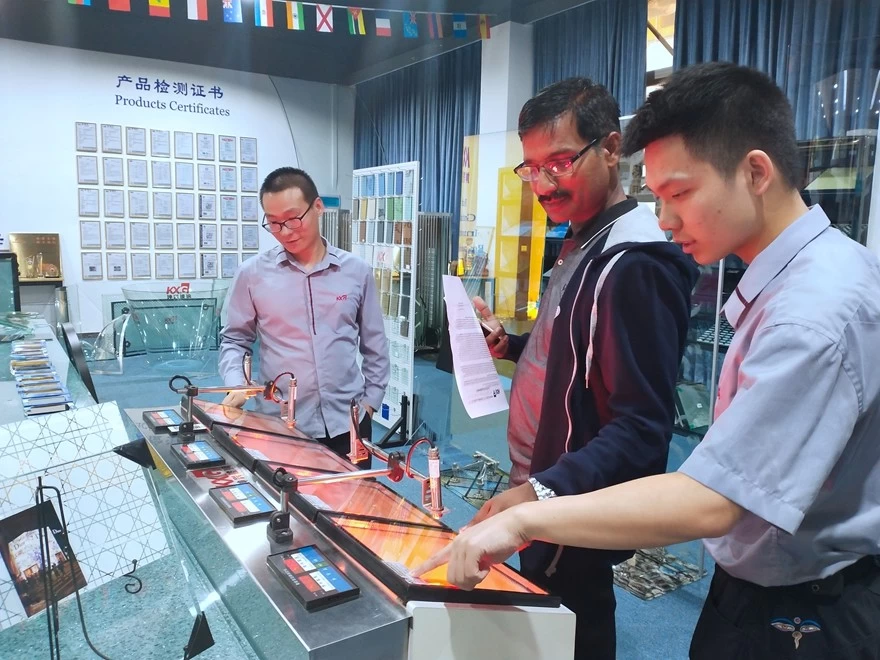 Test the sound insulation effect of insulatrd glass:Inside the machine, there is a very loud music. When we close the hollow glass window, people standing outside can't hear the music inside the machine.When you open the insulated glass window, you can hear very loud music.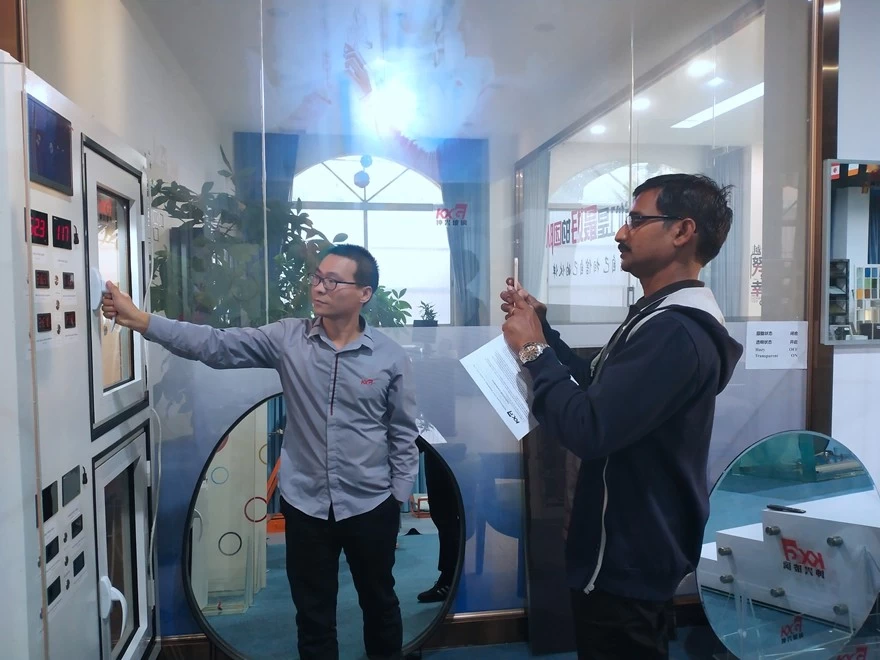 Test the Impact resistance and safety performance of tempered glass: The machine pulls the ball up, then releases the ball and hits the tempered glass. After this series of operations, we check the surface of the tempered glass with the customer.There is no scratch and damage on the surface of the tempered glass after being hit by the ball. So that customers can see the quality of all kinds of glass in our factory.