Spiral-shaped Watch Museum--Musée Atelier Audemars Piguet
DONGGUAN KUNXING GLASS CO LTD
Internet
2020-06-04 18:03:43
Musée Atelier Audemars Piguet Museum is a spiral building in Switzerland for watchmakers to store their timepiece series. This museum building shows us the manufacturing process of watches and clocks through a spiral space.
The walls of Musée Atelier Audemars Piguet are mainly composed of insulated glass curtain walls. These curved glass curtain walls act as load-bearing members. Without pillars or concrete walls, buildings supported only by glass curtain walls can reach such a physical height, which is a double miracle in engineering and design.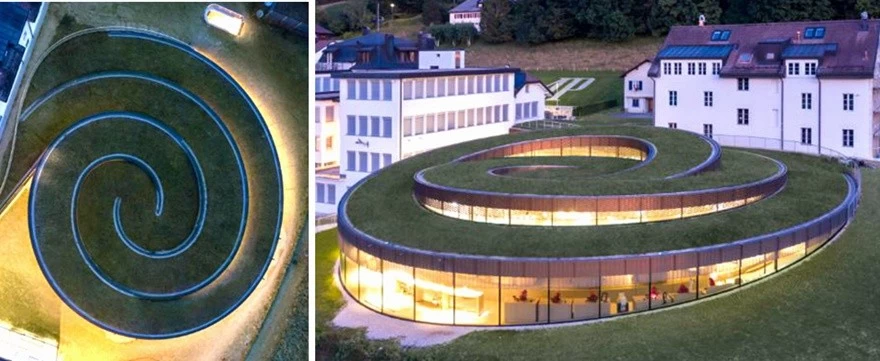 Pictures from the Internet

Architects use clear glass for partitions in the museum, and set up craft display and workshop space, so that visitors can better understand the museum's exhibits.

Pictures from the Internet

Due to the large area of clear insulated glass used throughout the museum, the entire museum looks very bright. The glass curtain wall has the functions of energy saving and thermal insulation. Insulating glass has good sound insulation and can reduce noise by more than 30 dB. The visible light transmission of insulated glass is usually in the range of 70-80%.

KXG is a professional building glass factory. Our main product are tempered glass, laminated glass, insulated glass curtain wall and so on. We also accept custom glass products.
If you want to know more detail about glass, please contact us.