Browse Categories
Subscribe

Get email updates on new products
8mm-12A-8mm clear low-e insulating glass price, hot sale double glazing glass
1. Glass Name: insulated glass,hollow glass,double glazing glass,insulated glass unit,IGU,double glazing unit
2. Glass shape: flat insulated glass, curved insulated glass
3. Aluminum spacer: 6mm,9mm,12mm,16mm
4. Spacer fill: dry air,noble gas like Argon,etc.
5. Glass Thickness: 4mm, 5mm, 6mm, 8mm, 10mm, 12mm, 15mm, 19mm
6. Max Size: 3300*13000mm Max Size: 300*300mm
7. Packing: Plywood crate with steel belt
8. Delivery Time: 7-10 days after receive the deposit
9. Application: Widely used in glass doors windows, glass curtain wall, partition wall, skylight, table top, shower room, etc.
8mm+12A+8mm low-e insulating glass
Insulated glass,or hollowglass,or double glazing glass is made by 8mm clear float glass with 8mm low-e glass separated by an aluminum spacer and sealed together at three dge.The insulating air space is filled with dry air or a noble gas,such as argon or krypton inside to slow the heat exchange and reduce noise levels.The aluminum spacer is filled with silica desiccant pellets to ensure removal of any moisture in the airspace.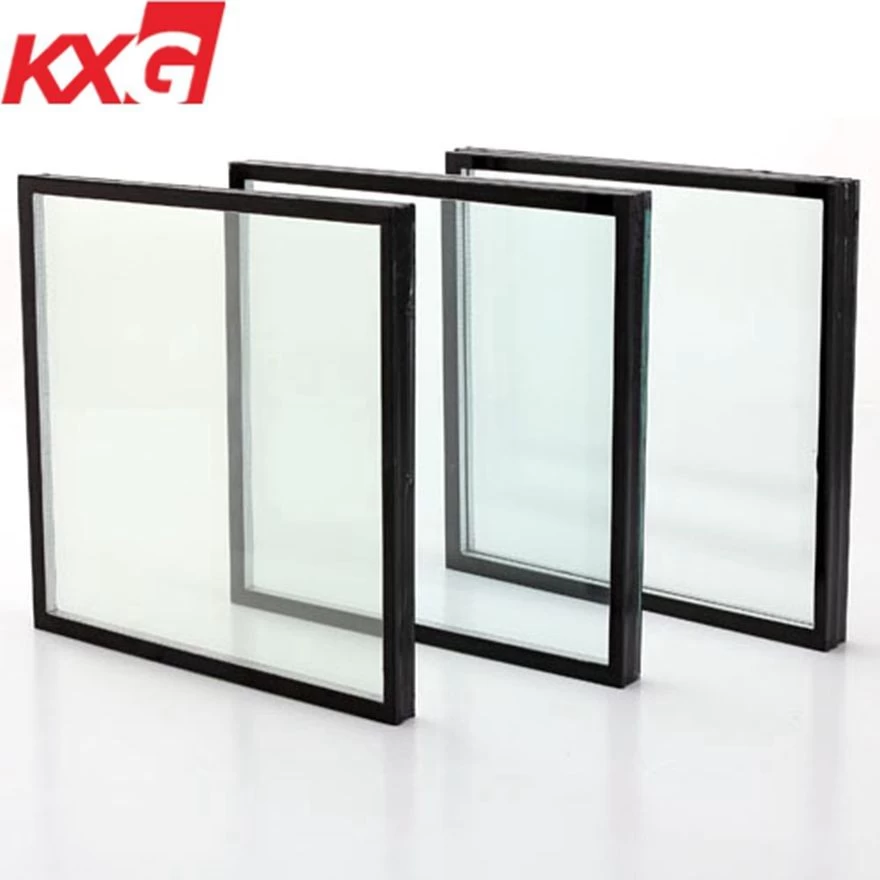 1.Optical properties: A range ofoptical properties are offered such as different visible light transmittancelevels, solar reflectance, absorption rates, and color can customized to meetarchitectural and performance requirements.

2.Heat insulation, reducing energyconsumption: heat conductivity coefficient of the dry gas inside the insulatedglass is low. Therefore, the insulated glass has a good insulation effect whichcan reduce energy consumption effectively.

3.Anti-condensation: Since the dry gaslayer between the glass layers has good insulating value under normalcircumstances, condensation is minimized and prevented.

4.Sound-proofing performance: Noiselevels are reduced to 30 to 40 db.

5.Light weight: With the sameinsulating effect as common materials like brick and concrete walls, insulatedglass can reduce construction loads and simplify the structure of the building.

6.Energy-saving glass: keep homeswarmer in the winter and cooler in the summer,energy saving and environmentalprotection.

7.Create aesthetic scene to building .


Coating double glazing applications
Hotel,hospital,shop mall,police station,outer curtain wall,glass skylight,glass dome,hotel, shopping mall,gymnasium,museum,curtain wall,facade,windows,greenhouse,glass canopy,etc.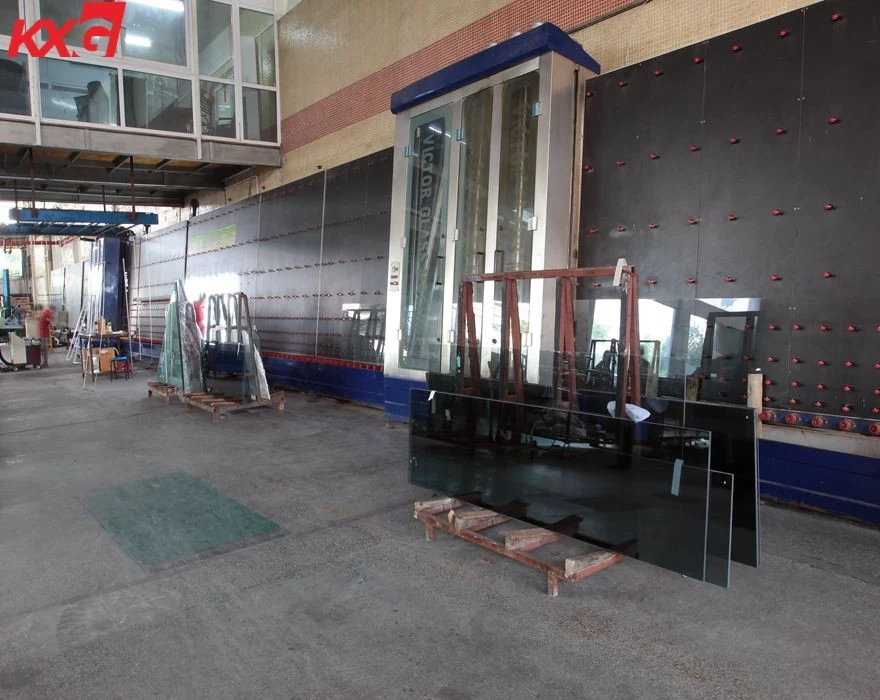 DONGGUAN KUNXING GLASS CO.,LTD
Tel:+86-13662867088
Contact Person:Annie
PDF Show:PDF
Other Products