Browse Categories
Subscribe

Get email updates on new products
China high safety energy saving insulated glass facades supplier
1. Product Name: High safety energy saving insulated glass facades factory supplier
2. Glass Thickness: 4mm, 5mm, 6mm, 8mm, 10mm, 12mm, 15mm, 19mm
3. Glass shape: flat insulated glass, curved insulated glass
4. Application:facade, glass curtain wall, partition wall, glass doors windows, skylight
5. Aluminum spacer: 6mm,9mm,12mm,16mm,18mm,40A
6. Advantage: soundproof, heat resistant, high light transmittance, colorful decoration, etc.
7. Packing: Plywood crate with steel belt, custom carton
8.Glass types:tempered laminated insulating glass, clear toughened insulated glass, color reflective insulated glass, low-e coating insulated glazing,triple insulated glass, etc.
Energy saving insulated glass facades

The construction of facades with insulating glass is becoming more and more popular because it not only meets any special requirements of building owners, such as high light transmission, decoration, sound insulation, heat resistance and the like. It is very easy to install and can be built in less time.





As one of the most professional glass processing plants, we produce different types of custom flat and curved insulating glass for the building facade.
 - Color reflective insulating glass, including in-line reflective hollow glass, colored silver, blue, green, bronze, gray, black, etc., off-line reflective hollow glass custom color, low-emissivity coated insulating glass of different colors
 - Transparent tempered insulating glass 4mm + 6A + 4mm, 5mm + 9A + 5mm, 6mm + 12A + 6mm, 8mm + 16A + 8mm, etc.
 - Safety tempered interlayer insulating glass with different glass components, such as 6mm low-radiation tempered glass + 12A + 13.52mm transparent tempered laminated glass, etc.
 - Customized three-layer insulating glass, such as 6mm transparent tempered glass + 12A + 6mm transparent tempered glass + 12A + 13.52mm blue reflective tempered laminated glass, etc.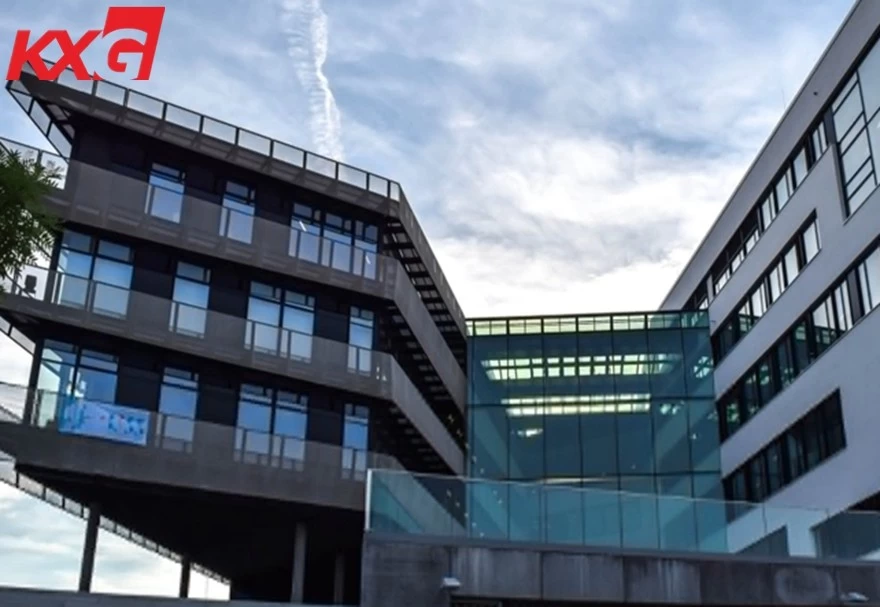 The largest size we can produce is 3000x13000mm. To ensure quality, all of our IGUs are tested differently during production. Such as peel adhesion test, hardness test, frost point test, etc. With high production capacity and strict quality control, we are 100% confident to provide you with the highest quality glass and the most satisfactory service.

By the way, in addition to insulating glass for exterior walls or cladding, we also produce custom tempered laminated glass for exterior wall spider systems or point-fixed glass systems.

Pacakge Insulated facede glass in KXG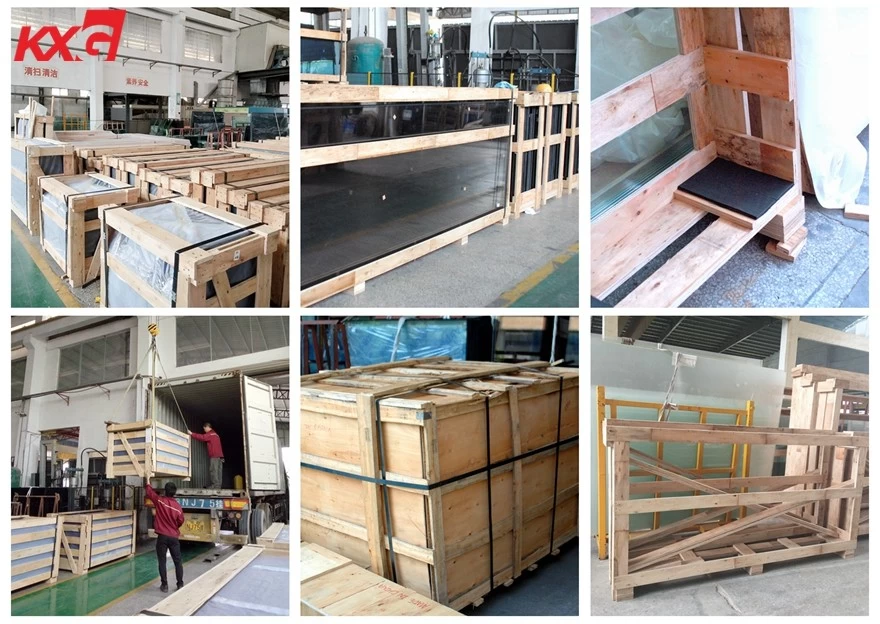 DONGGUAN KUNXING GLASS CO.,LTD
Tel:+86-135000092849
Contact Person:Kevin
PDF Show:PDF
Other Products