Browse Categories
Subscribe

Get email updates on new products
Excellent soundproof heatproof 4mm-12A-4mm clear heat strengthened insulated glass
1. Glass Name: 4mm-12A-4mm clear heat strengthened insulated glass
2. Function: Soundproof and heatproof glass
3. Keep interior warmer in the winter and cooler in the summer
4. Air Spacer: 12A
5. Max Size: 3300*13000mm Max Size: 300*300mm
6. Color: Clear, green, blue, gray, bronze..
7. Packaging: Plywood crate with steel belt
8. Delivery Time: 10-15 days after receive the deposit
9. Application: Widely used in glass doors windows, glass curtain wall, skylight,etc.
4mm+12A+4mm clear insulated glass unit consists of two panels 4mm clear heat strengthened glass combination by an aluminum spacer and sealed together at the edge. The insulating airspace is filled with dry air or a noble gas, such as argon or krypton inside to slow the heat exchange and reduce noise levels. The aluminum spacer is filled with silica desiccant pellets to ensure removal of any moisture in the airspace. The IGU is designed to keep homes warmer in the winter and cooler in the summer.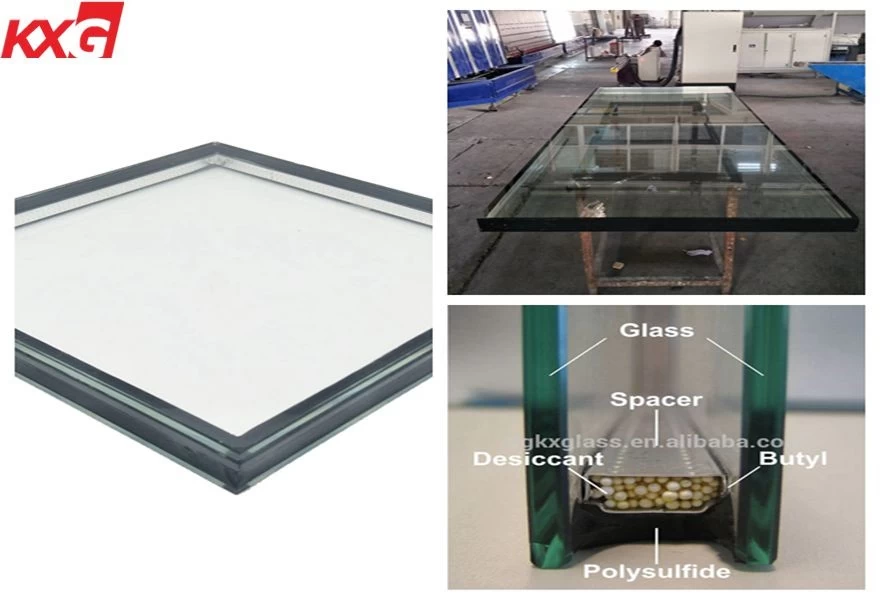 4mm+12A+4mm Clear Heat strengthened Glass Insulation Characteristic
Optical Properties
The 4mm+12A+4mm clear insulated glass systems has very high visible light transmittance, and low visible light reflectance;

Thermal Properties
The U-value is effectively lowered by double glazing units and can be further reduced by filling of inert gases like argon gas;

Acoustical Insulation
Insulated glass has good sound proof function, can reduce noise by more than 30 dB;

Condensation
The dew point of KUNXING GLASS insulating glass is below -65 °C which guarantees no condensation formation under normal applications;

Sealing
Aluminum spacer is automatically curved and formed with the fewest joints and dual seals are applied, which ensures excellent sealing characteristics and long application life-time.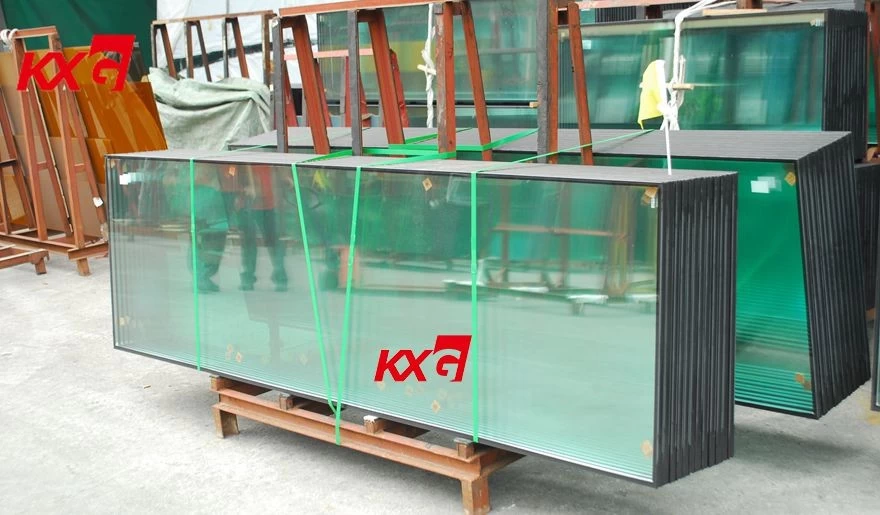 4mm+12A+4mm Clear Flaot Glass Insulation 

Specification
Size: Max: 3300mm*13000mm, Mini: 300mm*300mm
Spacer Fill: Dry Air, noble gas like Argon, etc.

4mm+12A+4mm Clear Insulated Glass 

Application
• Windows and doors;
• Curtain wall;
• skylight;
• Many others.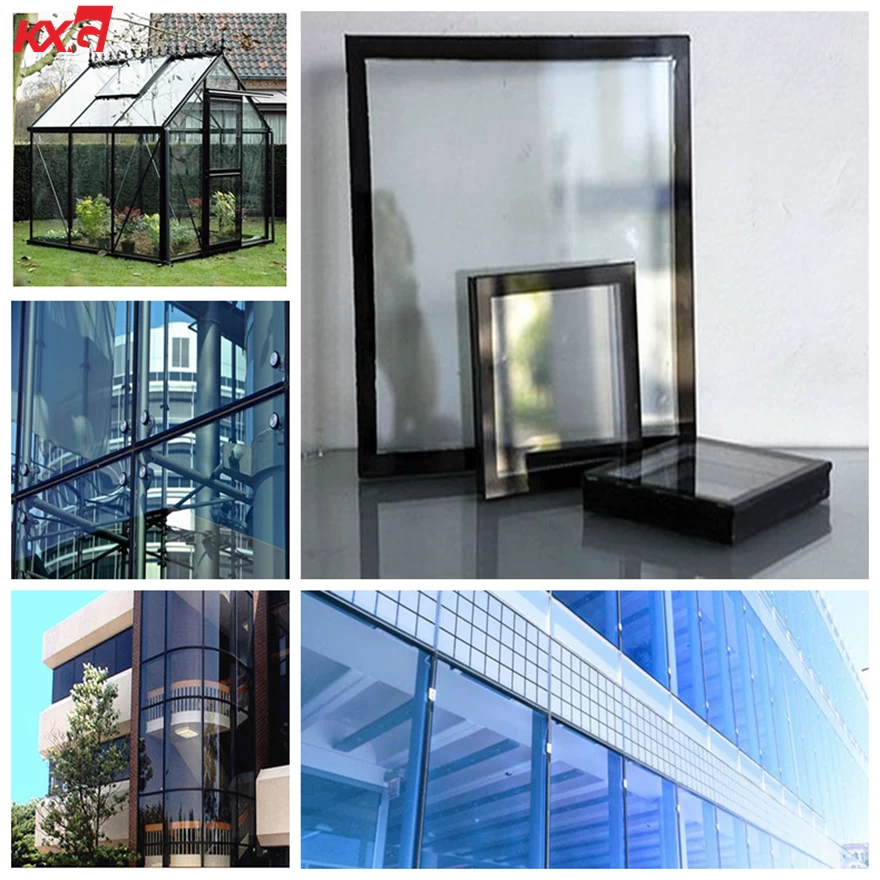 DONGGUAN KUNXING GLASS CO.,LTD
Tel:+86-13662867088
Contact Person:Annie
PDF Show:PDF
Other Products